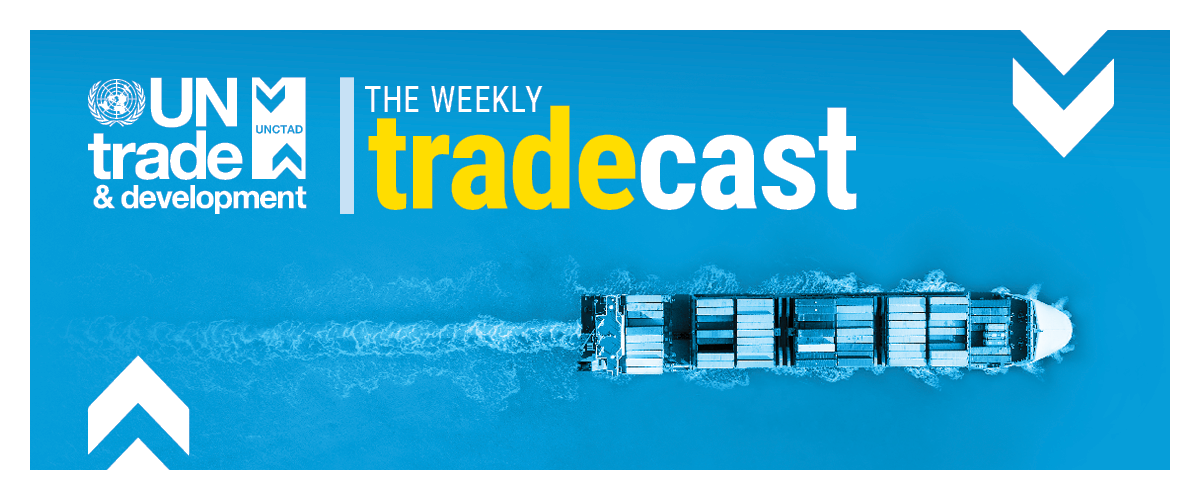 46.
Sweet spot: How honey can help economies, the environment and the bees
As the UN marks World Bee Day on the 20th of May, this episode of The Weekly Tradecast looks at why bees are so important to our environment and economies with UNCTAD agriculture and trade consultant Marisa Rodrigues.
Bees, along with butterflies and beetles, are vital to our ecosystems by pollinating plants and enriching soil.
It's tough being a bee. They get swatted and sprayed by panicked people. Even worse, they're increasingly under threat from pesticides and pollution.
But there is hope in honey – to help protect bees and the planet but also to create economic opportunities and sweet investments in developing countries.
Tune into Marisa Rodrigues to get the buzz on how it works.
Credit: BBC Sound Effects