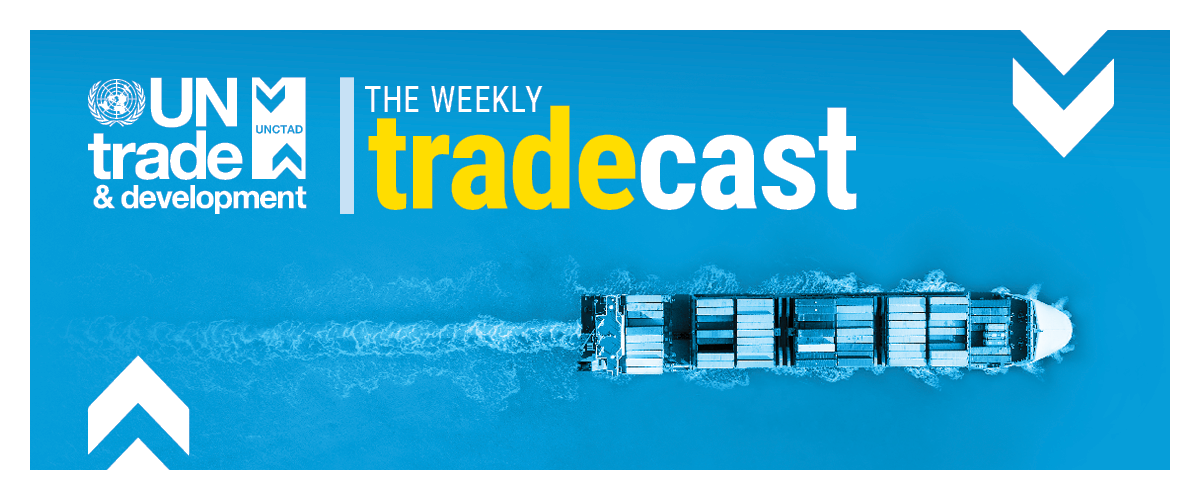 23.
Unbearable burden: Rising rates, a strong dollar and pricey food weigh down developing countries
This episode of the Weekly Tradecast looks at the impact of higher interest rates, rising inflation and a strong dollar on developing countries with Miho Shirotori, head of UNCTAD's trading systems, services and creative economy branch.
As countries emerged from COVID-19 lockdowns, the soaring demand for goods overwhelmed supply chains and transportation. The war in Ukraine brought fresh turmoil, along with even more expensive food and energy.
With inflation running high, central banks have raised interest rates sharply and rapidly. The US dollar has also strengthened against other currencies as investors seek a safe place in times of trouble.
For developing countries, this combination is a disaster. With crisis after crisis, what can be done to help them cope?
Tune in to UNCTAD's Miho Shirotori to find out how we can protect developing countries and the global development goals.