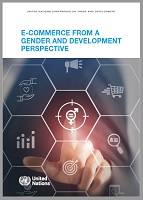 This new policy review E-commerce from a gender and development perspective aims to address e-commerce with a focus on the opportunities but also the challenges that women-led small enterprises in developing and least developed countries face in the digital environment.
It is addressed to a variety of stakeholders, but especially to policymakers, with the aim of providing guidance on how to design policies and measures that enhance women's beneficial participation in the economy by leveraging e-commerce.
This policy review argues that overcoming existing North−South disparities and addressing gender discrimination in society and in the economy is vital if e-commerce is to support sustainable development and contribute to the achievement of the SDGs.
This explains the importance of supporting technological capabilities in developing countries and addressing the gender digital divide. The shift to digitalization is a societal change, not only a change in the way companies trade and individuals connect with one another.
It has an impact on countries' economic growth and overall development and therefore needs to be accompanied by policies that create enabling conditions for all.
The policy review starts by assessing digital divides between countries at different levels of development and gender digital divides and their impact on accessing and using IC technology in a productive manner. It reviews recent global trends in e-commerce as well as related indicators.
The core of the review is the analysis of the opportunities that e-commerce offers to women entrepreneurs in developing countries, but also the challenges they face, including using different kinds of digital platforms.
A specific section of the review is devoted to the debate and rule-making around e-commerce at the multilateral, regional and bilateral levels. The last section concludes and offers policy recommendations.
Related
Topic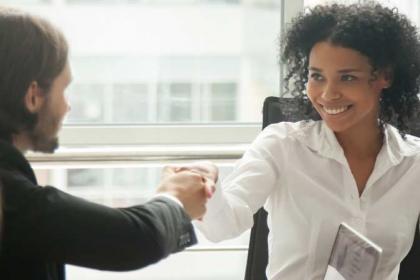 Gender equality