Information Economy Report 2013
Information Economy Report 2013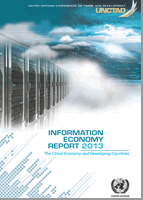 The Cloud Economy and Developing Countries
Innovation in the realm of information technology continues its rapid pace, with cloud computing representing one of the latest advances.
Significant improvements in the capacity to process, transmit and store data are making cloud computing increasingly important in the delivery of public and private services.
This has considerable potential for economic and social development, in particular our efforts to achieve the Millennium Development Goals and define a bold agenda for a prosperous, sustainable and equitable future.
The Information Economy Report 2013 marks the first time the United Nations is examining the economic potential of cloud computing for low- and middle-income countries, where rates of adoption are currently low.
With governments, businesses and other organizations in the developing world considering whether to migrate some or all of their data and activities to the cloud, this publication is especially timely.
I commend its information and analysis to all those interested in learning more about the benefits and risks of the cloud economy.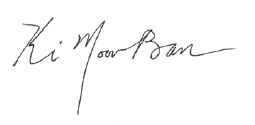 BAN Ki-moon
Secretary-General
United Nations
Reader's review

The Information Economy Report (IER) 2013 is the most comprehensive and authoritative source that provides much needed evidence to understand how developing countries can harness the cloud's efficiency and cost savings for economic and social development. This timely report also emphasizes the important roles that regulatory and enforcement actions in key areas such as privacy, data protection and cybersecurity can play in a successful embracement of the cloud-based economy.
The report is well-organized, well- researched and well-reasoned. The mechanisms involved in the cloud economy are discussed in simple and easy-to-understand style. The IER 2013 also provides clear recommendations and outlines regulatory and policy measures that are needed in order to maximize the cloud's economic and social benefits.
The report will appeal to a wide audience but will be of special interest to policymakers, professionals, academics and technical communities interested in the diffusion and adoption of the cloud in low- and middle-income countries.

Nir Kshetri
The University of North Carolina at Greensboro
---