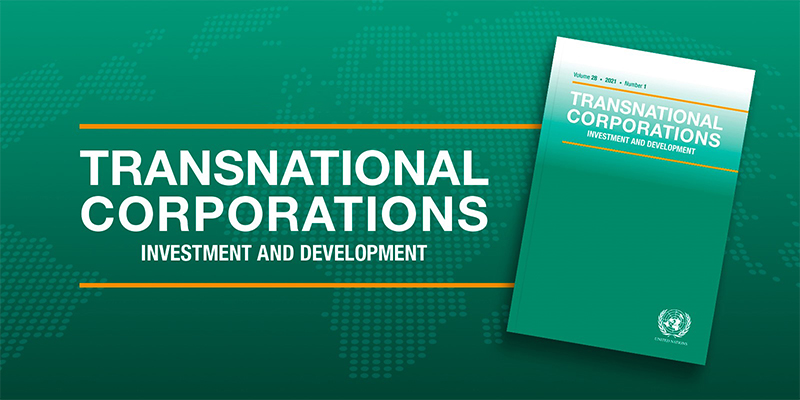 Transnational Corporations is a longstanding policy-oriented refereed research journal on issues related to investment, multinational enterprises and development. It is an official journal of the United Nations, managed by UNCTAD. As such it has a global reach, a strong development policy imprint, and high potential for impact beyond the scholarly community.
Transnational Corporations therefore aims to provide a bridge between academia and the policymaking community. It welcomes contributions from the academic community, policymakers, research institutes, international organizations, and others.
The journal provides a unique platform for research to contribute to, and impact on, regional, national and international policymaking processes.

Call for submissions
[Deadline 15 September 2022]
UNCTAD invites researchers to submit papers for a special issue of the Transnational Corporation Journal.
The special issue will examine international knowledge sourcing in services industries, with a focus on digital multinational enterprises including platform-based TNCs, content providers, e-commerce firms, providers of hardware and software, or telecommunication providers.
The following accepted paper is published in advance as it is connected with the theme chapter of the World Investment Report 2022. The final edited version will appear in the next issue of the journal.
Address changes
Editors, reviewers and authors who wish to receive hard copies of the journal should send their requst to the e-mail addresse below.
Address changes can also be notified by e-mail message.
Contact
Transnational Corporations
Division on Investment and Enterprise
UNCTAD
Palais des Nations
CH-1211 Geneva 10
Switzerland
E-mail: tncj@unctad.org