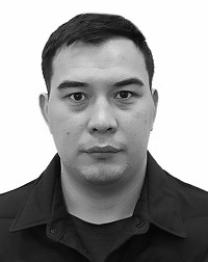 Zhomart Yeleussizov
Chief Expert
Department of Foreign Trade and Integration, Kazakhstan


Zhomart Yeleussizov the chief expert of Division of non-tariff regulation of Department of foreign trade of Ministry of trade and integration of the Republic of Kazakhstan. One of the duties of Zhomart Yeleusizov is to coordinate the implementation of the WTO Trade Facilitation Agreement, as well as participates in the development of the Methodology for the Study of the time of release of goods. In October 2020, at the meeting of the WTO Committee on Trade Facilitation, he presented the results of the Republic of Kazakhstan on implementation of the provisions of the WTO FTA. In November 2020, he took part in the 16th session of the SPECA Trade Working Group in Tashkent, Uzbekistan.
He received the Bachelor of Business Administration in International Business Program at American Intercontinental University, London, UK in 2013 and received Master degree of International Business Program at HULT International Business School, London, UK in 2014. In particular, Zhomart Yeleussizov participated in the WTO Regional Trade Policy Course for countries of Central and Eastern Europe, Central Asia, and the Caucasus organized by the WTO Institute for Training and Technical Cooperation and received the Diploma, as well he took participation in WTO Advanced Trade Policy Course in Geneva, Switzerland and received the Diploma. He believes that the tools used in trade facilitation will make a significant contribution to the development of trade, as well as positively affect the country's image in the international arena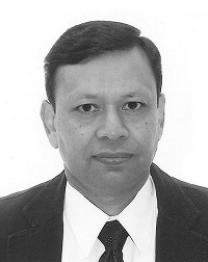 Rajesh Aggarwal
Officer in Charge Director, Division of Market Development
International Trade Centre (ITC)


Rajesh Aggarwal is Director Officer in Charge, Division of Market Development at the International Trade Centre (ITC) providing technical assistance services in building conducive business environment, research and analytics and trade & market intelligence. More specifically, he is leading programmes aimed at building capacity of the private sector in developing countries to effectively engage in business advocacy with their governments on multilateral and regional / bilateral trade negotiations and national trade policy issues. The programme also encompasses assistance on implementation of trade facilitation reforms, strengthening standards and quality infrastructure to assist developing countries to credibly demonstrate conformity with international standards, and meeting trade and market analysis needs of businesses for competitive intelligence.
Before joining the International Trade Centre in Geneva, he has been India's negotiator in the WTO covering Agriculture, TRIPS and Public Health, Rules and Trade & Competition Policy for more than 5 years and overall experience of over 22 years working in senior positions in Government of India.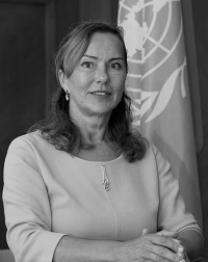 Olga Algayerova
Executive Secretary
United Nations Economic Commission for Europe (UNECE)


On 13 April 2017, the Secretary-General appointed Ms Olga Algayerova of Slovakia as the next Executive Secretary of the UNECE. She took office on 1 June 2017.
Ms. Algayerova brings to the position a combination of leadership and diplomatic skills with deep knowledge of the region with its challenges and opportunities and a strong focus on building and nurturing partnerships among key stakeholders with the United Nations. Prior to her appointment, she served as Permanent Representative of Slovakia to the International Organizations in Vienna, Austria (since 2012). She was previously President, Slovak Millennium Development Goals (2010-2012); State Secretary, Ministry of Foreign Affairs (2006-2010) and Corporate Export Manager, Zentiva International, a.s. (2004-2006).
Born in 1959, Ms. Algayerova holds a Master in Contemporary Diplomacy from Malta University, a Master in Business Administration from The Open University Business School, United Kingdom and a Dipl. in Engineer of Economy from the University of Economics Business Faculty, Bratislava.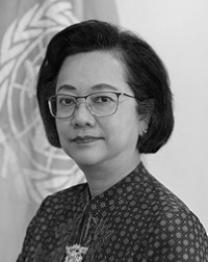 Armida Salsiah Alisjahbana
Executive Secretary
United Nations Economic and Social Commission for Asia and the Pacific (UNESCAP)


Ms. Armida Salsiah Alisjahbana is currently the Executive Secretary of the United Nations Economic and Social Commission for Asia and the Pacific (ESCAP).
Prior to joining ESCAP, Ms. Alisjahbana was Professor of Economics at Universitas Padjadjaran in Bandung, Indonesia. Since 2016, she has served as Director for the Center for Sustainable Development Goals Studies at Universitas Padjadjaran and Vice Chair of the Indonesian Academy of Sciences.
From 2009 to 2014, she was Minister of National Development Planning and the Head of the National Development Planning Agency (BAPPENAS), Indonesia. She served as Co-chair of the Global Partnership for Effective Development Cooperation from 2012 to 2014. From 2009 to 2014, she was Alternate Governor of the World Bank and Alternate Governor of the Asian Development Bank representing the government of Indonesia. In 2016, she was a member of the High Level Independent Team of Advisors to support the ECOSOC Dialogue on the longer term positioning of the United Nations Development System.
Ms. Alisjahbana earned her Bachelor degree in Economics and Development Studies from Universitas Indonesia, Indonesia, a Masters degree in Economics from Northwestern University, USA and a Ph.D in Economics from University of Washington, USA. She was awarded the Mahaputra Adipradana Order (Bintang Mahaputra Adipradana) from the Republic of Indonesia, honorary brevet from the Indonesian Navy and honorary flight wing from the Indonesian Air Force.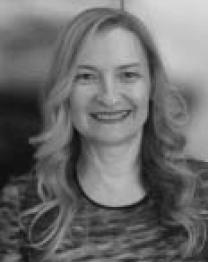 Alina Monica Antoci
Senior private sector specialist
Macroeconomics, Trade & Investment Global Practice, Global Trade & Regional Integration Unit, The World Bank Group


Alina joined the World Bank Group in 2004 where she led the development and implementation of the "Logistics Performance Indicators (LPI)" project for the three editions of the "Connecting to Compete–Trade logistics in the global economy" reports. She is the lead author for the "Trade and Transport Facilitation Assessment–A Practical Guide for Country Implementation and authored chapters in various publications, including the World Economic Forum "Global Enabling Trade Report" (2008 and 2009 editions) and to the World Bank Group publication on "Border Management Modernization". She is currently co-leading the publication of a new book highlighting new trends in trade facilitation, border management and customs modernization. In her current position with the Global Trade & Regional Integration Unit of the World Bank Group, Alina contributes to high-level policy dialogues, provides technical leadership and leads operational implementation of projects in Trade Facilitation, Border Management and Customs Modernization in over 70 countries, with a focus on high developmental impact.
Prior to joining the World Bank Group in 2004, she worked for the Harvard Center for International Development (CID), the European Commission, and the Romanian Ministry of Finance. She holds a Master's in Mathematics and Information Technology, Operational Research and Statistics from Romania, a Certificate in International Tax Policy and Administration from Harvard Law School and a Master's in Public Administration, International Trade and Finance from John F. Kennedy School of Government at Harvard University.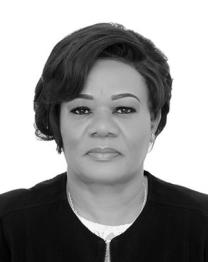 Naa Densua Aryeetey
Chair
Ghana's Trade and Gender Subcommittee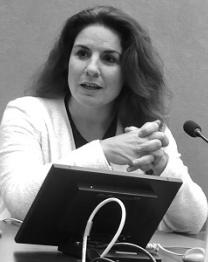 Celine Bacrot
Economic Affairs Officer, Trade Facilitation Section
UNCTAD


Celine Bacrot is an Economic Affairs Officer, Trade Facilitation Section, UNCTAD. She has over 20 years of work experience with a focus on trade, regional integration and trade facilitation. From 2003 until 2008, she worked in UNCTAD as focal point of the Enhanced Integrated Framework (IF) for the Least Developed Countries (LDCs) on the formulation of trade strategies and coordination of UNCTAD technical assistance. Afterwards, she spent more than 10 years based in East Africa working for several UN agencies (UN-Habitat and UNICEF) and set up a consultancy firm in Arusha, Tanzania, working on trade projects, mainly regional integration, trade development strategies, and trade facilitation in the EAC region and Asia-Pacific. Since 2014, she has been the regional coordinator for the UNCTAD Trade Facilitation project in East Africa. She has a Master in Economics with a specialization in Economic Development as well as a Degree in Political Science, Development and Co-operation from the University of Paris-La Sorbonne.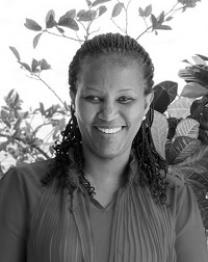 Flavia Busingye
Acting Director of Customs
East African Community Secretariat (EAC)


Ms. Flavia Busingye is the current Acting Director of Customs at the EAC Secretariat. She has championed a number of trade facilitation initiatives including development and implementation of the Single Customs Territory and other various regional projects and programs on Customs and trade in the region.
Prior, she was the Head of Trade Management in the Rwanda Revenue Authority where she was instrumental in a number of strategic and operational initiatives. She was a team leader of the negotiations of Rwanda's joining the East African Community. She holds a Master Degree in International and Economic Business Law from the University of Groningen, The Netherlands. She has undertaken trainings in customs, trade, and other programmes on Strategic Management.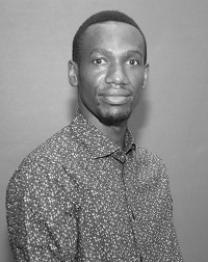 Davilyne Busuru
Policy and Regulatory Compliance Analyst
Kenya private Sector Alliance (KEPSA)


He is a versatile Policy Analyst in a private sector apex body with over 7 years' experience in private sector development. Curently, he is the the Policy and Regulatory Compliance Anlayst at Kenya Private Sector Alliance (KEPSA).
He has also worked for the Delegation of German Industry and Commerce-Kenya and Consulted for the International Trade Center as a Master Trainer of Trainers on the WTO TFA. I have also been previledged to to manage projects funded by the African Development Bank, Trade Mark East Africa (TMEA), the Center for International Private Enterprise (CIPE), the USAID through East Africa Trade and Investment Hub and Development Alternative Initiative (DAI) through the Kenya NIWETU project.
He holds a Master of International Trade and Development from the University of Adeliade, South Australia.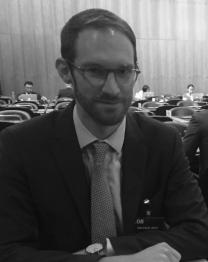 Orlando Cantell
Head of World Trade Organization, Trade Facilitation and Capacity Building
Her Majesty Revenu and Customs, United Kingdom


Orlando Cantell is an official at Her Majesty's Revenue & Customs in the United Kingdom. He leads a team that represents the UK internationally on trade facilitation, manages the UK's capacity building activities in customs, and runs the UK's National Trade Facilitation Committee. His career in different UK departments has included policy roles in international trade in goods, transport, and business regulation.