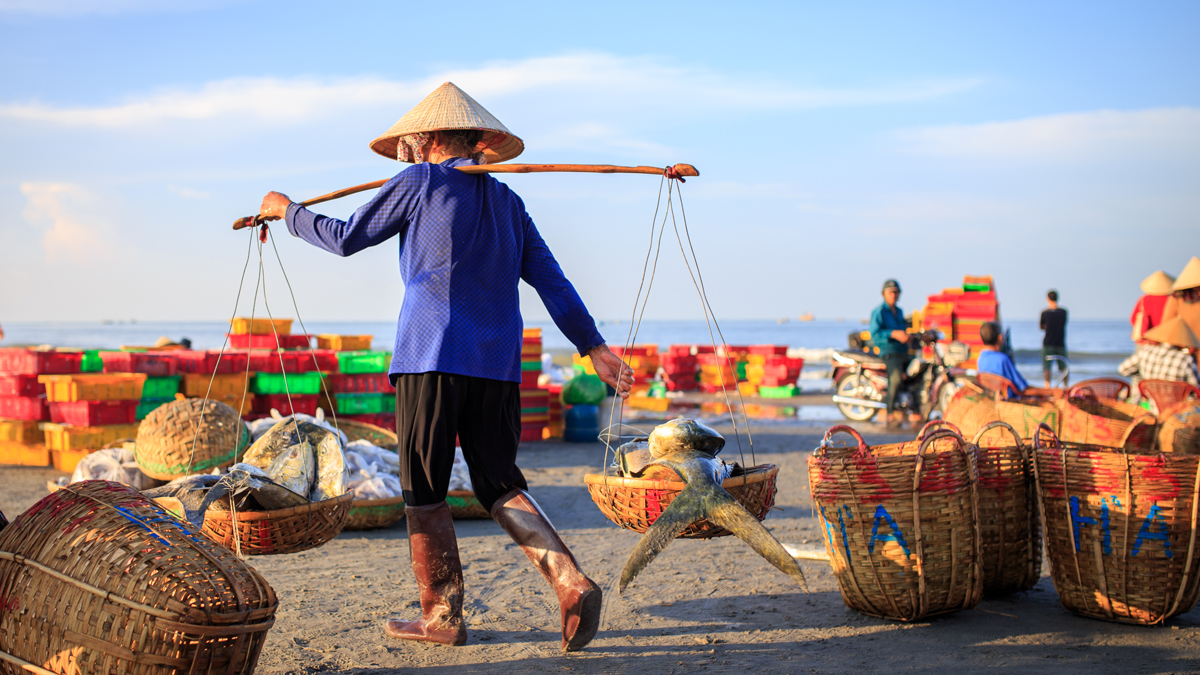 29 June 2022
13:00 - 14:15 hrs. Room 2 (Blue Zone) of the Altice Arena
Lisbon
, Portugal
On the margins of the Second UN Ocean Conference to Support the Implementation of Sustainable Development Goal 14 (the "2022 UN Ocean Conference"), the World Trade Organization (WTO), is partnering with the Commonwealth Secretariat, the Food and Agriculture Organization (FAO), and the United Nations Conference on Trade and Development (UNCTAD), to host a side event (Event ID: IBZW296) titled "Trade facilitation for a sustainable blue economy".
The event will be held on 29 June 2022 from 13:00 to 14:15 hrs in Side Event Room 2 (Blue Zone) of the Altice Arena (main conference venue) in Lisbon, Portugal.
This side event is closely linked to the overall theme of the Conference: "Scaling up ocean action based on science and innovation for the implementation of SDG Goal 14: stocktaking, partnerships and solutions" and, in particular, aligns with the focus of two of the interactive dialogues of the Conference, namely on "Promoting and strengthening sustainable ocean-based economies, in particular for small island developing States and least developed countries" and "Making fisheries sustainable and providing access for small-scale artisanal fishers to marine resources and markets".
The event aims to provide stakeholders with an opportunity to address the challenges and opportunities and to put forward solutions for the implementation of the trade-related targets of SDG 14, drawing on national, regional, and global experiences, perspectives, and best practices.
Guiding questions for the panel discussion include:
What are key trade and sustainability challenges facing coastal economies, small island developing states (SIDS) and least developed countries (LDCs) as they develop their blue economies and strategies?
What role can international trade play to harness the opportunities and support the development of the blue economy in SIDS and LDCs?
How can the new WTO Agreement on Fisheries Subsidies and the Trade Facilitation Agreement support sustainable fish trade and the blue economy? How can existing and new trade and environment initiatives at the WTO and other fora contribute?
How can LDCs and SIDS' trade and development partners/donors facilitate trade in a sustainable blue economy?
How can the private sector and other concerned stakeholders contribute to trade development for a sustainable blue economy? What role can sustainability standards and other market or regulatory mechanisms play?
There is some issue in accessing document path, Please contact to Site Admin
Co-organizer(s):
WTO, Commonwealth Secretariat, FAO, UNCTAD
---