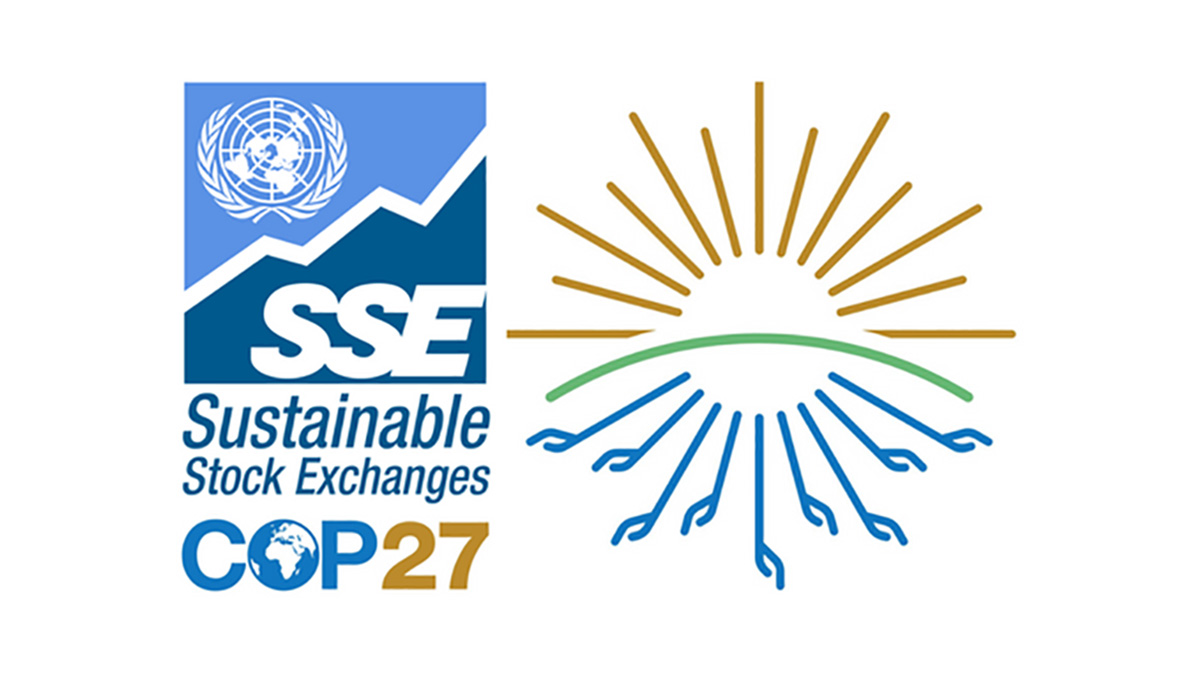 09 November 2022
12:00 - 13:00 hrs. Blue Zone C, Pavilion 93
Sharm El-Sheikh
, Egypt
Exchanges have an important role in helping their markets meet the growing demand for climate-related information and in mobilising the finance needed to transition to a net-zero world. Since COP21 in Paris, exchanges around the world have continued to develop innovative strategies to make their markets more climate resilient.
During this technical session, we will discuss the climate-related work being undertaken by exchanges. This will include:
The challenges and opportunities for innovative new climate-linked markets and green finance products.
The tools exchanges are innovating to boost the quality and quantity of climate disclosure.
The specific targets exchanges are developing to contribute to a Net Zero future.
Speakers in this session will include sustainability officers from SSE Partner Exchanges as well as technical experts from standard setters, investors, issuers, civil society and other market participants.
Speakers:
Owain Johnson, Global Head, Research & Product Development, CME Group
Ahmed Roshdy, Manager, Risk Management and Sustainability Department, The Egyptian Stock Exchange
Jingdong Hua, Vice Chair, International Sustainability Standards Board
Shameela Ebrahim, Chief Sustainability Officer, JSE
Claire Dorrian, Head of Sustainable Finance, London Stock Exchange Group
Herry Cho, Group Head, Sustainability & Sustainable Finance, Singapore Exchange
Elizabeth King, President, Sustainable Finance & Chief Regulatory Officer, Intercontinental Exchange, Inc.
Christina Sell, Chief Sustainability Officer Trading & Clearing, Deutsche Börse Group
Mark Manning, Technical Specialist, Sustainable Finance, Financial Conduct Authority
Steve Waygood, Chief Responsible Investment Officer, Aviva
---
About the SSE
The SSE initiative is a UN Partnership Programme organised by UNCTAD, the UN Global Compact, UNEP FI and the PRI. The SSE's mission is to provide a global platform for exploring how exchanges, in collaboration with investors, companies (issuers), regulators, policymakers and relevant international organizations, can enhance performance on ESG (environmental, social and corporate governance) issues and encourage sustainable investment, including the financing of the UN Sustainable Development Goals. The SSE seeks to achieve this mission through an integrated programme of conducting evidence-based policy analysis, facilitating a network and forum for multi-stakeholder consensus-building, and providing technical assistance and advisory services.
There is some issue in accessing document path, Please contact to Site Admin
There is some issue in accessing document path, Please contact to Site Admin
---