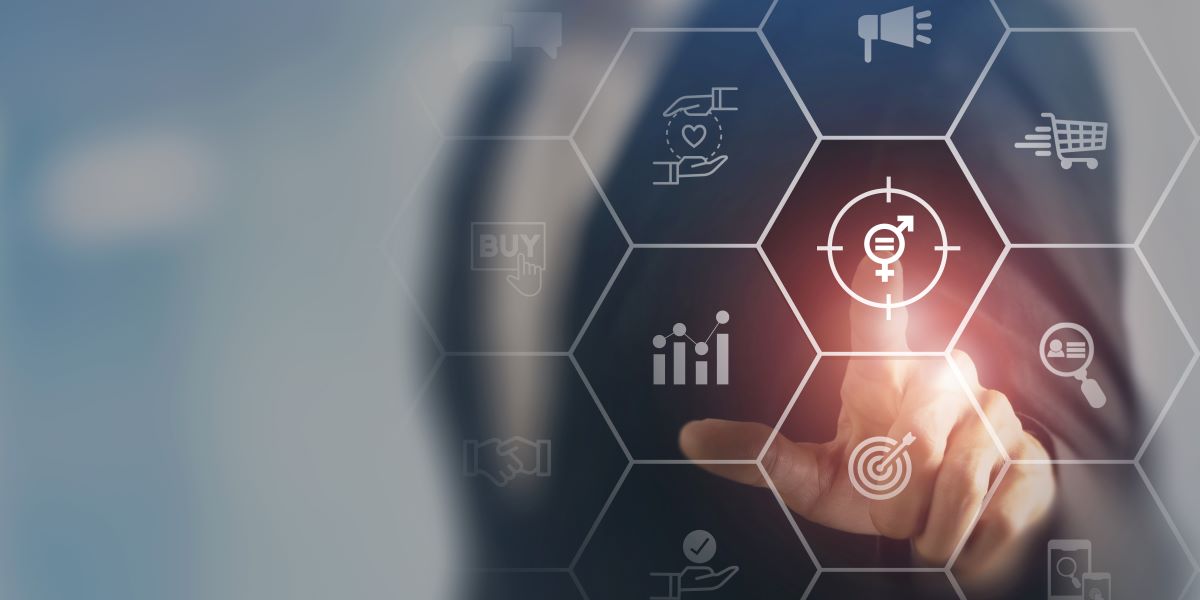 09 May 2023
15:00 - 17:00 hrs. Hybrid Event (Room XXVI, Palais des Nations, and online)
Geneva
, Switzerland
Digitalization has the potential to improve productivity, sustainability, and resilience in many economic sectors.
Digital technologies can expand access to information and to new market opportunities and facilitate the integration of small entrepreneurs into domestic and regional value chains.
The potential of digital technologies for enhanced productivity and trade is, however, limited by gender gaps in technology adoption and use. UNCTAD has explored the benefits but also the challenges of e-commerce for women-led small enterprises in developing and least developed countries in its new policy review, E-commerce from a gender and development perspective.
The launch of the publication will provide the opportunity for a panel discussion.
What are the desirable interventions to guarantee that the benefits of digital technologies are equally shared and are gender-inclusive?

What kind of digital platforms are more adapted to women's business?

Is there any similarity between the debate on trade and gender and the one of digitalization and gender?

What are the promising initiatives in this field? What role should UNCTAD play?
Panelists:
H.E. Mrs. Sofia Boza Martinez, Ambassador, Permanent Representative, Permanent Mission of Chile to the World Trade Organization (WTO)
Ms. Trudi Hartzenberg, Executive Director, tralac
Ms. Anita Gurumurthy, Executive Director, IT for Change
Mr. Christian Volpe Martincus, Principal Economist, Integration and Trade Sector, Inter-American Development Bank (IDB)
Ms. Simonetta Zarrilli, Chief, Trade, Gender and Development Programme, DITC, UNCTAD
Moderator:
Ms. Caitlin Kraft-Buchman, CEO / Founder, Women at the Table
There is some issue in accessing document path, Please contact to Site Admin
(UNCTAD/DITC/2023/1)
-
04 May 2023
There is some issue in accessing document path, Please contact to Site Admin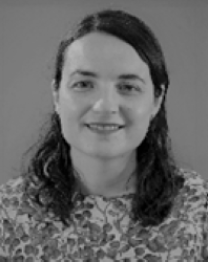 Ambassador, Permanent Representative
Permanent Mission of Chile to the WTO


Ms. Sofia Boza is the Ambassador of Chile to the WTO. Prior to becoming Ambassador of Chile to the WTO, Ambassador Boza was associate professor and director of the Department of Rural Management and Innovation of the University of Chile and professor of the Institute of International Studies of the same university, as well as external evaluator of public policies of the Directorate of Budgets of the Ministry of Finance of Chile.
Ambassador Boza holds a PhD in Economics from the Autonomous University of Madrid. Her areas of research include agri-food governance, rural development, food markets and international agricultural trade.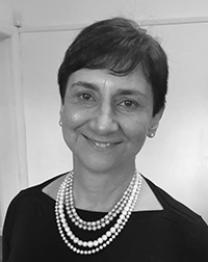 tralac (Trade Law Centre)


Ms. Trudi Hartzenberg is the Executive Director of tralac (Trade Law Centre) based in the Western Cape region of South Africa.
Her research is in the areas of international trade, competition policy, industrial development and Africa's integration agenda. She currently serves on the WTO Chairs Advisory Committee and is a member of the Committee for Development Policy of the United Nations Economic and Social Council (ECOSOC).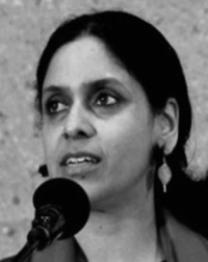 Founding Member and Executive Director


Anita Gurumurthy is a Founding Member and Executive Director of IT for Change, where she leads research on the platform economy, data and AI governance, democracy in the digital age, and feminist frameworks on digital justice.
Anita actively engages in national and international advocacy on digital rights and contributes regularly to academic and media spaces. She serves as advisor and expert on various bodies including the United Nations Secretary-General's 10-Member Group in support of the Technology Facilitation Mechanism , the Paris Peace Forum's working group on algorithmic governance, Save the Children's ICT4D Brain Trust, and Minderoo Tech & Policy Lab 's Board.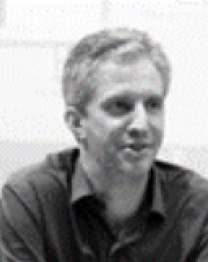 Christian Volpe Martincus
Integration and Trade Sector, Inter-American Development Bank (IDB)


Christian Volpe Martincus is Principal Economist at the Integration and Trade Sector of the Inter-American Development Bank. Christian has expertise in international trade, foreign direct investment, and regional integration and has advised governments in both Latin America and the Caribbean and OECD countries on these matters. He previously worked for the Ministry of the Economy of the Province of Buenos Aires and was advisor at the MERCOSUR Commission of the National Representatives Chamber in Argentina.
At the IDB, Christian has been working on the impacts of trade and investment facilitation and promotion policies, the effects of trade and multinational production on sustainability, and the implications of digital technologies for trade and investment, among other topics.
Christian has a PhD in Economics from the University of Bonn, and is CESifo Research Fellow, Associate Editor of the Review of International Economics, and member of the Editorial Board of the World Trade Review.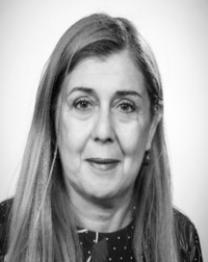 Simonetta Zarrilli is the chief of the Trade, Gender and Development Programme of the United Nations Conference on Trade and Development (UNCTAD), a programme she launched in 2010 and has been leading since. Under her leadership, the Programme provides analytical, policy and capacity-building support to member countries on the gender implications of trade policy.
Prior to leading this work area, Ms. Zarrilli worked on several trade and development related topics and carried out analytical, intergovernmental and technical cooperation activities in those areas.
Ms. Zarrilli was educated in law and international relations at the Università degli Studi di Siena in Italy, at the College of Europe in Belgium, at the Université de Strasbourg in France and at the University of Dundee in Scotland.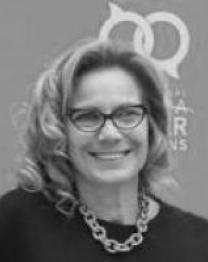 Caitlin Kraft-Buchman is CEO/Founder of Women at the Table, a growing global CSO based in Geneva – and the first organization to focus on systems change by helping women gain influence in sectors that have key structural impact: economy, democracy and governance, technology, and sustainability.
Women at the Table exposes the systematic exclusion of women in defining the rules – and pinpoints strategic changes to laws, regulations and norms to achieve gender equality and strengthen democracy. Caitlin curates a global International Geneva convening on Gender & Cities, notably the Smart Feminist City, which brought Women at the Table to its newest alliance calling for <A+> Alliance: Affirmative Action for Algorithms. She is also one of three co-founders, with the former Director-General of the UN in Geneva, and former US Ambassador to UN in Geneva, of International Gender Champions (IGC) a leadership network of female & male decision-makers to break down gender barriers for system change. It includes hubs in Geneva, New York, Vienna, Nairobi, and The Hague, and counts 200+ Champion heads of organizations including the Secretary General of the UN, heads of the WTO, ILO, WHO, ITU, WIPO, ISO, Perm Reps, Civil Society.
---

Language(s)
English | Français | Español | 简体中文 | Русский | العربية |

Recordings
of the meeting
Related
Topic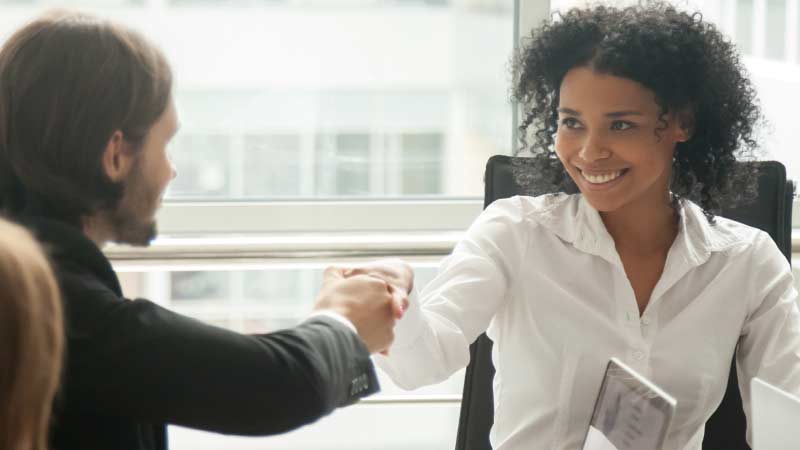 Gender equality
Event
Contact
Trade, Gender and Development Programme (TGD) gender@unctad.org