25 April 2017
05:00 - 07:00 hrs. Assembly Hall, Palais des Nations
Geneva
, Switzerland
In today's fast changing political and economic landscape, many countries are grappling with the impact of the digital economy and the opportunities it presents for global growth and inclusive development.
A huge gap has opened up between countries and firms that are able to seize these opportunities and those that cannot. And the existing platforms and rules for global trade are highly skewed towards the interests of large corporations, leaving few opportunities for small and medium-sized enterprises, accounting for about 80 per cent of all businesses, to benefit from the new opportunities.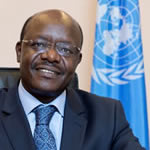 "The digital economy offers phenomenal opportunities to engage more individuals and small businesses in the global economy, but it also risks opening up new divides and inequalities unless infrastructure issues are addressed"
Mukhisa Kituyi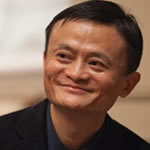 "I believe globalization is good, but needs to be improved. A hundred years ago, globalization was controlled by several kings and emperors. In the past 30 years, the globalization was controlled by 60,000 big companies. What if, in the next thirty years, we can help support twenty million small businesses to do business across borders? We need inclusive globalization"
Jack Ma
This is particularly the case for young entrepreneurs, women in business and entrepreneurs from other vulnerable groups.
During the two hours interactive dialogue, speakers will touch upon new ways of development leveraging technologies and e-commerce for sustainable development.
The session will be moderated by Nancy Kacungira, news anchor and journalist, International African Woman of the Year Award in 2016 and BBC News Komly Dumor Award in 2015.
Speakers:
Mukhisa Kituyi, Secretary-General of UNCTAD
Jack Ma, Special Adviser to UNCTAD for young entrepreneurs and small business and founder and chairman of Alibaba Group
Roberto Azevêdo, Director-General of WTO
Houlin Zhao, Secretary-General of ITU
Susana Malcorra, Minister of Foreign Affairs of Argentina
Lyonpo Lekey Dorji, Minister for Economic Affairs of Bhutan
Sorasak Pan, Minister of Commerce of Cambodia
Alexander Mora, Minister for Foreign Trade of Costa Rica
Juan Sebastian Viteri Guillen, Vice Minister of of Production, Employment and Competitiveness, Ecuador
Adan Mohamed, Cabinet Secretary, Ministry of Industry, Trade and Co-operatives of Kenya
Okechukwu Enelamah, Federal Minister of Industry, Trade and Investment of Nigeria
Khurram Dastgir Khan, Minister of Commerce of Pakistan
Alioune Sarr, Minister of Trade, Industry and the Informal Sector of Senegal
Winichai Chaemchaeng, Vice-Minister of Commerce of Thailand
Amanda Long, Director General of Consumers International
Other speakers include: representatives of governments and international organizations, captains of industry, entrepreneurs, civil society, academia and youth.
There is some issue in accessing document path, Please contact to Site Admin
There is some issue in accessing document path, Please contact to Site Admin
---