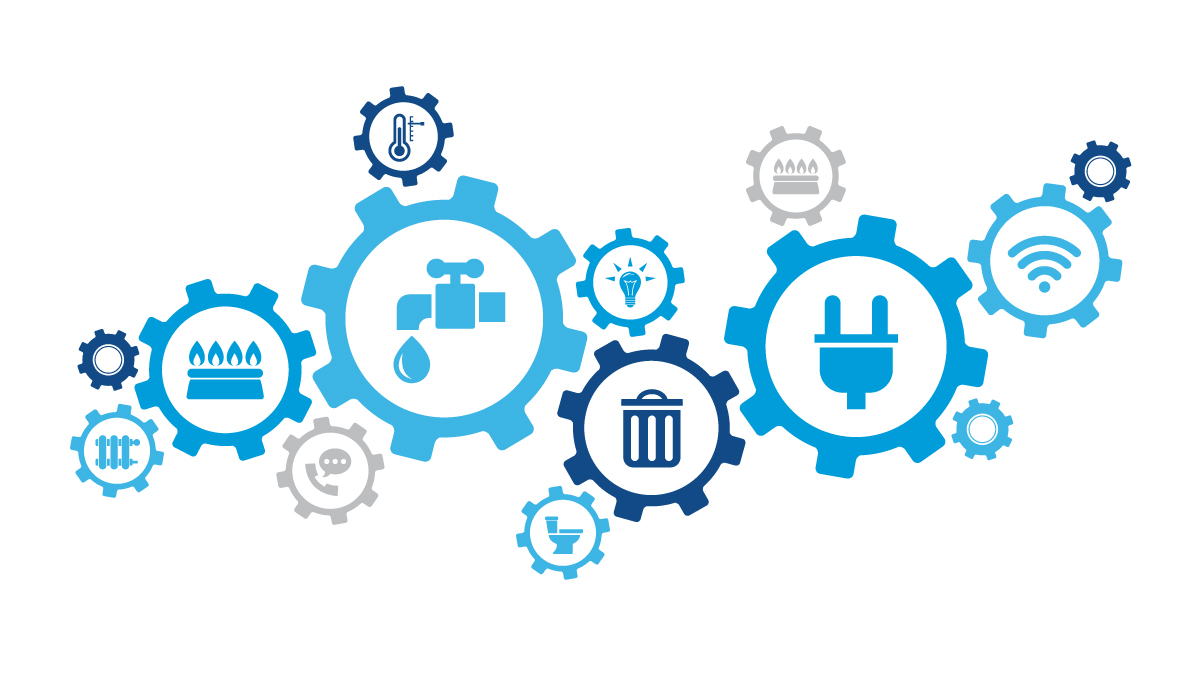 15 March 2023
13:00 - 14:30 hrs. On line
On the celebration of the World Consumers Rights Day on 15 March 2023, UNCTAD wishes to draw attention to consumers' right to essential services, namely energy and water. Considering the Agenda 2030 Sustainable Development Goal (SDGs), we have less than 7 years to achieve universal and equitable access to safe and affordable drinking water for all (Goal 6), and to ensure universal access to affordable, reliable and modern energy services (Goal 7).
The COVID-19 pandemic led to extreme price volatility of the energy market followed by demand outpacing supply, and the war in Ukraine further disrupted the global energy market leading to rising energy prices seriously impacting the most vulnerable, as highlighted by the recent United Nations report on Global impact of war in Ukraine: Energy crisis (2022).
In addition, climate change and environmental degradation, constitute major global challenges, as identified by UNCTAD's Bridgetown Covenant (2021), and require enhanced energy efficiency and promoting a sustainable energy transition, UNCTAD's recent publication on Access by Consumers to Essential Services: Energy, Water and Sanitation, shows that we are woefully off track. So what should be done?
The United Nations Guidelines for Consumer Protection recognize access by consumers to essential goods and services and the protection of vulnerable and disadvantaged consumers as two of consumers legitimate needs.
The Guidelines also recommend that Member States promote universal access to public utilities and formulate, maintain or strengthen national policies to improve rules and statutes dealing with provision of service, consumer information, security deposits and advance payment for service, late payment fees, termination and restoration of service, establishment of payment plans and dispute resolution between consumers and utility service providers, taking into account the needs of vulnerable and disadvantaged consumers.
Government intervention is necessary to meet consumer needs in public utilities, and its extent is an implicit global recognition of their importance.
Purpose of this event
UNCTAD's celebration of World Consumers Rights Day 2023 will provide a global overview of consumers' situation in relation to these essential services, discuss emerging trends and considerations relating to consumers' inclusive and affordable access to energy and water in the context of the current cascading crisis and identify policy options for policymakers to speed up the attainment of the SDGs.
Key objectives:
Present a global overview of the current situation of consumers' access to energy and water.
Exchange experiences on concrete improvements needed to enhance and improve access by consumers to these essential services.
Discuss the experiences of member States, international organizations and experts and their vision on the most promising opportunities to improve access and quality of service.
Support developing countries in updating their policy frameworks in a strategic way in the light of sustainability, including demand and supply side efficiencies and fiscal options for demand reduction.
The event will be held in English only.
There is some issue in accessing document path, Please contact to Site Admin
(UNCTAD/DITC/CPLP/2021/4)
-
22 Apr 2022
(UNCTAD/DTL/TIKD/2022/1)
-
30 Dec 2022
Global Crisis Response Group, Brief No. 3
03 Aug 2022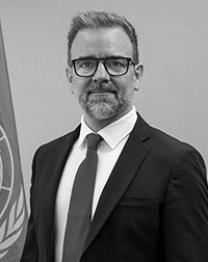 Mr. Pedro Manuel Moreno of Spain, is Deputy Secretary-General of UNCTAD.
He has over 20 years of experience of working for multilateral and intergovernmental organizations in programme, management and strategic positions both in the field and at headquarters.
He was Deputy Secretary-General of the Communication for Development Committee at the Spanish National Commission with the United Nations Educational, Scientific and Cultural Organization (1999-2004), and for the United Nations Development Programme, at the Country Office in Ecuador and, in New York City, as part of the Human Development Report team, at the Regional Bureau for Latin America and the Caribbean and at the Executive Office.
In 2014, he was appointed Chief of Staff of the Ibero-American Conference in Madrid, where he coordinated key political processes and South-South cooperation projects.
In September 2021, he was named Chief of Staff and Director of the Office of the Secretary-General of UNCTAD.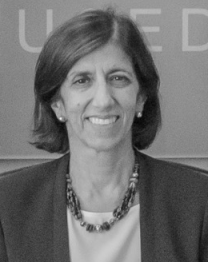 Officer-in-Charge (Rotational), Division on International Trade and Commodities; Head, Competition and Consumer Policies Branch


Teresa Moreira is the Officer-in-Charge (Rotational), Division on International Trade and Commodities, and Head of the Competition and Consumer Policies Branch at UNCTAD. She joined UNCTAD in 2016 and previously served as the Consumer Director-General of Portugal and as a Member of the Board of the Portuguese Competition Authority when it was first created. She also served as Portugal's Director-General and Deputy Director General for International Economic Relations and held senior positions at the Directorate-General for Competition.
Teresa worked for over 20 years as a Teaching Assistant at the Faculty of Law of the University of Lisbon in the areas of International Economic Law and European Law, as well as European Competition Law and European Economic Law at the graduate level.
Teresa holds a degree in Law and a master's degree in European Law (European Competition Law) from the University of Lisbon, Portugal.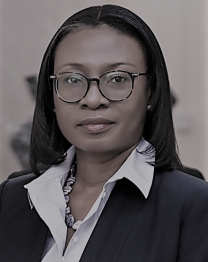 Public Utilities Regulatory Commission of Ghana


Nancy Atiemo is a legal and regulatory professional with over 25 years' experience in private law practice and public service. She is currently Legal Director of the Public Utilities Regulatory Commission of Ghana. Her areas of interest include rule-making and process development to constantly enhance corporate governance, rate-making, consultation and dispute resolution structures. She supervises a high-performing team advising the governing body of the Commission and providing legal support to its key departments on energy, water and consumer issues. Since joining the Commission, she has created value by proposing and contributing to the development of tariff and consumer related policies and regulations. From 2018 to 2020 she spearheaded a comprehensive consultation process which culminated in the drafting and passage of Consumer Service Regulations, which further refine consumer rights and obligations in the utility services sector in Ghana. Her current focus is on the development of an all-inclusive legal framework for drinking water in the country' Nancy holds a post-graduate degree (LLM) in Energy Law and Policy from the University of Dundee (UK) and a Certificate in Legislative Drafting from RIPA International, London UK. She is serving as the African Regional Forum Liaison Officer of the International Bar Association Power Law Committee.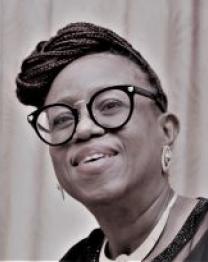 Convener and Pioneer President
Network of Female Professionals in WASH in Nigeria (FEMinWASH)


Dr Onabolu is the Convener and Pioneer President of the Network of Female Professionals in WASH in Nigeria (FEMinWASH), and the Strategy Advisor of WASHMATA Initiatives. Dr. Boluwaji Onabolu is a public health and Environmental Health Expert. Her career spans academia, the United Nations (UNICEF) and International and national NGOs in Eastern, Western and Southern Africa and South East Asia (Bangladesh). She has a Masters degree in Public Health, PGD in Epidemiology and PhD in Water Resources.
Dr Onabolu uses equitable access to Water Supply, Sanitation and Hygiene (WASH) as her entry point to human, gender and youth rights She strongly believes that Global security cannot be attained without human security. As Project Manager of the 40-million-dollar DFID/UNICEF Sanitation, Hygiene and Water in Nigeria (SHAWN) project; she contributed to the enhanced security and resilience of millions of vulnerable people and their communities by providing adequate and safe water for multiple uses and sanitation and hygiene at home, health centres and in schools. In addition to key initiatives at the strategic and policy level. Dr Onabolu was responsible for adapting and scaling up the Arsenic Village model for safe water delivery in Bangladesh, thereby reducing the exposure of many vulnerable populations to the debilitating and carcinogenic effects of arsenic in drinking water. She is currently working on the energy, food and water nexus and is a fellow/member of various professional bodies.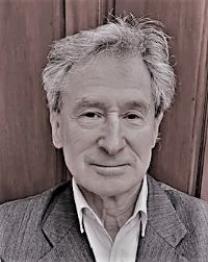 Independent Consultant, International Consumer Protection Expert


Robin Simpson is an independent consultant working since 2016 for UNCTAD on consumer protection, in particular on access to essential services, resulting most recently in the 2022 report on Access by consumers to essential services: energy, water and sanitation (with Arnau Izaguerri).
He has worked in the UK on consumer policy for the National Consumer Council and Citizens Advice service, and later for Consumers International (CI), whom he represented during the redrafting of the UN Guidelines on Consumer Protection. He worked for CI with ISO on several international standards relevant to this conference including ISO 24510 (2012): Drinking water and wastewater services, and ISO 50007 (2017) Energy services. From 2006 to 2018 he worked on project evaluation for the Public Private Infrastructure Advisory Facility at the World Bank, particularly on water, sanitation and energy.
In 2016 he was contributing editor for UNCTAD drafting the updated Manual on Consumer Protection out which came Achieving the Sustainable Development Goals through consumer protection UNCTAD (2018). He has worked in many regions on consumer interests in public utilities for the above organisations and for the OECD and European Commission.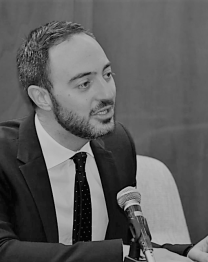 United Nations Conference on Trade and Development


Arnau Izaguerri Vila is an Economic Affairs Officer at the Competition and Consumer Policies Branch of United Nations Conference on Trade and Development. He is project officer for the UNCTAD DODR project on Delivering digital trading infrastructure and online dispute resolution for consumers as means to improve international trade and electronic commerce, targeting Indonesia and Thailand. He was previously responsible for the implementation of the UNCTAD MENA Programme for regional integration through competition and consumer protection policies for the Middle East and North Africa region and for the COMPAL Programme for Latin America and the Caribbean, before that. He was also responsible for the intergovernmental negotiations leading to the revision of the United Nations Guidelines for Consumer protection and currently serves as secretariat to UNCTAD's Intergovernmental Group of Experts on Consumer Protection Law and Policy.
Mr Izaguerri holds a degree and master's in law by the ESADE Law & Business School, Ramóm Llull University in Barcelona. He is also master in lnternational Law suma cum laude by the Graduate Institute in Geneva. He has experience in private law practice and well as the World Trade Organization, the Ministry for the Economy and Finance of France, the National Institute for the Defense of Free Competition and the Protection of Intellectual Property of Peru and the Ministry of Foreign Affairs of Andorra. His various publications are related to public international law, international trade law, and consumer protection.
---

Related
Topic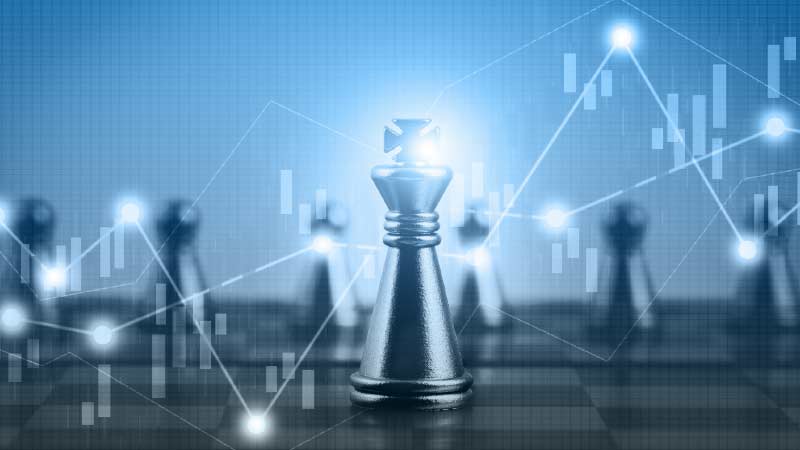 Competition and consumer protection
Contact
Mr. Arnau Izaguerri, Arnau.Izaguerri@un.org