27 September 2021
Now more than ever, civil society groups should define what the recovery from the coronavirus should look like and who it should serve.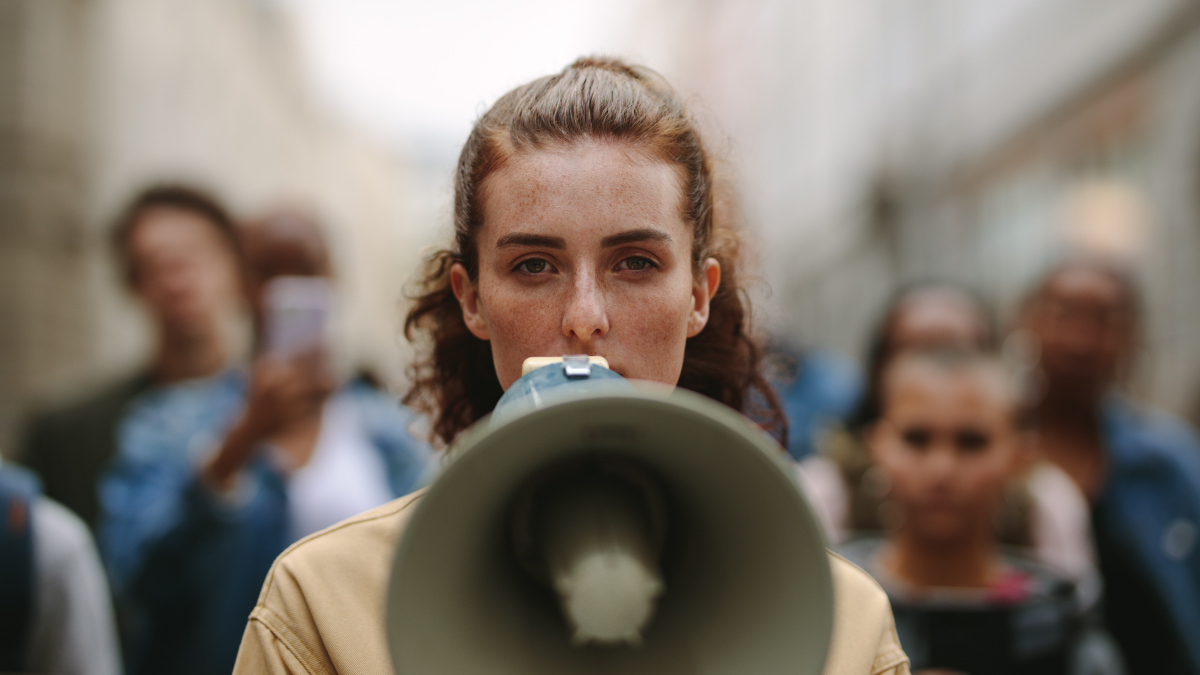 Civil society organizations should play an active role in forging a new path forward from the COVID-19 crisis, one in which everyone must feel empowered to help and contribute, participants heard during the UNCTAD15 Civil Society Forum held from 22 to 24 September.
"Because if we want new solutions we need new voices, new perspectives and new debates," UNCTAD Secretary-General Rebeca Grynspan said while opening the forum, held ahead UNCTAD's 15th ministerial conference (UNCTAD15), which will take place online from 3 to 7 October and is hosted by Barbados.
The forum provided an opportunity for representatives of participating organizations to discuss and share their views on issues related to the agenda of the landmark conference, build consensus and finalize a declaration to be presented at the ministerial gathering.
Ms. Grynspan said the COVID-19 crisis is not over, and many developing regions are seriously facing the prospect of another "lost decade", exactly at the time when efforts towards achieving the 2030 Agenda should be coming into full gear.
"The work ahead is great," Ms. Grynspan said. "We are witnessing a very divergent global recovery, with advanced countries growing and vaccinating at rates that are multiples of those in the developing world."
She warned that if the world follows the current trajectory, the recovery from the pandemic will leave many people behind. "This will not be 'prosperity for all'".
Ms. Grynspan underscored the need to build a better future that is accompanied by a new narrative on trade, on investment, on debt, on technology, on a development that is truly sustainable, that fights inequalities and leaves no one behind.
She echoed the call by UN Secretary-General António Guterres for a new "social contract", saying this requires the world to "fully harness the collective wisdom and experience of civil society in development, to ensure that all voices are heard and resonate in the halls where intergovernmental deliberations are taking place."
Watershed moment for small island developing states
Barbados Prime Minister Mia Amor Mottley said the hosting of UNCTAD15 by her country, by a small island developing state (SIDS), offers a critical opportunity to ground the discussions in the present and future realities and prospects of the most vulnerable countries and their populations.
She paid tribute to the fundamental role of civil society organizations, noting that there has never been a more critical time for their voices to be heard.
She said Barbados first hosted a major UN conference in 1994 – the Global Conference on the Sustainable Development of SIDS – during which civil society organizations played a critical strategic role.
Prime Minister Mottley said as Barbados once again hosts a major UN conference almost three decades later, albeit virtually, the country looks forward once again to the active contribution of civil society organizations to the outcomes of UNCTAD15.
"Our hope for UNCTAD15, meeting of course at this unique and profoundly disruptive moment in time, is that this conference is as catalytic and transformative for the international community (as the one held in 1994)," Ms. Mottley said.
Time to rebalance the global economy
Barbados minister of labour and social partnership relations, Colin E. Jordan, called for greater efforts to rebalance the global economy.
He said the pandemic had wreaked havoc on a deeply unbalanced global economic system, emphasizing social and economic gaps within and between communities and countries.
Mr. Jordan said the fragility and vulnerability of the economies of SIDS such as Barbados had been magnified by climate change due the increased threat from extreme weather events such as hurricanes, floods and droughts.
"Efforts must be placed on the prioritization of adaptation strategies, resilience-building initiatives and adequate financing mechanisms to support small island developing states and developing countries," Mr. Jordan said.
He underscored the need for a global political consensus for innovative mechanisms that engage and foster responsible climate-friendly policy responses for vulnerable developing nations affected by climate change.
Opportunity to be innovative
While COVID-19 has had a detrimental impact on societies, it has also provided an opportunity to be innovative and embrace different thinking to the traditional neo-liberal approach, said Richard Jones of the Caribbean Policy Development Centre of Barbados, the UNCTAD15 host country civil society organization.
"It is clear that the current context requires new ways of addressing traditional challenges to confront an uncertain future," Mr. Jones said.
He underscored the importance of strengthening the original UNCTAD mandate. "We seek a realignment to and strengthening of the original mandate thereby ensuring a robust development agenda for all."
Mr. Jones said civil society is concerned with the rising external debt burdens that continue to absorb a growing share of developing countries' resources.
The pandemic has worsened the existing situation of high indebtedness significantly, he said, as many countries have been forced to retreat to the debt markets and amplify their borrowing to maintain their health-care services and social safety nets, in the face of notable declines in economic output and revenues.
He called for a post-COVID-19 debt relief initiative for least developed countries, SIDS and other qualifying developing countries to have immediate debt relief to permit economies to tackle the threat of significant increases in poverty and inequalities within these countries.