25 November 2021
The country committed €500,000 to bolster the organization's research, technical cooperation and consensus-building activities aimed at ensuring all nations can seize digital trade opportunities.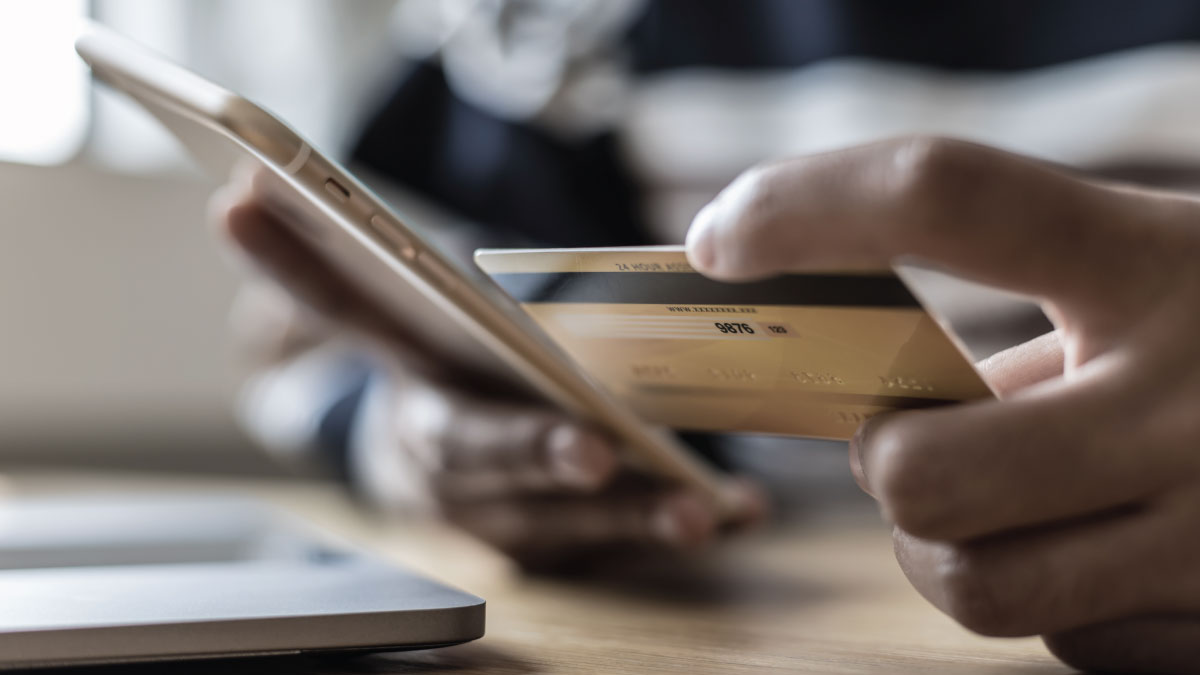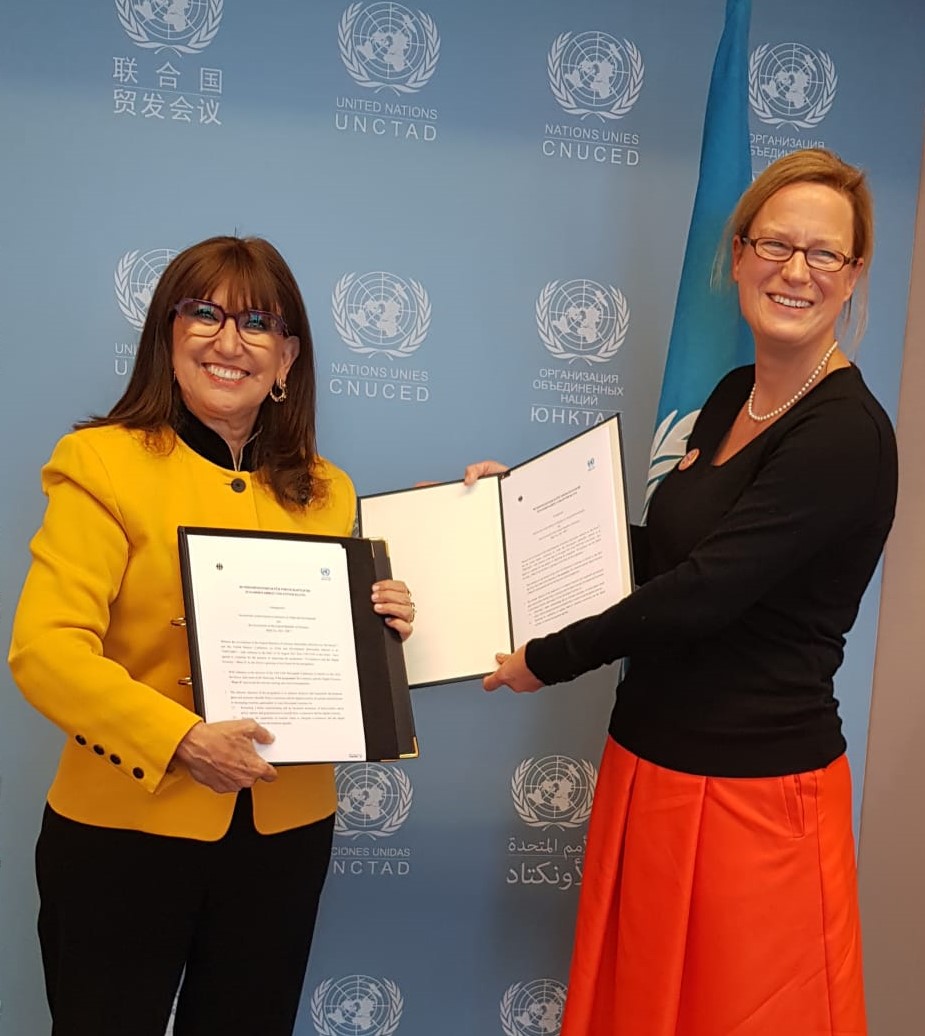 Germany has renewed its support to UNCTAD's work aimed at ensuring growth in e-commerce and the digital economy benefits everyone, everywhere.
The country's Federal Ministry for Economic Cooperation and Development (BMZ) signed an agreement to provide €500,000 over the next two years to boost the organization's research, technical cooperation and consensus-building activities aimed at making e-commerce and the digital economy a driver of sustainable and inclusive development.
Germany's ambassador to the UN in Geneva, Katharina Stasch, presented the signed contribution agreement to UNCTAD Secretary-General Rebeca Grynspan on 24 November.
E-commerce divide
The dramatic rise in e-commerce induced by the COVID-19 pandemic increased the online share of total retail sales from 16% to 19% in 2020, according to recent UNCTAD estimates. And global internet protocol (IP) traffic is set to more than triple between 2017 and 2022, according to the organization's Digital Economy Report 2021.
But not all countries and people are equally prepared to take advantage of the opportunities. While up to 80% of internet users in several developed countries shop online, the share is less than 10% in many least developed countries.
"The agreement with UNCTAD represents Germany's renewed commitment to supporting developing countries in their efforts to enhance their digital readiness," said Stephen Bethe, head of division trade policy at BMZ.
"Digitalization and e-commerce are high on the German government's agenda and are likely to remain so," he added. "The issues of legal and regulatory frameworks for e-commerce and digital trade are of particular interest."
A long-standing partner
Germany has been a long-standing partner of UNCTAD's work on e-commerce and the digital economy. Its support over the years has helped make possible the publication of the biennial Digital Economy Report and many eTrade readiness assessments, and has been instrumental in launching and continuing numerous initiatives, including eTrade for all, eTrade for Women and eCommerce Weeks.
The country is also a member of UNCTAD's e-commerce and digital economy programme's core donor advisory board, whose main objective is to help the programme set priorities in a way that ensures the predictability and continuity of its work and the sustainability of its results.
"Germany's renewed support for our work will enable us to continue assisting countries with the lowest levels of eTrade readiness, so that they can better take advantage of the opportunities and mitigate the risks presented by digitalization," said Shamika N. Sirimanne, director of UNCTAD's division on technology and logistics.
"The COVID-19 pandemic has exacerbated the need for support in this area," she added.