26 April 2022
Fintech mobile apps allow almost everyone with a smartphone to get credit, transfer money or even trade cryptocurrencies on the stock market.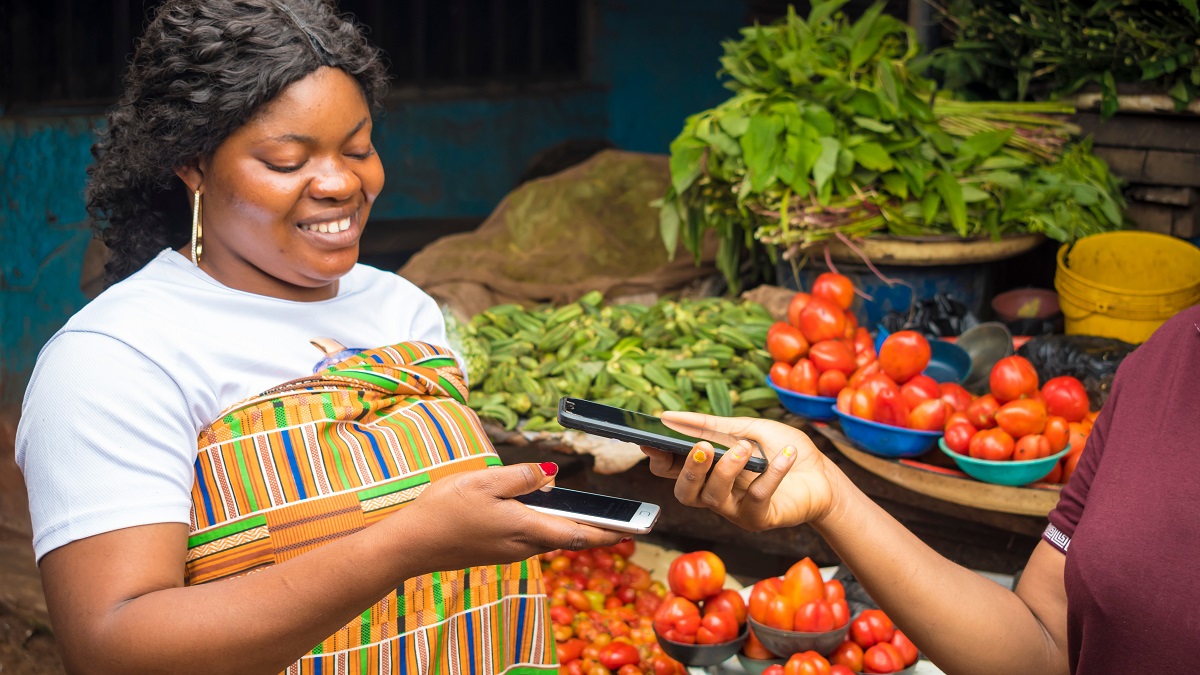 Financial technology, or fintech, continues to drive the global financial services industry.
Since the start of the COVID-19 pandemic, the use of fintech has skyrocketed globally.
World bank data shows that digital financial services, such as e-banking, peer-to-peer lending and mobile payments, now cover more than 80 countries.
During UNCTAD eCommerce Week 2022, practitioners, investors and policy experts gathered for a session focusing on the disruption and transformation that fintech brings about, as well as challenges to its scale-up in developing countries.
Exponential growth
The COVID-19 pandemic has created a fintech boom, with millions turning to digital financial services during physical store closures.
"Before COVID-19 we were still a cash-based society. Now it has become normal for people to pay their bills online," said Magellan Fetalino, who works for a technology company in the Philippines, and is a member of UNCTAD's eFounders Fellowship Programme.
In Brazil, government-funded initiatives and business accelerators helped fintech companies attract private investors during the pandemic.
According to Felipe Matos, who leads the Brazilian Startups Association, the country boasts some 1,000 fintech startups, with 22 becoming "unicorns" valued at over $1 billion.
"Fintech startups have grown so much, they cannot be ignored," Mr. Matos said. "Banks understand they cannot just compete, but have to collaborate and invest in the ecosystem," he added.
Banking the unbanked
Experts have attributed the success of fintech in developing countries to their diversified customer base, with businesses targeting groups historically underserved by traditional banks.
Thanks to fintech, millions of previously excluded and poorer populations now use mobile phones to access financial services.
"Collaborating with fintechs also allows banks to better fulfill their mandate," said Abolore Salami, a member of UNCTAD's eFounders Fellowship Programme who operates a digital financial platform in Nigeria.
Powered by tools such as big data and artificial intelligence, fintech helps firms understand customer needs and deliver enhanced and innovative services.
"We leverage the data and network among our small- and medium-sized enterprises consumer base. We supply them with employee loans to enable financial wellness of workers," said Afia Fitriati, a member of UNCTAD's eFounder Fellowship Programme who runs a payroll and fintech firm in Indonesia.
Driving innovation
Despite the impressive growth, practitioners flagged the current gap in governance as a common challenge facing fintech startups.
"The main constraint is gaining access to capital," said Emerson Paim, a trainee of UNCTAD's Empretec programme, who helps informal businesses in Angola scale up and transition into the formal economy by offering loans and other financial services.
With fintech, the fast pace at which new business models – such as cryptocurrency trading – crop up makes it difficult for regulators to keep up.
To ensure both innovation and compliance, experts pointed to the so-called regulatory sandbox – a framework under which innovation comes first, then regulation follows.
That's to say, fintech startups can experiment with their innovative product without regulatory supervision before going to market.
Besides the private sector, government agencies also support efforts to foster fintech innovation.
"We are strengthening the transition of the applicability of digital solutions within different countries," said Stella Deppe, a policy advisor from the German Agency for International Cooperation.
Through various capacity-building programmes and knowledge exchange activities, UNCTAD helps entrepreneurs worldwide boost their skills and improve financial inclusion.