24 September 2019
Dana von der Heide from Germany, based in Singapore, e-Commere Logistics Tech entrepreneur.
Today's consumers benefit from a range of digital solutions aimed at improving their online and e-commerce experience. As e-commerce continues to thrive, customers expect faster, tailored and more convenient service delivery options. Innovative solutions are essential in order to meet these demands.
One of the sectors experiencing robust growth in innovation is e-commerce logistics. Dana von der Heide is a pioneer in this industry and a champion for female entrepreneurship. She and her co-founder, Dr. Arne Jeroschewski, set out to improve the consumer experience associated with parcel deliveries. In 2016 they established Parcel Perform, a Singapore-headquartered e-commerce logistics SaaS (software-as-a-service) company.
Dana harnessed her prior logistics experience in various global strategy and regional business development roles and together with Arne, they set out to fill the void in e-commerce logistics with the use of technology. As the Chief Commercial Officer, Dana has played a key role in securing the company's dominant market position.
Today, Parcel Perform is the leading carrier-independent SaaS parcel tracking platform with over 600 logistics carriers worldwide integrated on the platform. The company now has offices in Singapore, Vietnam, and Germany and serves thousands of customers globally.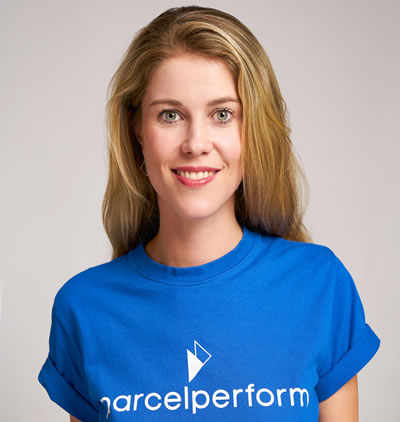 Dana wanted to address the logistics industry because she sees that "it is a huge component of the customer experience in e-commerce". She adds "I noticed how merchants were losing an excellent opportunity to excel."
Dana and her team aim to ease the costs of doing business online with the use of innovative technology and in the process, they are shaping the future of logistics. Parcel Perform's intuitive platform aggregates and standardizes logistics data across multiple carriers, enabling e-commerce merchants to send proactive delivery updates and notifications to their customers.
Parcel Perform's global tracking services, offered in 30 different languages, also provides companies with their own branded tracking page and helps businesses to answer customer queries about parcel statuses faster and more accurately. Consumers are also able to view their shipping information worldwide from a central page.
With the massive amount of parcel tracking data available on their platform, Parcel Perform improves the efficiency of the supply chain and uses machine learning enhanced logistics intelligence system to optimize merchants' logistics operations.
As part of the joint UNCTAD and Alibaba Business School initiative, eFounders Fellowship Programme, Dana is part of a cohort of 38 entrepreneurs based in Asia who attended class 4 of a 10 day course at the Alibaba Group's Headquarters in Hangzhou, China.
"My biggest takeaway is the large impact that culture has on an organization. I did not realize this until visiting Hangzhou. This organizational pillar, consisting of developing a sound mission and vision, is what impressed me the most during my stay", Dana said upon her return to Singapore. She saw culture within the organization as having the biggest impact within a company and went back to Parcel Perform to incorporate valuable processes that have had a good impact on the team and the recruitment process.
In Hangzhou, Dana also witnessed firsthand the benefits of data driven value creation within the Alibaba corporation and now sees data as the gamechanger in her industry. As a pioneer in her field, Dana is innovating solutions for e-commerce merchants and shaping the future of the industry in the process.
Consumers now enjoy a great post-checkout experience as a result of Dana's contributions and as e-commerce grows, quality services like the ones provided by Parcel Perform will only increase in significance.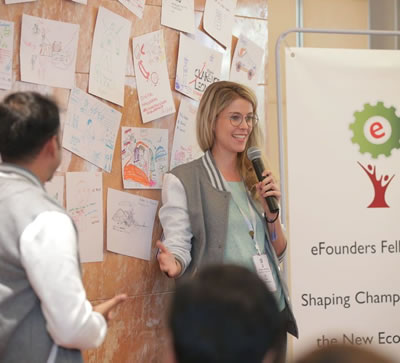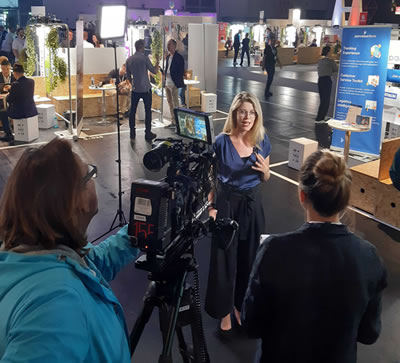 eFounders Fellowship Programme
UNCTAD's smart partnership with the Alibaba Business School aims to bridge the digital divide in Africa and Asia and empower young e-founders in developing countries to become champions for the new economy.
The partnership is the brainchild of UNCTAD Secretary-General Dr. Mukhisa Kituyi and Jack Ma, founder and executive chairman of Alibaba Group, who served as a special advisor to UNCTAD on young entrepreneurs and small business.