21 June 2022
UNCTAD's new Inclusive Growth Index shows countries' performance across four pillars: economy, living conditions, equality and environment.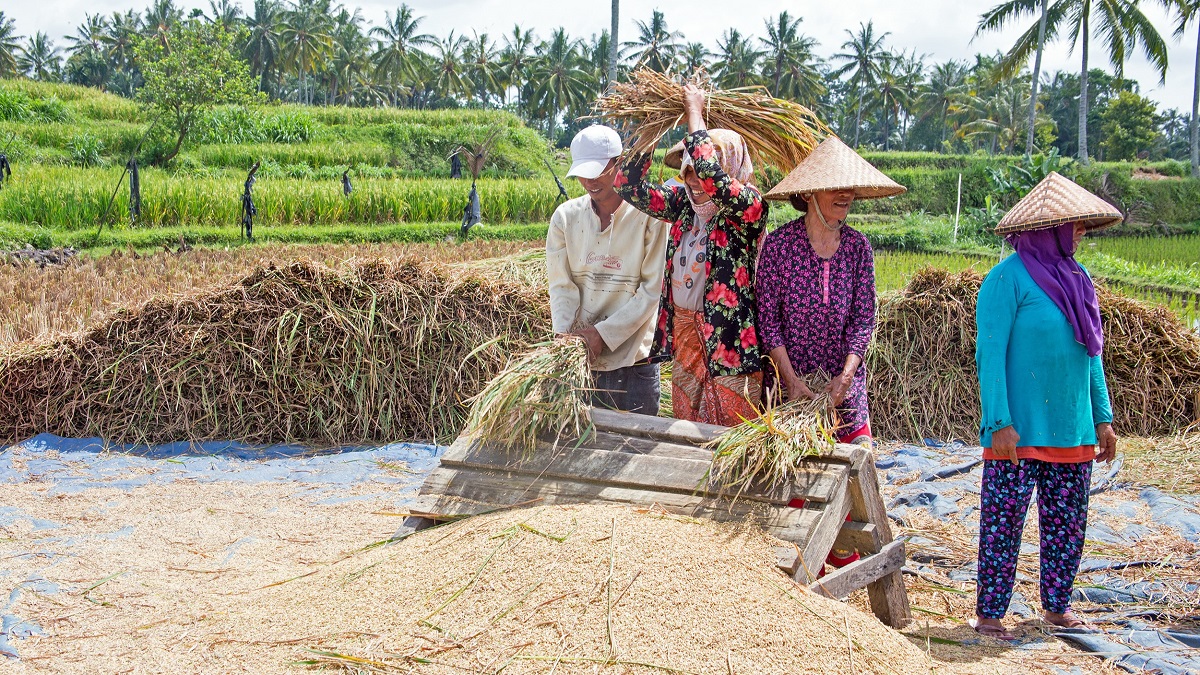 © Shutterstock/Steve Photography | Farmers work in the rice fields on Java Island, Indonesia.
The fourth edition of UNCTAD's SDG Pulse released on 21 June shows that the world is highly unequal in living conditions, with development opportunities beyond the reach of many. 
The report introduces an index measuring inclusive growth, defined as equal and non-discriminatory opportunities for everyone to participate in, and benefit from, economic development.
The Inclusive Growth Index (IGI) analyses countries' ability to achieve such growth, with a focus on gender equality and environmental sustainability.
"The new UNCTAD Inclusive Growth Index puts people and the planet at the centre of attention," said UNCTAD Secretary-General Rebeca Grynspan.
"It will help to guide more holistic policies that pursue wellbeing for everyone today and in the future," Ms. Grynspan added.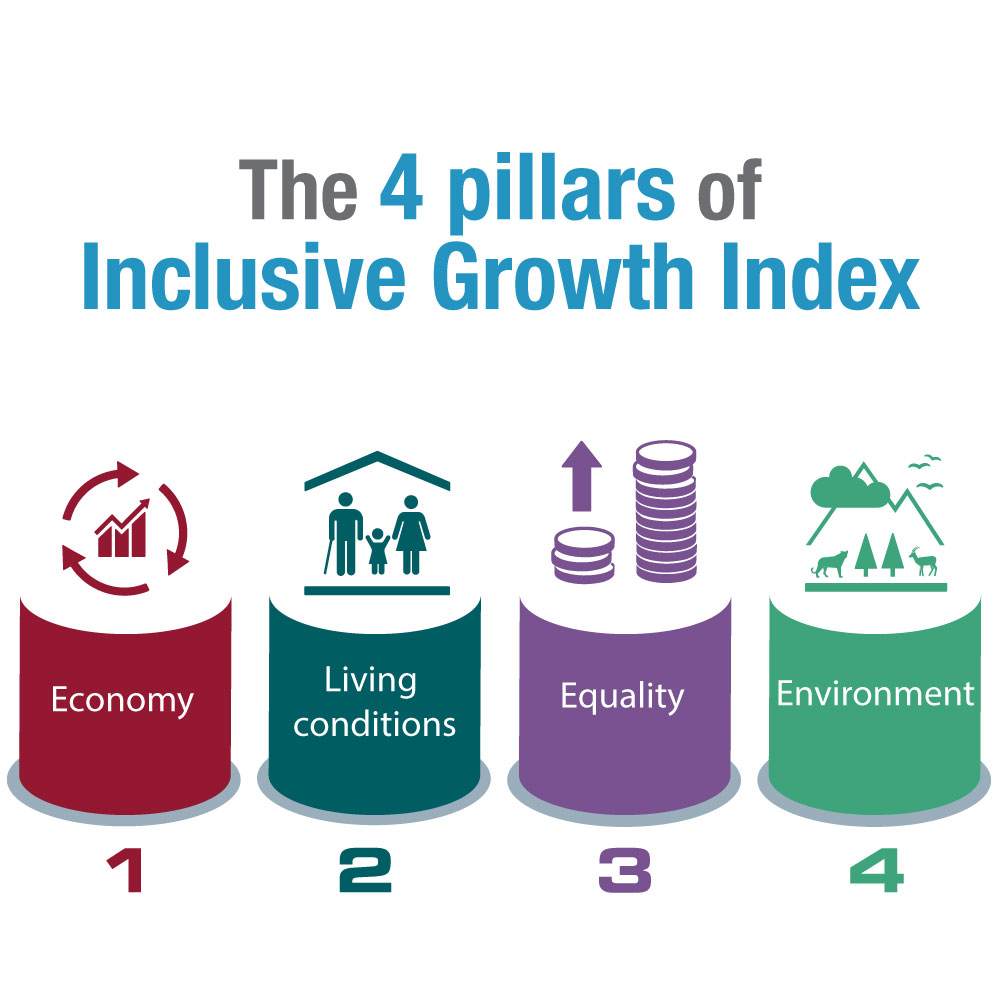 Uneven progress
The SDG Pulse – an online statistical report updated annually – indicates uneven global progress and, for too many countries and goals, even reversion in accomplishing the 2030 Agenda for Sustainable Development.
It shows that progress has deteriorated under the compounding effects of the COVID-19 pandemic, the war in Ukraine and the rising costs of climate change.
The analysis is based on a range of Sustainable Development Goals (SDGs) indicators and official statistics relevant to trade, investment, financing for development, transport, technology and transition towards greener and higher value-added economy.
Disparities across countries
The index's top 30 performers are all developed economies, with Luxembourg, Iceland and Norway leading the global ranking. In contrast, developing countries in Africa have the lowest IGI scores.
It shows that many in Africa lack safe drinking water and only 1% of the population in some countries of the world has broadband internet access.
In terms of gender equality, 12 developing countries – seven from sub-Saharan Africa – made outstanding progress between 2009 and 2020. On average, Latin America was the best-performing developing region in that dimension.
"The index underlines the insufficiency of economic growth as the sole measure of progress," said Anu Peltola, who heads UNCTAD's statistics work.
"We need more comprehensive and balanced metrics to guide national and global efforts to close persistent gaps within and across countries and to address the pressing inequalities of opportunity and outcome," Ms. Peltola added.
Towards higher growth with low waste
The SDG Pulse shows that developed countries generate twice as much waste per capita as developing countries.
Economies faring well in gender equality, living conditions and economic development – many from Europe and North America – produce the highest amount of solid waste per capita.
Developing nations in Africa are responsible for the least waste per capita, but often face challenges in waste management, for instance due to limited institutional and organizational capacity.
"Looking at these statistics, the question that arises is how to help developing countries move towards higher inclusive growth without entering the high waste path," Ms. Peltola said.
So far, only a few countries have succeeded in decoupling solid waste generation from economic growth – Singapore is one example.
The Southeast Asian city state, which scores 81 out of 100 in the IGI's economic pillar, only generates 0.89 kilograms of waste per capita per day.
Stepping up efforts for sustainable, inclusive development
The SDG Pulse also illustrates UNCTAD's support to member states in implementing the 2030 Agenda aimed at leaving no one behind.
In 2021, UNCTAD's technical cooperation work had more than $46 million in expenditure, delivered through 217 projects across 74 countries.
These projects boosted progress towards the global goals on partnerships (Goal 17); industry, innovation and infrastructure (Goal 9); life on land (Goal 15); and decent work and inclusive economic growth (Goal 8).
Measuring progress with SDG indicators
Endorsed by the UN General Assembly, UNCTAD is a custodian agency and partner for nine SDG indicators related to trade, tariffs, development finance, debt, investment, illicit finance and enterprise sustainability.
Together with partners and countries, UNCTAD has developed globally agreed concepts and methods to track progress with these indicators and helped countries to effectively target policy efforts towards meeting the SDGs.
In the past year, UNCTAD held 30 national workshops in Africa and Asia to help track and curb illicit financial flows. This work is critical to stemming the drain of much-needed resources for essential services in poorer economies.
In March, the UN Statistical Commission adopted a new SDG indicator to measure financing for development, assigning UNCTAD and the Organisation for Economic Co-operation and Development as co-custodians.
In this role, UNCTAD will help developing countries measure financial resources for sustainable development, with a new voluntary framework on South-South cooperation to serve as a data source for the indicator.