15 June 2022
Strengthening the ability of ports to adapt to crises such as pandemics and climate change is key to ensuring people and businesses can get the products they need.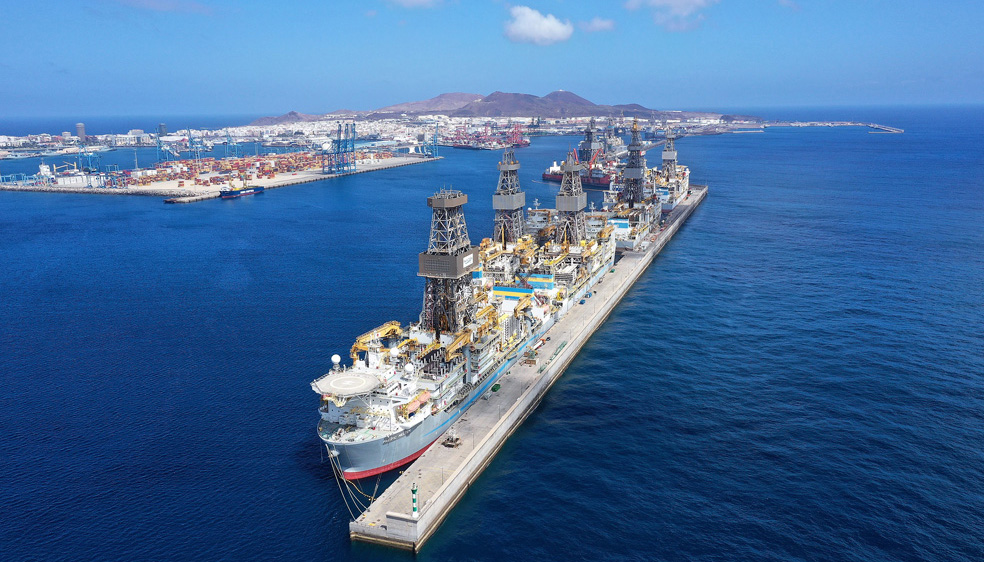 About 80% of the products traded worldwide – from food to fuel to electronics – is loaded and unloaded in ports. So when disasters and crises disrupt ports, they inflict economic and social damage on a global scale.
During the COVID-19 pandemic, freight rates hit record highs and have again soared as the war in Ukraine has disrupted transport logistics and caused port congestion. Prices of goods have soared as a result, UNCTAD's analysis shows.
Port leaders at UNCTAD's TrainForTrade Port Management Week highlighted the urgent need to build port resilience to crises, including climate change, and to turn associated challenges into opportunities.
"Crises like the pandemic have reminded society of the importance of port-based logistics for the safety and security of our global wellbeing," said Aurelio Martínez, president of Spain's Valencia Port Authority.
"More than ever, and bearing in mind the growing risks linked to the climate change evolution, ports should become key resilient partners for supply chain managers."
The event, held from 10 to 13 May in Las Palmas de Gran Canaria, Spain, brought together over 100 port managers from around the globe to discuss how to strengthen ports' contribution to sustainable development goals.
Port resilience is critical in the face of climate change
The consequences of climate change will increasingly hit ports worldwide, affecting the businesses and people who depend on them.
This is especially true for island nations, which rely on ports for almost all trade.
Hurricane Dorian, for example, cost the Bahamas an estimated at $3.4 billion in 2019, with a large part of the losses coming from transport infrastructure damage.
In the Philippines, when a severe storm damages a port serving one of the nation's 7,000 islands, it cuts off the local population's lifeline for days or even weeks.
"Disaster response and management plans have to be included in the business continuity plans, and these plans have to be regularly updated," said the Philippine Port Authority's assistant general manager, Hector Miole.
"Traditionally, we would plan for the next 50 years. But in the changing environment, we need to have shorter terms for planning – maybe only 10 or 20 years," Mr. Miole said.
A good forecast system, he said, can help port authorities handle severe storms better by allowing them to plan for how disasters will affect different ports and devise how to maintain operations.
Managers shared other strategies their ports are implementing to combat climate change.
Luis Ibarra, president of the Las Palmas Port Authority, said the port's sustainable strategy includes using offshore wind power, more onshore power supply technology – which helps reduce carbon dioxide and other emissions – and planting algae in the port's waters to capture CO2.
"We are adapting to new challenges and realities," Mr. Ibarra said.
Digitalization is key for port resilience
The port managers agreed that advancing digitalization and cybersecurity is key to improving port resilience.
In addition to streamlining aspects of maritime trade, such as customs clearance processes, digital technologies allow ports to minimize human interaction while remaining operational in times of pandemic.
"COVID-19 showed us the importance of having reached at least a certain level of digitalization. Otherwise, many ports would have been shut down and the economy would have suffered even more," said the Ghana Port Authority's director general, Michael Luguje.
But while increasing the use of digital technologies has improved shipping processes and made ports more resilient to the effects of COVID-19, it also entails certain risks.
A cyberattack, for example, could interrupt operations and inflict financial losses on port actors and economic damage on local businesses and populations.
To reduce the risks associated with digitalization, the managers said all transport actors interacting with a port should be integrated into the port's digital system.
Such integration would also make the system more efficient and useful.
"When ports provide infrastructure and services for vessels, the harbour is responsible of potential risks. This responsibility cannot be outsourced. It should be the same with digital risk management," said the chairman of Ireland's Drogheda Port Company, Joseph Hiney.
UNCTAD port management programme
Port resilience is an important aspect of UNCTAD's TrainForTrade port management programme, which has trained over 6,700 middle and senior port managers since 1996.
The programme's training modules tackle topics key to making ports more sustainable and resilient, such as climate change adaptation, digitalization, decarbonization, and worker health and safety.
"Resilience-building has become second nature to the ports in our network," said Mark Assaf, who leads the programme.
"External shocks are increasing in frequency and intensity. We are therefore also adapting our capacity-building approach and digital tools to offer state-of-the art solutions."
TrainForTrade launched a special course on building port resilience against pandemics in March 2021. More than 2,800 port professionals from 138 countries have already taken the course.