21 November 2023
New UNCTAD analysis examines incentives and disincentives for renewable energy investment worldwide and how developing countries can strategize.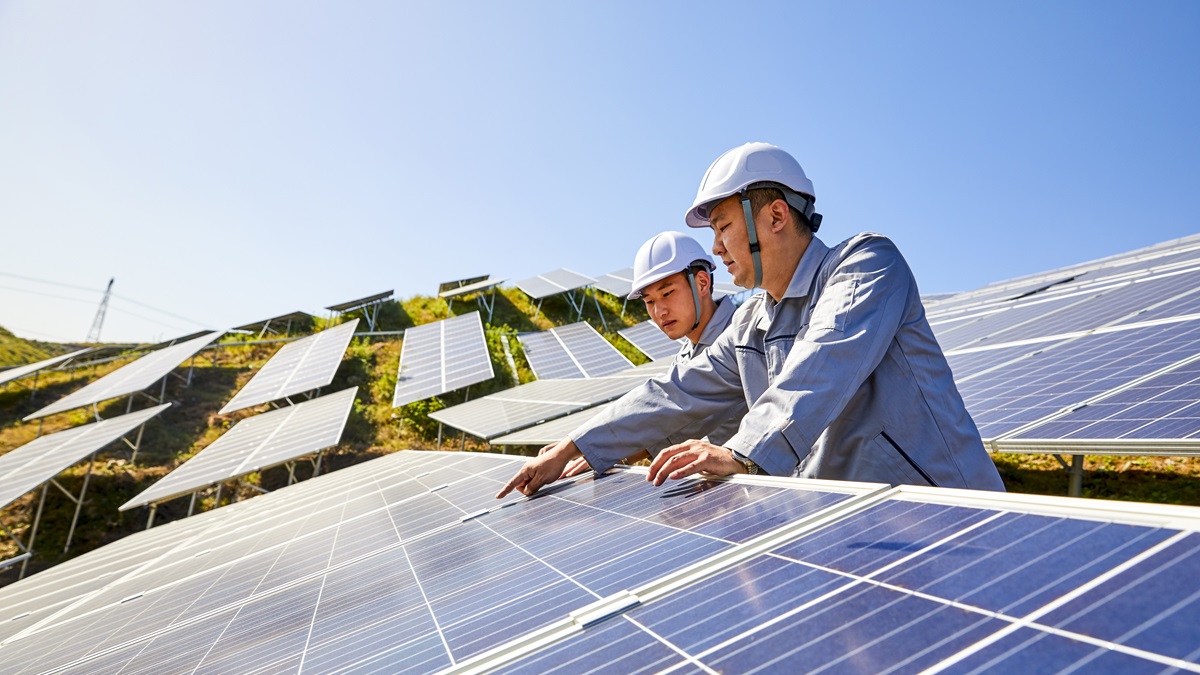 Ahead of the 28th UN climate change conference, COP28, UNCTAD underscores the need for more balanced policy frameworks – especially in developing nations – to catalyze much-needed investments in the global shift from fossil fuels to more sustainable energy sources.
Its latest Investment Policy Monitor, released on 21 November, dives into the key tools utilized to promote investment in the transition to low-carbon energy, based on a review of 798 renewable energy policies covering 192 economies.
It finds that developing countries face challenges in formulating and adopting policies and strategies specific to renewable energy.
While globally two thirds of countries have enacted policies and laws specifically dedicated to renewable energy, only half of least developed countries (LDCs) and a third of small island developing states (SIDS) have done so.
In the case of clean energy technologies, efforts to develop comprehensive legal and regulatory frameworks have been largely limited to developed and large emerging economies.  
The report also shows that developed and emerging economies have integrated private investment promotion mechanisms into over 70% of their renewable energy policies. But for LDCs and SIDS, the numbers stand at just 24% and 17% respectively.
These findings echo the calls by UNCTAD's World Investment Report 2023 and the 8th World Investment Forum to the international community to urgently help developing countries attract massive investment for their transition to clean energy.
Currently, developing countries face an investment gap of $2.2 trillion annually for the energy transition and a $4 trillion annual funding gap for the Sustainable Development Goals.
Generic tools vs. country-specific needs
The report looks at the various types of instruments that countries have adopted to promote the renewables and energy infrastructure sectors.
Among them, advanced economies tend to favour more complex and targeted mechanisms, with feed-in tariffs, auctions and financial incentives adopted by 91%, 74% and 70% of countries respectively.
In contrast, their less wealthy counterparts out of familiarity rely more on generic promotion instruments, such as profit-based tax incentives used in developing countries (77%), LDCs (90%) and SIDS (67%).
While less complex in nature and not requiring upfront expenditure of public funds, such tools risk being costlier in the long run, considering forgone government revenues.
Also, these generic instruments aren't effective in bolstering renewable energy investment, as they don't directly tackle the key challenges facing investors in the sector.
"The choice of the investment promotion instruments employed needs to take into account country, location as well as technology-specific criteria," the report says.
Renewed push to phase out fossil fuel subsidies
Despite repeated calls amid the global climate crisis, the value of fossil fuel subsidies reached an all-time high of $1 trillion in 2022, according to International Energy Agency estimates, far surpassing support for renewable energy.
The report warns that these subsidies are detrimental to climate change mitigation, holding back renewables investment in some countries.
"They affect the incentive for firms to invest in clean energy and weigh heavily on government resources to support energy transition investment," the report says.
"Reallocating resources currently devoted to supporting traditional fossil fuel technologies can facilitate the adoption of targeted policies and regulations for promoting clean energy."
The report also notes that while policies to encourage the phased retirement of fossil fuel infrastructure are needed, thermal power plants, which generate electricity by burning fossil fuels, will continue to help ensure energy security for many countries in the years to come.
It therefore calls for wider adoption of technologies that can curb their environmental impact – such as carbon capture, utilization and storage, cofiring, as well as low-carbon fuels – beyond developed countries and large emerging economies.
Sustainable energy for all: How investment matters
To address the numerous challenges, UNCTAD's World Investment Report 2023 proposes a global action compact to help achieve a just global energy transition.
The compact emphasizes three key objectives, namely achieving climate targets, ensuring affordable energy access for all and maintaining energy security.
It recognizes the need to find a balance between investment and energy policymaking, putting forward six priority-action packages covering national and international investment policymaking; global, regional and South–South partnerships and cooperation; financing mechanisms and tools; as well as sustainable finance markets.