23 August 2021
By Santiago Fernandez de Cordoba, Niematallah E. A. Elamin and Axel Marx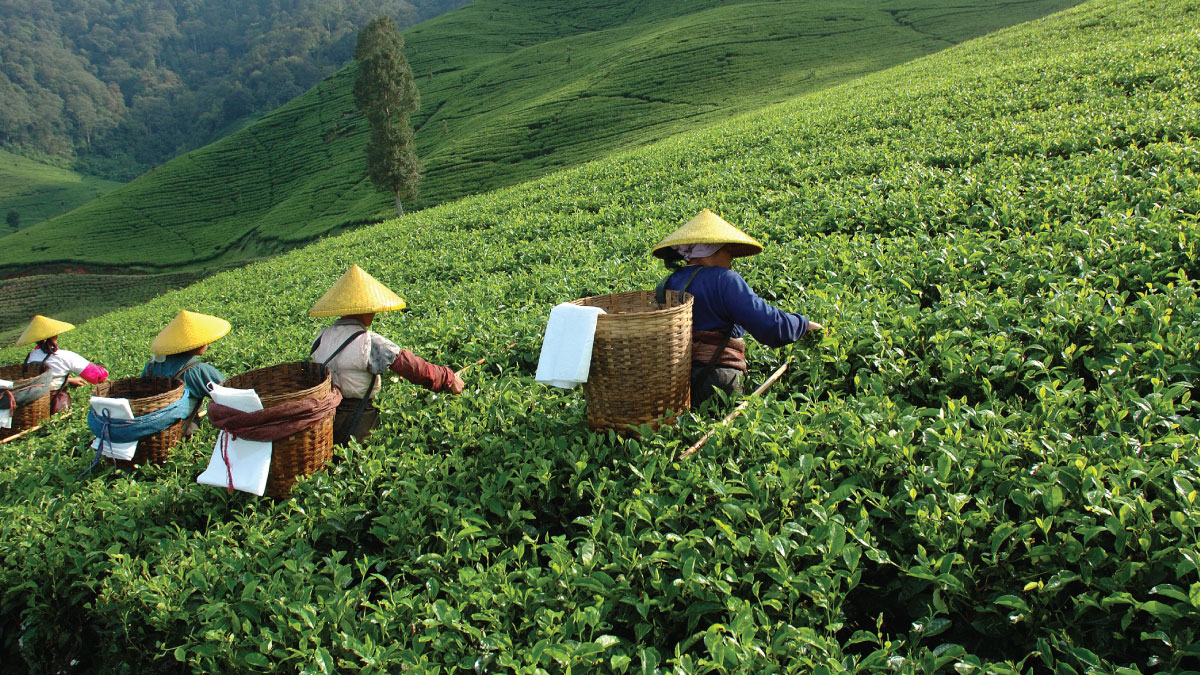 Even before the COVID-19 pandemic, progress towards the UN Sustainable Development Goals (SDGs) was not happening fast enough to achieve the goals and targets by 2030.
As the recent Intergovernmental Panel on Climate Change report states, "it is unequivocal" that humans' adverse impacts on the environment, which have triggered several environmental crises, persist. The conclusions of the report are clear and reveal the upheaval that global warming is presently unleashing on the world.
In addition, it's well established that economic growth enhanced by international trade alone is not enough to ensure equity and social progress. Hazardous workplaces continue to exist, and discrimination remains a challenge. According to the latest global estimates, 152 million children are in child labour and 25 million adults and children are in forced labour.
The need to pursue development within the social and environmental systems' boundaries remains as critical as ever. We need to move to a sustainable path of consuming, producing and trading our goods.
Trade as an engine for sustainable development: Expectations vs reality
Trade is recognized as a vital factor for the 2030 Agenda. It's singled out as a key policy instrument to contribute to sustainable development.
Trade is now predominantly conducted through global value chains (GVCs). Today, about $8 trillion worth of world trade goes through GVCs, accounting for nearly 70% of the total share of global trade.
However, though the expansion of international trade and the increasing integration and complexity of GVCs have brought economic and social benefits, they've sometimes led to a failure to address adverse social and environmental impacts. 
GVCs' participation has resulted in an imbalance in country experiences on job creation, combating inequalities and achieving desired social gains. Furthermore, trade expansions have seemingly been the cause of negative impacts on the environment by increasing pollution or degrading natural resources.
To respond to these challenges, rather than limiting trade, there is a need for powerful tools and instruments to ensure trade's benefits become more inclusive and sustainable.
In other words, it's essential to transform towards sustainable trade and value chains through competing and complementary priorities of environmental protection, economic growth and social equity.
Minding the gap: The role of sustainable value chains
Sustainable trade and value chains take place when trade's adverse impacts are mitigated and the international exchange of goods and services yields positive social, economic and environmental benefits.
To achieve sustainable and inclusive growth, responsible business practices are essential throughout the entire value chain.
A recently released UNCTAD report entitled "Better trade for sustainable development" advances how voluntary sustainability standards (VSS) have been considered as tools and instruments that contribute to this transformation.
VSS comprise certification schemes, labelling programme, and private standards that aim to integrate social, environmental and economic concerns in global production processes.
VSS have been recognized as potentially transformative tools for governments to realize their sustainability commitment. If used appropriately with trade policy, they could change our course towards sustainable development.

Evolution of the number of VSS active worldwide, 1940–2020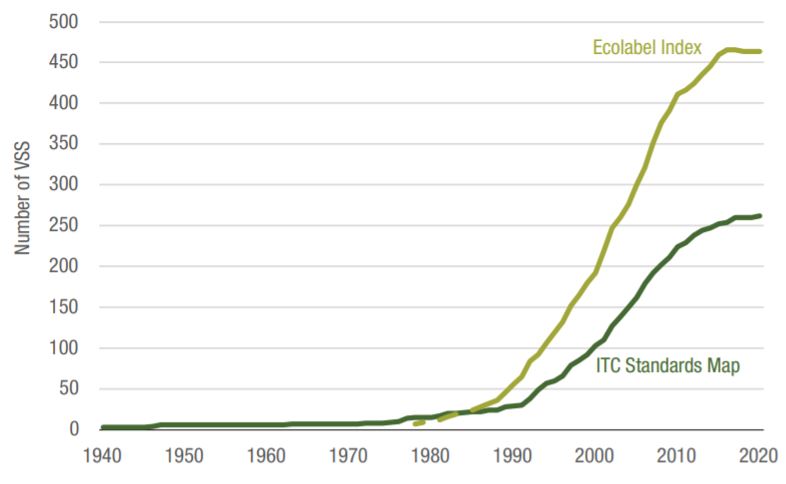 The report says the potential of VSS to make trade more sustainable relies on two crucial components: they should generate an impact on the ground and be widely used and adopted.
Developing countries' integration into sustainable value chains remains a challenge
Several challenges need to be overcome, especially by developing countries, for VSS to have an impact and garner uptake.
The main challenges include compliance costs, the lack of incentives and "governance gaps". Possible mechanisms to overcome these barriers exist and have been discussed in the report, which outlines how to build sustainable value chains (SVCs).
Besides these pre-existing challenges, the COVID-19 pandemic creates further complications for developing countries. The socioeconomic impacts of the pandemic are mainly severe in structurally vulnerable developing countries.
The key question is how to balance the speed and magnitude of post-pandemic recovery while achieving inclusive and sustainable growth.
That is to say, the economic recovery strategies shouldn't focus only on supporting countries to recover but also help them move forward towards a more sustainable future. Thus, SVCs currently play an even more essential role.
Moving towards more SVCs can better position developing countries to build back better and achieve the SDGs.
UNCTAD Acting Secretary-General Isabelle Durant will host a webinar on 30 August to explore this issue.
---
Santiago Fernandez de Cordoba and Niematallah E. A. Elamin are UNCTAD economists and Axel Marx is the deputy director of the Leuven Centre for Global Governance Studies at KU Leuven.