27 June 2016
The guide was launched by Mongolia's Prime Minister, Chimediin Saikhanbileg, at a ceremony in Ulaanbaatar. He said it would "improve transparency, reduce bureaucracy, improve the business environment and strengthen relations with investors."
Designed to facilitate investment decisions, the UNCTAD online Investment Guide to Mongolia provides local and foreign investors with updated and hard-to-find information on operating costs, wages, rents and taxes, as well as on laws, procedures opportunities in mining, agriculture, tourism and financial services, and useful contacts.
The guide is aimed at helping Mongolia attract the kind of investment it needs to fulfill the aspirations set out in the global Sustainable Development Goals. UNCTAD has calculated that to achieve the SDGs developing countries globally need to attract $2.5 trillion a year in private investment per annum to bridge the current financing gap.
The information in the guide was developed following extensive meetings with government agencies that deal with investors as well as with investors themselves. To this end, the guide provides an overall investment picture that isn't available elsewhere.
Staff at the Invest Mongolia Agency took the lead in producing the information and data, under the guidance of UNCTAD. Training on investment issues was a key element in the programme.
The guide is based on a platform developed by UNCTAD (www.theiguides.org) and currently used in a number of countries. It has been designed to be easy update, ensuring the information available remains relevant.
The Mongolia investment guide is part of a package of assistance provided by UNCTAD to the Government on investment matters, and follows the Investment Policy Review of Mongolia of 2013.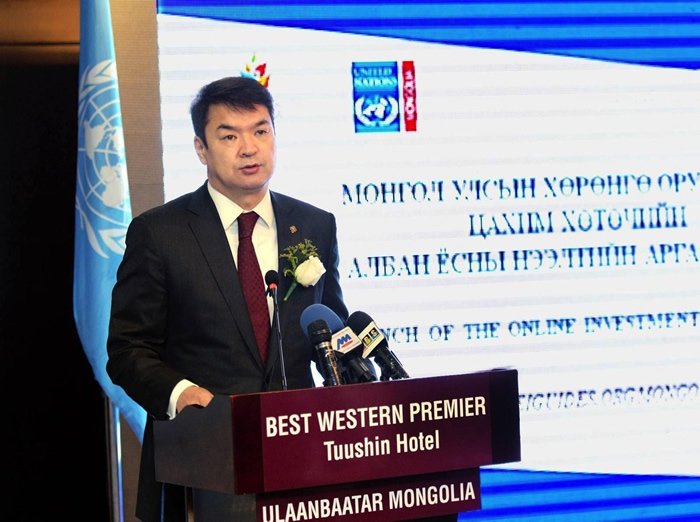 Mongolia's Prime Minister, Chimediin Saikhanbileg, launched the online Investment Guide at a ceremony in Ulaanbaatar