13 May 2019
Why we need an inclusive global discourse about setting the direction of rapid technological change.
Today, more than ever before, a wealth of opportunities are within reach to provide solutions to many of the global challenges that have for far too long impeded sustainable pathways to development – thanks to the rapid advances made in technology.
The global community is faced with unprecedented possibilities to eliminate hunger, poverty, ignorance, disease, environmental degradation, and thereby accelerate progress towards the 2030 Development Agenda.
Yet the rapid and accelerating speed of technological progress sometimes outpaces the ability of societies to adapt to the ensuing social and economic changes. It's in retrospect that we find that technological change leads to unintended consequences that we could never have anticipated.
"This is not an issue of only understanding the designs, characteristics, and functions of specific scientific and technological applications," says Shamika Sirimanne, director of UNCTAD's division on technology and logistics.
"Rather, it involves analysing how frontier technologies are adopted, adapted, and implicated in complex social, political, and environmental settings," she says.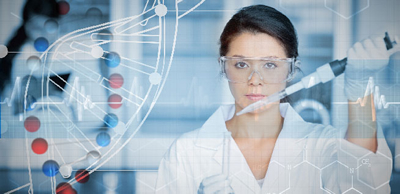 Related News:
Related Links:
Profound questions
The twenty-second annual session of the UN Commission on Science and Technology for Development (CSTD), convening from 13 to 17 May in Geneva, addresses some profound questions on the implications of rapid technological change for sustainable development.
While frontier technologies offer unprecedented opportunities to transform the practice, implementation and monitoring of sustainable development, they also pose considerable normative questions.
For example, social media platforms were designed to connect us not only to those with whom we share existing affiliations but also to others whose locations, perspectives, and ideas differed from our own. Instead, these platforms are being manipulated to further divide communities and to make it difficult for different stakeholders to find common ground.
Ground-breaking advances in gene editing holds the promise to improve human, animal and plant health. But unsafe applications without regulatory oversight could unexpectedly harm the health of humanity and the environment.
And arguably one of the most transformative technological developments of our time – artificial intelligence – could be used to help identify solutions to our most intractable economic, social and environmental challenges. However, its applications in public and private sectors could counterintuitively scale inequality and make the world less secure.
As we begin to grasp the multifaceted nature of rapid technological progress, it calls into question how we can shape global mechanisms and platforms to better understand how technology evolves and impacts our world.
Global networks
Technological change and innovation cannot be understood and harnessed any longer using national frameworks only. Frontier technologies are created and deployed through global networks and their implications quickly extend far beyond the regions where they originally emerge.
"We need to develop tools that all countries can use to understand how technological change is relevant for their own development and assess its economic and social benefits, consequences and feedbacks," UNCTAD Deputy Secretary-General Isabelle Durant says.
The supranational implications of technologies have to be considered by technology assessments, and must involve multiple stakeholders, and assist national policymakers in developed and developing countries to enhance their capacities to make sense of rapid technological change.
Beyond understanding innovation and its potential impacts, the international community needs to define the shared values that define the direction in which rapid technological should proceed.
There has been a proliferation of initiatives to address the normative dimensions of various new and emerging technologies such as artificial intelligence, gene editing, and other transformative and disruptive technologies.
The principles of inclusiveness
This bottom-up emergence of values, standards and norms points to the need for a global discussion and consensus on how to promote innovation while protecting our health, the environment, and our economic, social, and political institutions.
The principles of inclusiveness and multi-stakeholder involvement must be embedded at the heart of any global discourse on technological change, to ensure coherence between multiple initiatives and their consistence with the international community's development agenda.
Developing countries, especially least developed countries, not engaged in the development of frontier technologies but likely to be affected by their consequences, need to be part of this global discourse.