25 January 2021
Participants are using the new information and knowledge gained to improve their research on trade barriers and help governments devise better policies.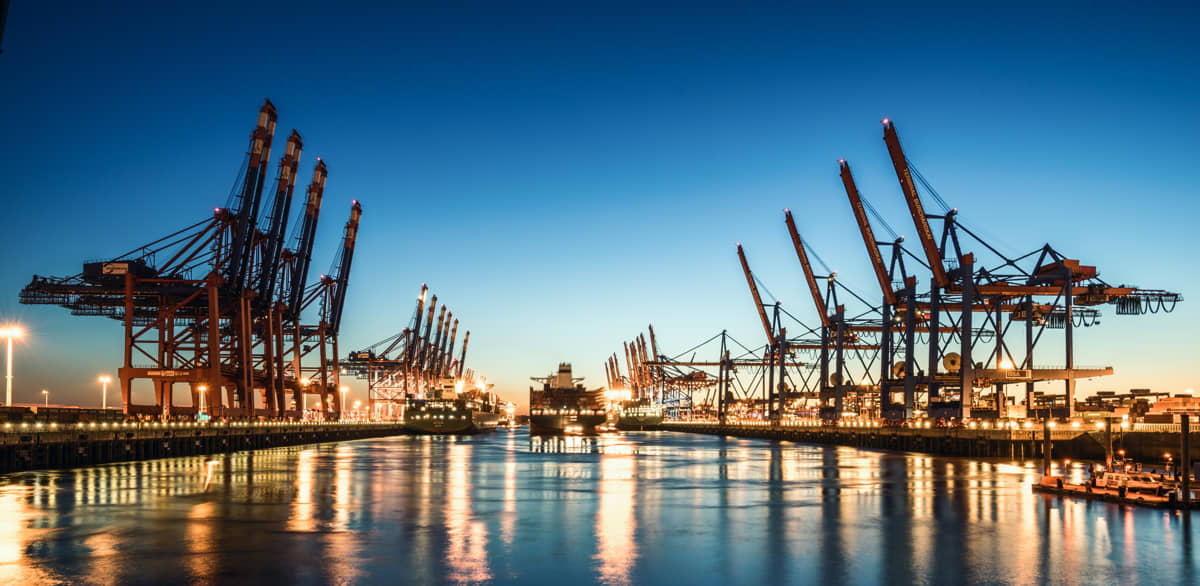 Sampada Kumar Dash is conducting research on the impact of trade barriers on small and medium-sized enterprises in developing economies during the COVID-19 pandemic.
He is particularly interested in the effects of non-tariff measures (NTMs), policy instruments that governments have increasingly turned towards to protect public health and the environment.
Common examples include safety and sanitary standards for food and medical products.
But NTMs can also make import and export procedures more cumbersome and costly, and have become a key concern for academics and policymakers worried about the measures' impacts on trade.
Mr. Dash recently completed an UNCTAD online course on NTMs and COVID-19 that has proven useful for his research.
Particularly helpful, says the New Delhi-based academic, was the course's explanation of UNCTAD's classification of NTMs, "especially the technical trade measures affecting the pharmaceutical industry."
These include product registration or approval requirements, licensing for the protection of public health, storage conditions for medicines and export price-control measures.
As governments and the drug industry race to develop new treatments for the pandemic, Mr. Dash expects such measures to become a primary concern for policymakers worldwide.
"Since most of the regulated foreign markets have product registration as a requirement, it's interesting to see how the governments are going to deal with such challenges," he says.
Mr. Dash used the course material for an article on NTMs in the pharmaceutical industry that is currently being reviewed by peers.
He says the information has also been useful for his master's dissertation on the role of the World Trade Organization and new export restrictions in responding to the COVID-19 crisis, which he is writing as part of his studies at the Graduate Institute in Geneva, Switzerland.
Just one of 120
Mr. Dash is just one of 120 researchers, policymakers, importers and exporters from across the globe who completed the UNCTAD course last year.
Another is Camille Van der Vorst, a PhD researcher at the Leuven Centre for Global Governance Studies in Belgium who is studying the economic impact of preferential trade agreements and NTMs.
"I feel that this course helped me better understand NTMs in general," Ms. Van der Vorst says, adding that the knowledge gained will help expand her research beyond a focus on trade barriers between Europe and Japan.
The Belgian researcher also found useful the course module on UNCTAD's TRAINS database on NTMs.
"I also conduct research using Computable General Equilibrium models, in which the modelling of NTMs is still not as straightforward as that of tariffs," she said. "The TRAINS database is often used for modelling NTMs, and therefore it was really nice to learn more about it."
Beyond academics
Government officials are also using the training to help design measures that protect public interest without creating unnecessary obstacles to trade.
Antonio Bamboche, an official with Seychelle's ministry of finance, trade, investment and economic planning, says the course information about technical barriers and sanitary measures is particularly relevant for his country, an archipelago just off the coast of east Africa.
"Seychelles is a champion in protecting the environment, and this information will help the government put in place policies which will protect the environment but not affect traders," he says.
Also from an island nation, Janelle Teemal of Trinidad and Tobago's standards bureau said the training would greatly support the work of a newly formed national committee on NTMs.
Over the past 6 years, UNCTAD has delivered seven trainings on NTMs, helping more than 470 policymakers, researchers, and trade negotiators and practitioners better understand these complex policy tools and their importance for the UN's Sustainable Development Goals and other public policy objectives.
More information can be found at UNCTAD's NTM Hub.