04 November 2022
New agreements will bolster joint efforts towards economic integration, sustainable trade and inclusive development in the region.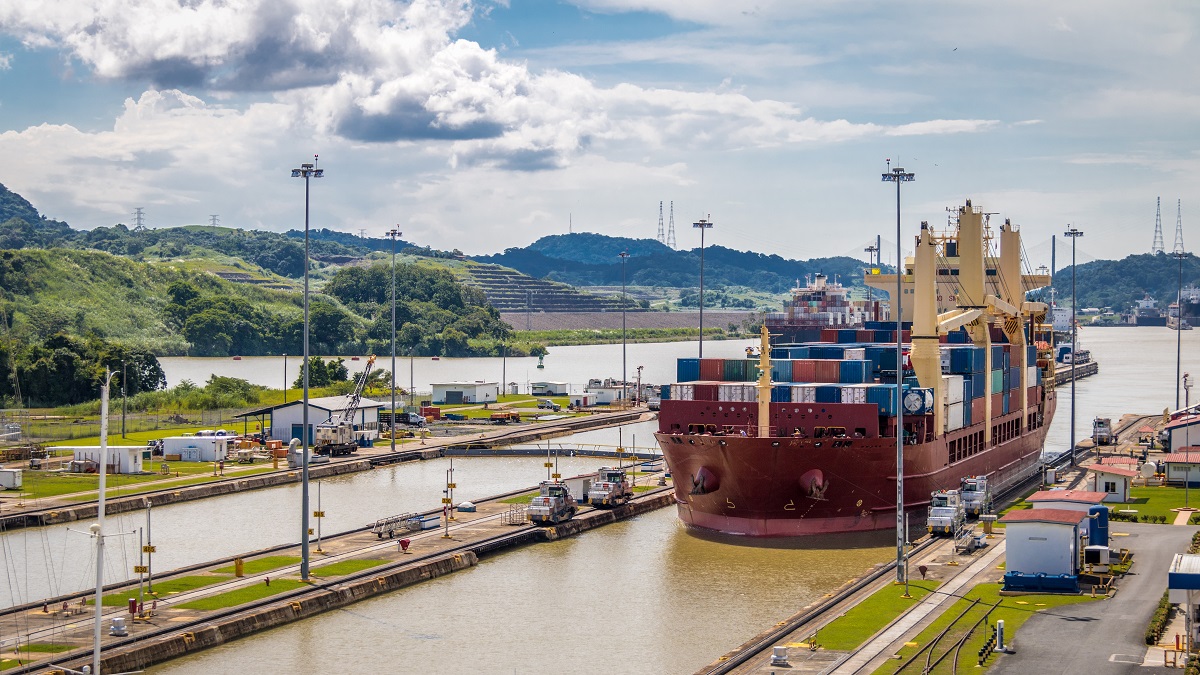 © Shutterstock/Diego Grandi | A cargo ship passes through the Panama Canal in Central America.
UNCTAD is forging stronger partnerships with multilateral organizations in Latin America and the Caribbean, a highly biodiverse region with vast potential to enhance its role in global value chains.
It signed a memorandum of understanding with the Inter-American Institute for Cooperation on Agriculture (IICA) on 2 November. Headquartered in San José, Costa Rica, IICA supports 24 member countries in Latin America and the Caribbean to boost the agriculture sector and rural well-being.
UNCTAD also inked an agreement with the Secretariat for Central American Economic Integration, widely known by its Spanish acronym SIECA, on 31 October, updating the two organizations' previous agreement from 2014.
Shared purpose
"UNCTAD and IICA share many things," said UNCTAD Secretary-General Rebeca Grynspan before signing the agreement with IICA Director General Manuel Otero.
"We believe deeply in sustainable development, food resilience and the fight against climate change. This agreement is an example of the things we share and a tool to deepen them."
To achieve these goals, the two entities will cooperate on UNCTAD's BioTrade Initiative and help countries improve regulation to promote trade in biodiversity products.
They will exchange knowledge and experiences through joint events and research, as well as leverage UNCTAD's trade and biodiversity statistical tool.
The agreement also focuses on protecting consumers and ensuring product safety in the region's agrifood markets.
To better inform policymaking, both organizations will work together to collect ​​trade data on agricultural products, including non-tariff measures.
Mr. Otero said: "This memorandum of understanding aims to facilitate and strengthen the collaboration between IICA and UNCTAD to promote international and regional agricultural trade and foster inclusive and sustainable development in the region."
Partnership renewal
The new cooperation agreement between UNCTAD and SIECA will cover broader areas of work, renewing a long partnership.
"We hope this continued alliance will benefit UNCTAD and SIECA, and improve the well-being of more than 50 million Central Americans, contributing to a region of peace, freedom, democracy and development," SIECA Secretary-General Francisco A. Lima Mena said.
Trade in services is a key plank of the agreement, following the two organizations' recent collaboration on SIECA's flagship report on the current state of economic integration in Central America.
In 2021, services accounted for 31% of exports by SIECA countries, outperforming Europe's average of 25%.
"Services are crucial for connecting links between industries that facilitate development, diversification and productivity," Secretary-General Grynspan said. "In a word, services add value."
But knowledge-intensive industries – such as information technology, banking and legal services – represent only 38% of service trade across SIECA countries. The region also needs to bridge gaps in digital, legal and financial infrastructure.
Thanks to the agreement, UNCTAD will work through its technical cooperation programmes and services policy reviews to continue facilitating knowledge-intensive services in Central America.
Other areas of collaboration covered by the agreement are foreign direct investment, trade facilitation and competition law and policy.