07 October 2021
The world needs equitable access to COVID-19 vaccines so positive economic conditions can return to all countries and ensure well-functioning global value chains.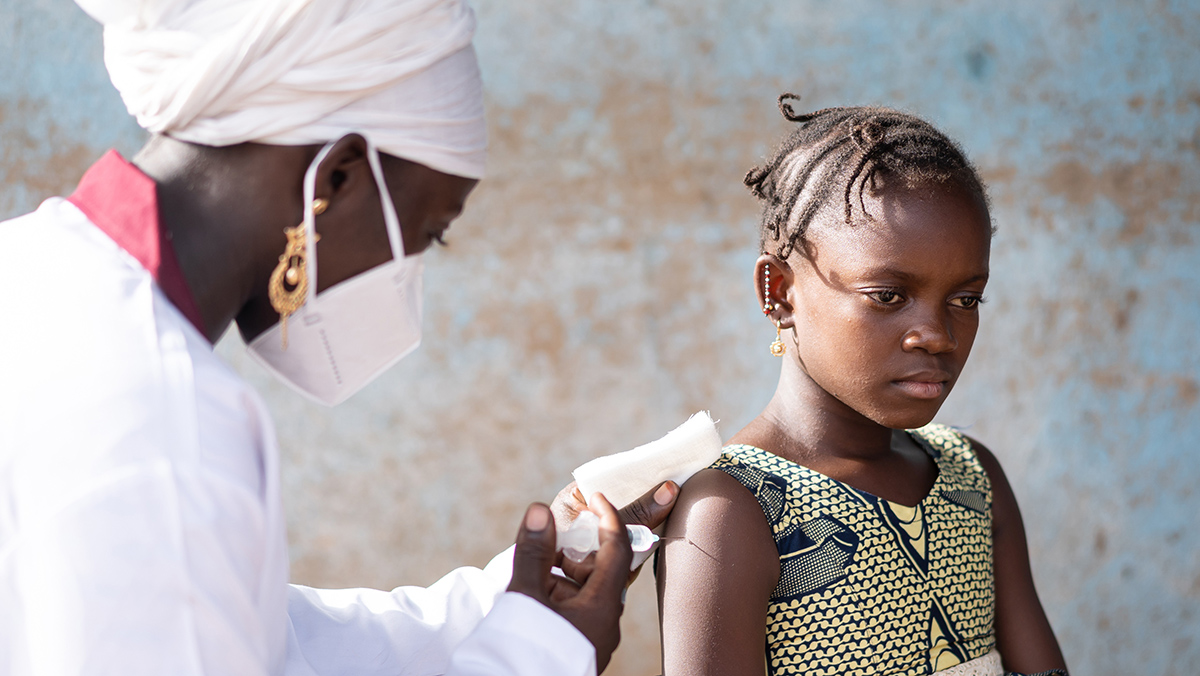 Vaccine inequity dogs the international recovery. © Riccardo Niels Mayer
The COVID-19 pandemic will continue to undermine global and regional supply chains – and the world's economy – unless vaccine access is boosted in developing countries given that production systems are interconnected.
This was the message from various speakers at UNCTAD's 15th quadrennial conference (UNCTAD15) on 6 October, during the second ministerial round-table discussion on reshaping global and regional value chains.
They said care needs to be taken to ensure the substantial COVID-19 recovery programmes adopted by many governments and the resilience strategies of the private sector generate sustainable and inclusive growth that benefits all countries, particularly the most vulnerable.
Fragility concerns remain
The pandemic led to the reconfiguration of global value chains in favour of recovery and resilience. This will have profound implications for inclusive and sustainable growth.
"But concerns about the fragility of global value chains remain," said UNCTAD Secretary-General Rebeca Grynspan.
She said the pandemic exposed the faults of modern global value like never before, uncovering failings in the international supply chains of health-care equipment and medicines.
Ms. Grynspan said reshoring/and-or/near-shoring – implying a move toward some form of economic de-globalization – remained a major threat, and it was unclear whether reshored global value chains were more resilient.
To meet challenges ahead, Ms. Grynspan said "future trajectories of international production need to be supported by an open and inclusive global economic environment, with resilient and well-functioning global value chains."
Global economy stands to lose $9.2 trillion
International Chamber of Commerce's secretary-general, John Denton, warned that the global economy stood to lose as much as $9.2 trillion, with developed countries shouldering half the cost, if governments failed to ensure developing countries' access to COVID-19 vaccines.
On the fragility of value chains, Mr. Denton sounded a positive note, lauding the agility and robustness of businesses in the wake of the pandemic.
He warned that nationalism and protectionism were counterproductive to the efficient functioning of international production networks. "Reshoring is impractical and doesn't make business sense," he said.
Weak link in the chain
Uganda's minister of state for industry, David Bahati, said the lack of access to COVID-19 vaccines in Africa was a weak link in the global production value chains. He said value chains couldn't be strengthened without sufficient vaccines for recovery from COVID-19.
"As we build regional and global value chains while pursuing prosperity for all, let us work to ensure strength across all links of the chain and to pursue equity in development," he said.
Mr. Bahati also outlined his country's quest for industrialization and export-oriented growth through value addition agro-processing, mineral beneficiation, selected heavy and light manufacturing, all of which depends on post-pandemic recovery.
He called for the promotion of industrialization in Africa to increase the continent's participation in global value chains. "We must build strong regional and global value chains that do not leave anyone behind," Mr. Bahati said.
Germany to donate 100 million doses
Germany's parliamentary state secretary in the Federal Ministry for Economic Affairs and Energy, Elisabeth Winkelmeier-Becker, announced that her country would provide 100 million doses of vaccine to poorer countries.
"If the recovery is to be more equal, it will be important to substantially improve the supply of vaccines to poorer countries," she said.
Ms. Winkelmeier-Becker also underscored the need to better integrate developing countries into the global economy, as they need the private sector's inward investment on their path to attaining development targets.
She noted the role of global value chains in permitting developing countries to use the industrial base of developed economies – without having to build entire value chains themselves.
"Governments can boost the resilience of the existing value chains by providing a suitable and stable environment that allows companies to plan ahead," she said.
Watch the UNCTAD15 Ministerial Roundtable II