10 November 2023
Secretary-General Rebeca Grynspan met China's Vice Premier He Lifeng and highlighted the country's role in promoting a more inclusive and sustainable future for all.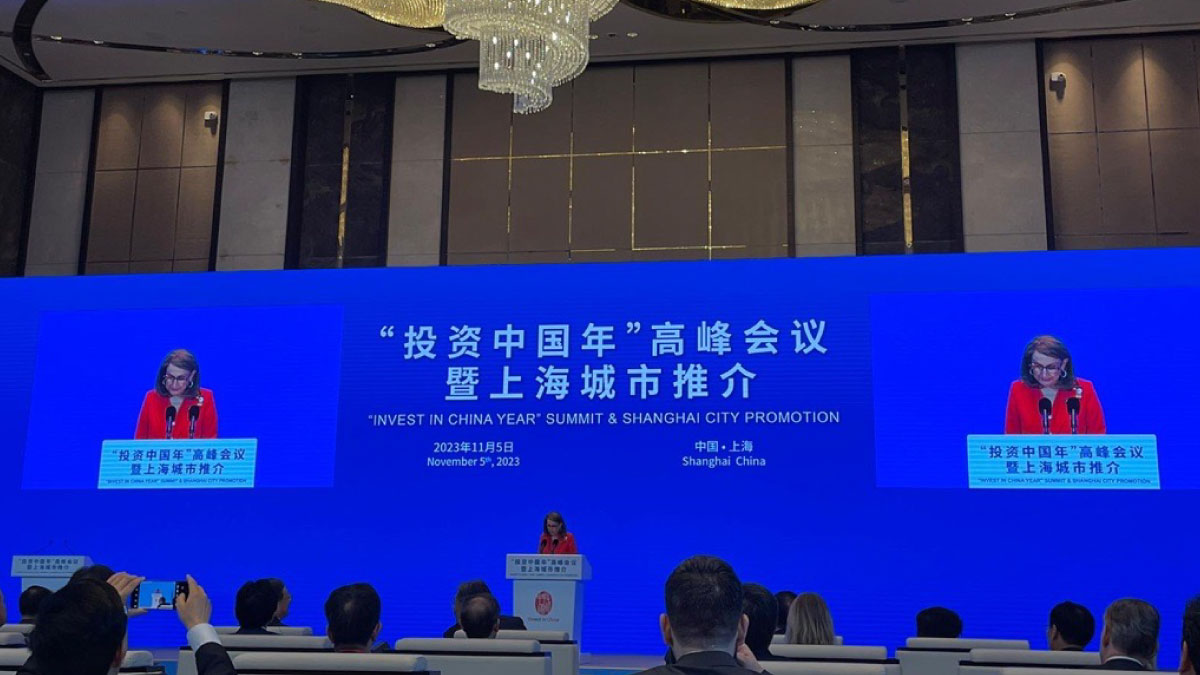 © UNCTAD| Secretary-General Rebeca Grynspan on 5 November spoke at the 6th China International Import Expo hosted in Shanghai.
The world must double down its efforts to safeguard the development prospects of the developing countries amid cascading economic shocks, geopolitical tensions, climate change and unbearable debt burdens. Healthy competition and deeper cooperation are the way to go.
That was the call from UNCTAD Secretary-General Rebeca Grynspan while addressing the opening of the 6th China International Import Expo (CIIE) in Shanghai on 5 November.
"China knows what it is to act – at scale, with speed, and with purpose. We must be inspired by this energy," Ms. Grynspan told world leaders in attendance.
"The CIIE shows China's commitment to balancing trade relations with other countries."
How China's economy matters globally
Despite global uncertainty, China received $200 billion in foreign direct investment in 2022, while investing $163 billion outward especially in developing nations.
The UNCTAD chief also spotlighted China's green transition, with its vast potential in electric vehicles, batteries and renewable energy.
As the country rapidly shifts to a service-based economy, sectors such as information technology, digital technology and finance have emerged as powerful engines of growth, with the potential to reshape the economic landscape.
Key highlights of official visit to China
On the sidelines of CIIE, the UNCTAD chief met with China's Vice Premier He Lifeng.
The two leaders discussed the current international economic and trade situation, as well as strengthening cooperation between UNCTAD and China.
Before heading to Shanghai, Secretary-General Grynspan met with Minister of Commerce Wang Wentao in Beijing, as well as Ren Hongbin, chairman of the China Council for the Promotion of International Trade, and Luo Zhaohui, chairman of the China International Development Cooperation Agency.
While there, she also met with the UN resident coordinator and some members of the country team in China and spoke to faculty and students at the University of International Business and Economics on pressing issues facing global trade, investment and development.