30 June 2021
Five key messages from UNCTAD Special Adviser for the Blue Economy Dona Bertarelli on why the ocean needs protection more than ever, so it can continue to offer food and livelihoods to 3 billion people.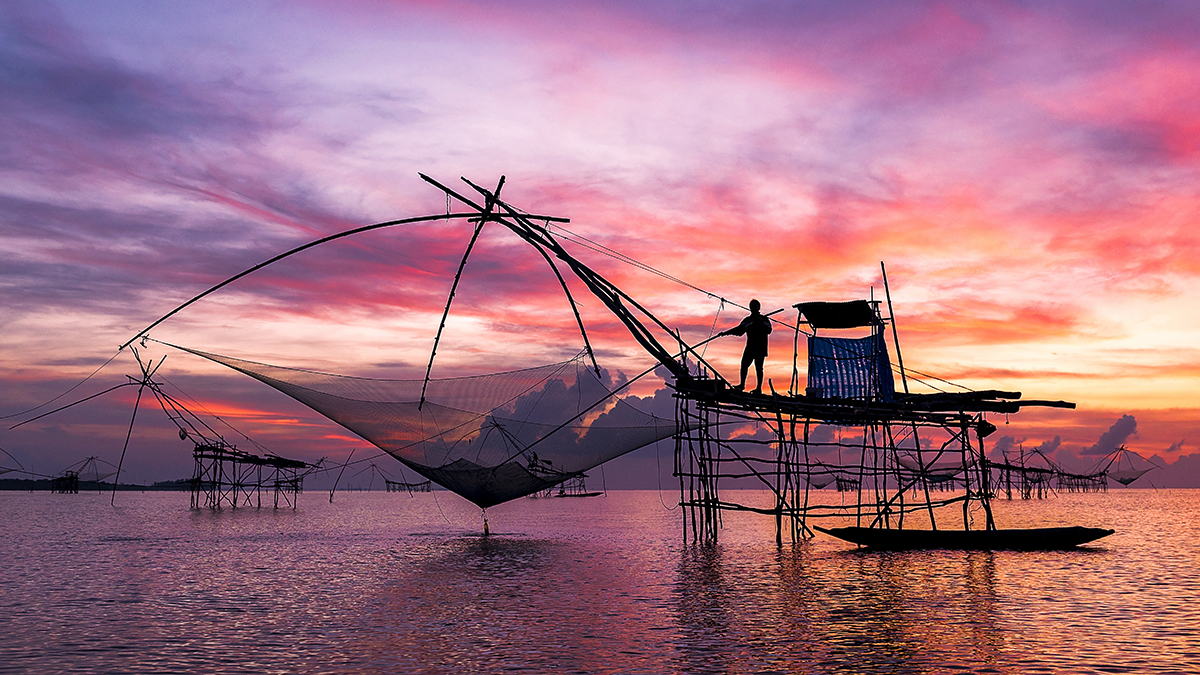 This year's World Oceans Day on 8 June looked at the role of oceans in the lives and livelihoods of all. This viewpoint is critical as the world seeks sustainable, regenerative ways for people to live and work with the ocean and develop a healthier relationship with our blue planet.
To acknowledge the significance of the ocean to the 3 billion people that depend on it for their food and livelihoods, UNCTAD Special Adviser for the Blue Economy, Dona Bertarelli, spoke at a series of events during the month-long ocean celebrations.
She moderated a panel as part of the UN President of the General Assembly's high-level thematic debate on the ocean and Sustainable Development Goal 14: Life Below Water on 1 June.
On June 8, she delivered a message at the UN's online event on World Oceans Day. She also gave the keynote message at the 2030 Digital Fasttrack Studios event on 22 June, on how better data could contribute to making peace with nature.
The events were bolstered by the start this year of the United Nations Decade of Ocean Science for Sustainable Development, from 2021 to 2030.
Throughout her engagements in June, Ms. Bertarelli emphasized that it's critical to pull off the great balancing act between production and protection of our oceans. Here are her five takeaways on what is needed to help our oceans and humanity.
1. Protection is the answer to more sustainable production
Ms. Bertarelli emphasized the importance of the mission to protect 30% of the ocean by 2030, known as the 30x30 campaign, and to sustainably manage the remaining 70%, including the high seas.
But she acknowledged that the challenges to achieving this goal are significant. "Challenges like climate change and its huge impact on ocean life," she said.
Other threats facing the ocean include pollution by plastic, toxic substances and waste, overfishing and extraction, the devastation of traditional ocean-dependent livelihoods, and the injustices and inequalities at the meeting tables of ocean production.
"Overfishing and illegal fishing must stop. The first step is to end harmful fisheries subsidies, which are depleting fish stocks," Ms. Bertarelli said.
She also underlined the need to address inequality and human rights issues in fisheries, and to ensure that indigenous peoples, artisanal fishers, and women are fully participating in the ocean governance.
2. Small island developing states are 'great ocean states' that need support
Ms. Bertarelli described small island developing states as "great ocean states", saying "to protect the iconic natural environments of these great ocean states, we need to protect their people and their livelihoods."
She said these states need support and investments to diversify their economic activities towards a sustainable and regenerative economy, value their natural capital when it's alive, and realize their full potential.
3. We need to listen to what the science is saying
2021 marks the start of the United Nations Decade of Ocean Science for Sustainable around the theme: "The science we need for the ocean we want."
It will provide a common framework to ensure that ocean science can fully support countries' actions to sustainably manage the oceans and to achieve the 2030 Agenda for Sustainable Development.
"As we start the UN Ocean Decade, we need to unlearn a lack of care towards the ocean. One key is increasing education. Another is sharing data and research openly as the base for science that can inform policy and achieve greater benefits for the ocean and for society," Ms. Bertarelli said.
She noted that good data, science, accessible technologies and artificial intelligence can enhance analysis and understanding, and lead to better decision-making, better governance, and better outcomes for our blue planet.
As a sailor, she had witnessed the declining health of the ocean. "As a philanthropist, I know how important it is for governments, the private sector and local communities to work together and invest in science-based decision-making and technologies that can transform ocean protection and empower people to make peace with the ocean," she said.
4. Use upcoming multilateral moments to commit to the ocean
Ms. Bertarelli pointed to several upcoming events, at which the blue economy should take centre stage. These include UNCTAD's quadrennial conference (UNCTAD15) in October, the World Trade Organization's 12th ministerial conference in November, the World Biodiversity Summit in October and November, alongside the 26th UN Climate Change Conference in Glasgow.
"We need to work at all policy levels, at the level of UN agencies and between governments, to achieve the healthy ocean we need - for a sustainable future for all," she said. Watch Ms. Bertarelli's high-level event panel here.
5. Nature must be at the centre of all planning
"Today humanity is out of balance with nature – in conflict with our fellow species, with our climate, and with our ocean," Ms. Bertarelli said. "This must change."
She said achieving a sustainable and regenerative blue economy requires changes at various levels. "We need to change how we value the ocean's biodiversity while still alive, how we trade, our patterns of consumption and production, as well as our food and transport systems."
Ms. Bertarelli said: "When the ocean thrives, so does humanity."
On 1 June, Ms. Bertarelli also celebrated one year in her position as special adviser.