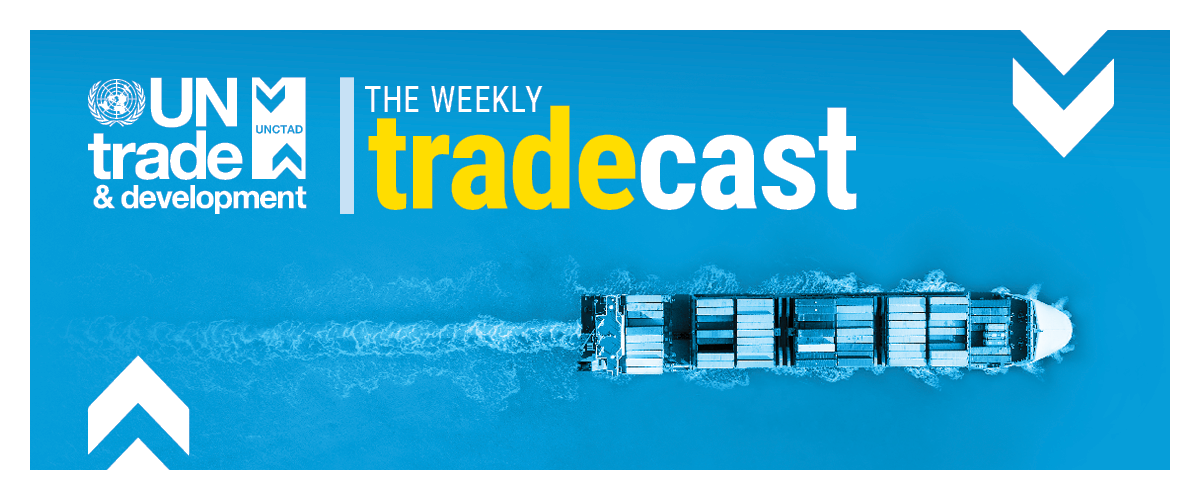 08.
Blue Deal: Charting a new ocean economy
This episode of The Weekly Tradecast explores how blue diplomacy can help protect our ocean with David Vivas, an UNCTAD legal officer working on trade and environmental issues.
The ocean and its ability to sustain life are in grave danger due to human activities, such as pollution and overfishing.
This year's United Nations Ocean Conference held in Lisbon worked to chart a course for a Blue Deal to safeguard the economic and environmental sustainability of the seas.
As Mr. Vivas says, with at least 3 billion people depending on marine resources for their livelihoods, it's crucial that we create a sustainable and resilient ocean economy that benefits us all.