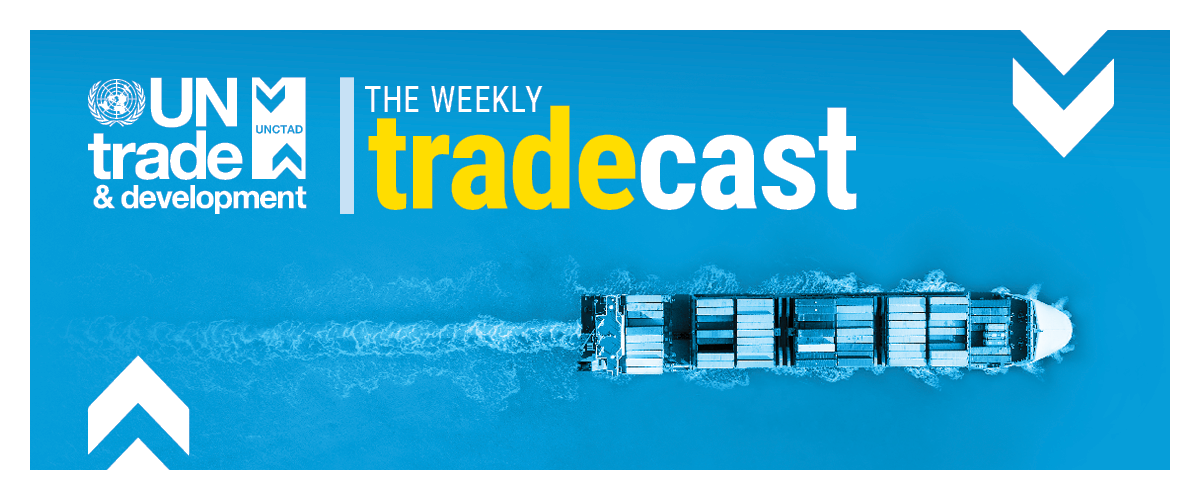 43.
Jobs in jeopardy? What a recession means for workers
As many countries celebrate International Workers Day on Monday, this episode of The Weekly Tradecast looks at jobs and work with UNCTAD economist Jeronim Capaldo.
With inflation and interest rates high, the risk of a global recession still looms, threatening development.
In a recession, workers are often let go as sales drop and companies face pressure to meet margins and repay debts. The impact can depend on things like location, age and skills but there are still wide disparities in opportunities to find work.
In developing countries, billions of people work in informal jobs with no safety nets. For them and their families, the impact can be life-threatening.
What do tougher times really mean for the future of our jobs?
Listen in to Jeronim Capaldo to find out what kind of support workers need and where they can find a bright spot.