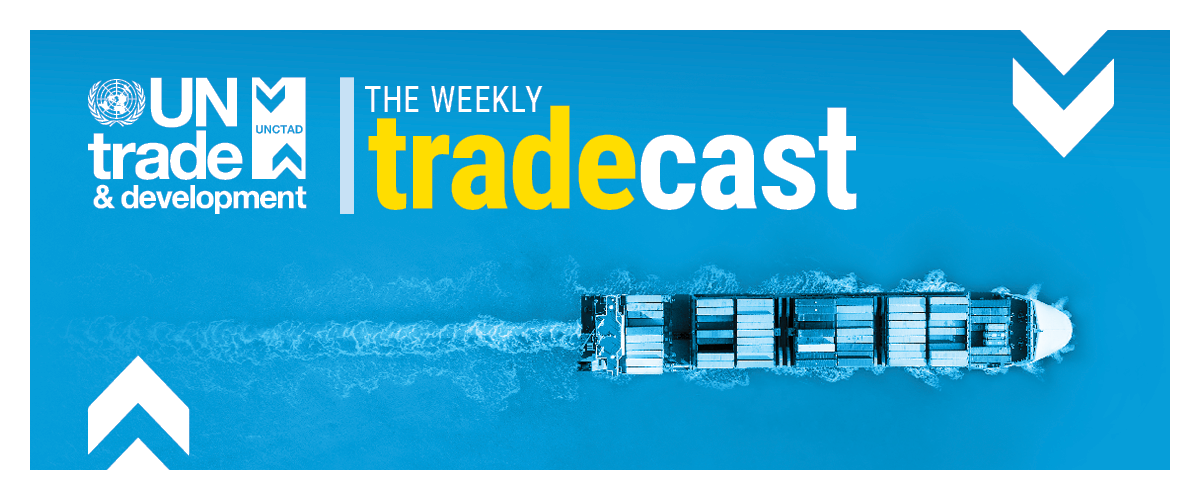 48.
Pollution solution: How plastic substitutes can help economies and the planet
As the UN prepares to mark World Environment Day, this episode of The Weekly Tradecast talks about replacing plastic with natural materials with David Vivas, an UNCTAD legal officer working on trade and environmental issues.
In 2021, the global trade in plastics was around 369 million tonnes. That's enough to fill 18 million trucks, creating a traffic jam encircling the Earth 13 times.
Less than 10% of all plastic produced has been recycled. The rest ends up in landfills and oceans, taking years and decades to break down.
But many natural materials – like bamboo, sand and algae – could be used to make eco-friendly versions of the straws, bags, bottles and wrappers we use and discard every day.
Listen in to UNCTAD's David Vivas to find out how the shift to plastic substitutes goes beyond helping the planet by offering economic opportunities, especially for developing countries.