In the wake of increasing migrant and refugee flows, entrepreneurship is increasingly viewed as an effective approach to overcoming some of the challenges of economic access and social inclusion.
Migrant and refugee entrepreneurship offers significant opportunities for both destination and origin countries, in terms of the potential for economic growth, but also for promoting safe, regular and orderly migration and changing societal perceptions around immigrants and refugees, respecting their different status and modalities of economic access.
Despite the challenges, efforts to support entrepreneurial activity by (and for) refugees and migrants are making meaningful contributions to the wellbeing of refugees and migrants, as well as having broader positive social impacts. Supporting migrant and refugee entrepreneurship therefore has the potential to deliver shared benefits for both foreign-born and native-born populations.
Objective
The overall objective of the project is to strengthen the capacities of governments to support the long-term social and economic inclusion of refugees and migrants and enhance their positive economic and development impact on host countries.
To achieve such purposes, countries have been selected based on governments' requests for UNCTAD technical assistance to promote entrepreneurship development in their countries and deal with issues related to vulnerable groups.
Three countries have been selected from three different geographical regions (East Africa, the Andean region and the Middle East) with a view of maximizing the impact of the project in terms of geographical coverage. Additional activities are envisaged in neighboring countries for bilateral actions and at the respective regional level.
Project Outline
Phase 1: The endorsement of the Policy Guide on Entrepreneurship and Migration at the International Level
Phase 2: Development and Implementation of action plans and capacity building workshops in beneficiary countries
Phase 3: The regional collaboration and experience sharing of the lessons at bilateral level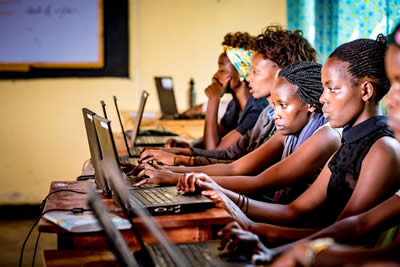 Project Code
1819AV
---

Partners
IOM, UNHCR, ESCWA, ECLAC and ECA
---

Donors
UN Development Account (11th Tranche)
---

Beneficiaries
Ecuador, Jordan, Peru, Rwanda, Uganda
---

Duration
2018-2021
---

Budget
$ 650,000
---