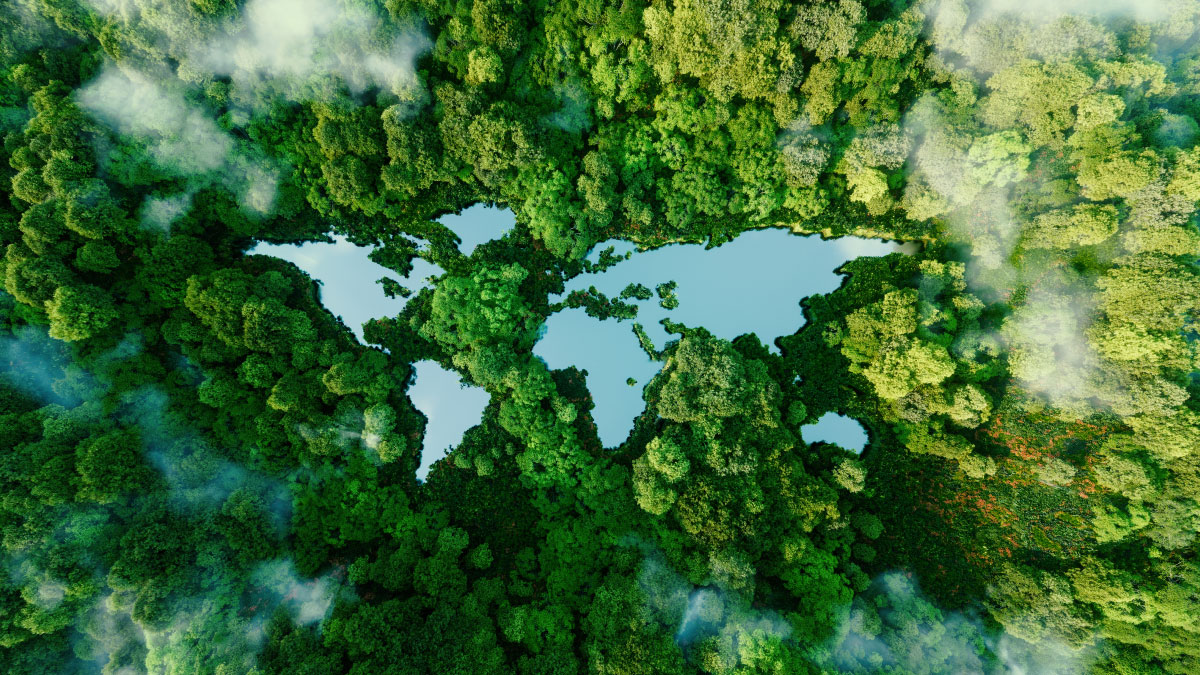 09 December 2021
12:00 - 15:00 hrs. CET
Online
The biannual BioTrade Congress brings together BioTrade partners as well as specialists and experts on various issues surrounding trade and biodiversity. The congress will explore the linkages of sustainable trade in enhancing nature's contribution to people and contribute to ongoing processes such as the post-2020 global biodiversity framework, the SDGs and UNCTAD's Bridgetown Covenant.
We are undoubtedly in times of urgency in which steering for environmental sustainability is of crucial importance. The current biodiversity crisis means that nearly one million species are now threatened with extinction and a stark transformational change is required. Biodiversity supports the livelihoods of nearly half of the human population and provides products and services that contribute to human wellbeing and their economic activities.
The Intergovernmental Science-Policy Platform on Biodiversity and Ecosystem Services (IPBES) identified trade as one of the indirect drivers of biodiversity loss. The overdrive of business activities, proliferation of illegal/illicit wildlife trade and unsustainable consumer demand have resulted in the degradation of nature and ecosystems and is ultimately putting biodiversity and human life at risk.
Trade, however, is an indispensable component of national economies involving businesses, societies, and biodiversity. When trade is done sustainably, traceably and legally it can be a positive incentive for the conservation and sustainable use of biodiversity and promote benefit sharing among all actors in the chain. Close to half of the world's gross domestic product (GDP) is moderately or highly dependent on biodiversity, ecosystems and their services. The World Economic Forum reports that implementing actions for a green and nature-positive recovery could generate 395 million jobs and U$10.1 trillion in annual business value by 2030.
Objective
The 6th BioTrade Congress will address how trade contributes and impacts nature's contribution to people. It will aim at proposing policy recommendations and business and civil society actions in seizing trade and biodiversity opportunities while enhancing nature's contribution to people. Such actions will contribute to reducing biodiversity loss and building resilient livelihoods and economies. The outcome of this congress will support the implementation of UNCTAD's Bridgetown Covenant and will provide not only practical experiences and tools to be more biodiversity-friendly, but also inputs to policy frameworks, such as the post-2020 global biodiversity framework as well as the SDGs.
The congress will be conducted virtually in an interactive format with panel discussions as well as parallel sessions. The parallel sessions are organized by BioTrade partners and will address the challenges and opportunities in tackling our socio-environmental challenges through trade that conserves, restores and enhances nature's contribution to people.
UNCTAD, the State Secretariat for Economic Affairs SECO (Switzerland), the Department of Forestry, Fisheries and the Environment (South Africa), the Secretariat of the Convention on Biological Diversity (CBD), the development bank of Latin America (CAF), Helvetas Swiss Intercooperation and the Union for Ethical BioTrade (UEBT) are co-organizing the 6th BioTrade Congress: Trade and biodiversity for a positive future under the Global BioTrade programme: Linking trade, biodiversity and sustainable development.
This programme was launched by UNCTAD in 2018 with the support of SECO.
There is some issue in accessing document path, Please contact to Site Admin
Michiel Hendriksz, FarmStrong Foundation, and member of the Swiss Platform for Sustainable Cocoa – Peter Schmidt, Helvetas Swiss lntercooperation – Harol Gutierrez, CITES Flora Specialist, Ministry of Environment of Peru
10 Jan 2022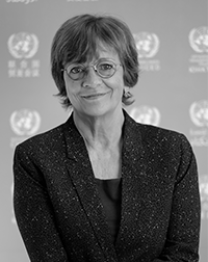 United Nations Conference on Trade and Development (UNCTAD)


Ms. Isabelle Durant, of Belgium, is Deputy Secretary-General of UNCTAD. From February to 12 September 2021, she headed the organization as Acting Secretary-General before the appointment of a new UNCTAD Secretary-General on 13 September 2021. Prior to holding this position, she served the organization for over three years as UNCTAD's Deputy Secretary-General.
Ms. Durant had a distinguished career in Belgian and European politics. She held the offices of Deputy Prime Minister, Minister of Transport and Energy and Senator in the Belgian Government. She also served as Vice-President of the European Parliament and Presidency of the European Union Council of Ministers of Transport.
Ms. Durant has a wealth of experience collaborating with civil society and the private sector as well, notably as the Vice-President responsible for relations between the European Parliament and civil society. Finally, Ms. Durant has held posts as a senior consultant on the empowerment of women in local government for the UNDP and as a member of Parliament of the Brussels-Capital Region in Belgium.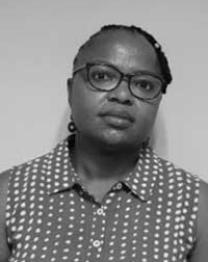 Biodiversity and Conservation, Department of Forestry, Fisheries and the Environment, South Africa


She has over 25 years environmental management experience in the public service from national, provincial to local government where she held various senior management positions. Since 1 December 2021, she assumed position of Deputy Director General for Biodiversity and Conservation in the Department of Forestry, Fisheries and Environment (DFFE) after having served in the same department as the National Project Manager for the Biodiversity Finance Initiative (BIOFIN). In her career, she has led environmental legislative review, policy development and facilitation and project implementation to improve the quality of the environment, especially in biodiversity and ecosystem restoration. She is a graduate in the fields of natural sciences and engineering management and has interest in the intersection of nature, livelihoods and financing biodiversity.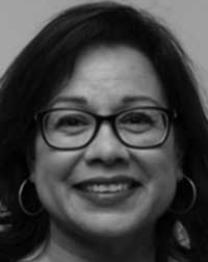 Convention on International Trade in Endangered Species of Wild Fauna and Flora (CITES)


Ivonne Higuero is an environmental economist with a career spanning 29 years in international organizations focusing on sustainable development. She is passionate about demonstrating the economic value of biodiversity to spur investment in nature. During her 27 years with the United Nations, Ms. Higuero has managed and provided oversight to the implementation of programmes related to sustainable development and provided secretariat services to intergovernmental bodies, particularly in the field of environment and biological diversity. With the adoption of Agenda 2030 and the Sustainable Development Goals, she has been responsible for ensuring the alignment of a variety of UN programmes to support countries in meeting their international commitments, including through cross-sectoral cooperation. Ms. Higuero has experience working with UN Member States at the global, regional and national levels, and engaging with civil society and private sector stakeholders.
The Secretary-General is a national of Panama and holds a Bachelor of Science degree in Biology from the University of Missouri and a master's degree of Environmental Management in Natural Resource Economics and Policy from Duke University.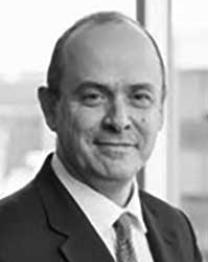 Finance for Biodiversity initiative


Dr Zadek is Chair of Finance for Biodiversity (F4B) and Advisor to the Taskforce on Nature-related Financial Disclosures (TNFD). He led the UN Secretary General's Task Force on Digital Financing of the SDGs, was Finance Advisor in the Executive Office of the UN Secretary General, and led the G20 green finance secretariat under the Chinese, German and Argentinian Presidencies. He was on the International Advisory Board of Generation Investment Management, had advisory roles at the World Economic Forum, was CEO of AccountAbility, Visiting Professor at the Singapore Management University, and senior fellow at Tsinghua School of Economics and Management and Harvard`s Kennedy School of Government. He has advised corporations, governments and multi stakeholder initiatives, and published extensively, including the award-winning book, The Civil Corporation.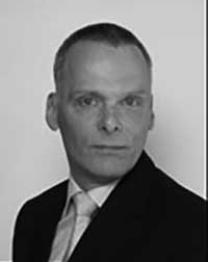 Acting Director, Science, Society and Sustainable Futures Division
Secretariat of the Convention on Biological Diversity


Dr. Markus Lehmann is an economist by training and is currently the acting Director of the Scientific, Society and Sustainable Futures Division of the Secretariat of the Convention on Biological Diversity, being responsible for work programmes on biodiversity mainstreaming, finance and resource mobilization, business engagement and agriculture. Amongst his past accomplishments, he was part of the core team preparing the report for national and international policymakers under the global initiative on The Economics of Ecosystems and Biodiversity (TEEB), and was the coordinating lead author of chapter 6 of this report, on subsidy reform. Prior to joining the United Nations, he held various research and teaching positions in economics in Germany, including with Free University Berlin, the Max Planck Institute for Research on Collective Goods, and the German Institute for International and Security Affairs. He published extensively on various aspects of environmental and resource economics. He holds a doctorate in economics (Dr. rer. pol.) from Free University Berlin, Germany.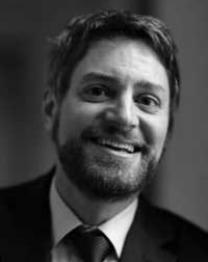 Deputy Head of Trade Promotion
State Secretariat for Economic Affairs SECO, Switzerland


Martin Peter is the Deputy Head of Trade Promotion at the Swiss State Secretariat for Economic Affairs SECO. Previously, he held various positions in SECO's development cooperation and bilateral economic relations divisions. Between 2014 and 2019, he was the Director of Swiss Economic Development Cooperation at the Swiss Embassy in Peru. Before joining SECO, Mr. Peter worked on issues related to international trade, labor conditions, vocational training, as well as social conflicts in the private, public as well as in the NGO sectors in Switzerland, Nepal and Peru. He holds a MAS in International Cooperation and Development of the Swiss Federal Institute of Technology in Zurich and a MA in International Relations of the Graduate Institute of International and Development Studies in Geneva, Switzerland.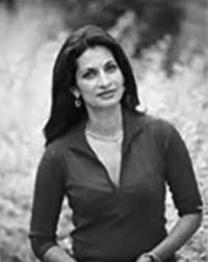 Journalist, BBC World News


Nisha Pillai is an accomplished news presenter who worked with the BBC World News for 25 years. Her areas of expertise span a wide range of subjects including economics, finance, IT and the energy sectors. She is also adept at covering health and social issues and has worked closely with several UN agencies such as UNICEF, UNIDO and UNAIDS. Nisha enjoyed a twenty five-year career at the BBC as a news anchor and investigative reporter. For several years, she was one of the main news anchors at BBC World News and fronted the acclaimed programme, Asia Today. She was awarded the Royal Television Society's Award for best current affairs programme for 'The Max Factor' – her investigation into the late media tycoon Robert Maxwell's sprawling business empire, which was broadcast a month before his death. Nisha was also one of the first regular interviewers on Hard Talk, the BBC's half-hour long interview programme.
Sponsor / funding:
Swiss State Secretariat for Economic Affairs SECO
---


Recordings
of the meeting
Related
Topic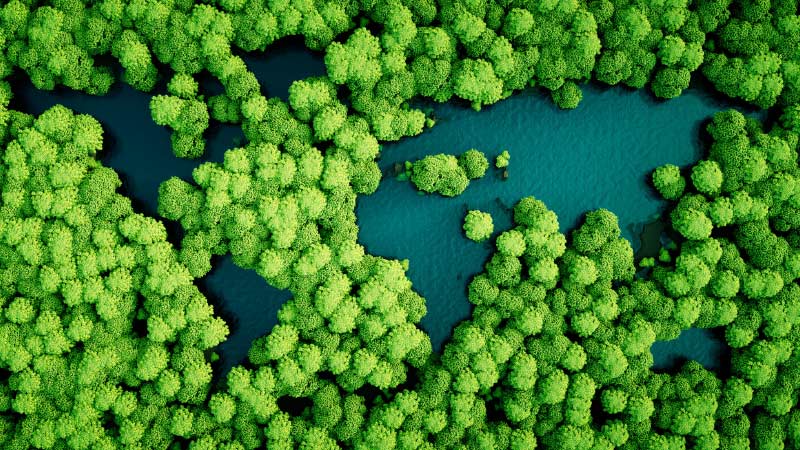 Trade and environment
Programme
Project
Event
Contact
Lorena Jaramillo: biotrade@unctad.org
Lika Sasaki: lika.sasaki@unctad.org
Julian Benda: julian.benda@unctad.org
BioTrade social media: