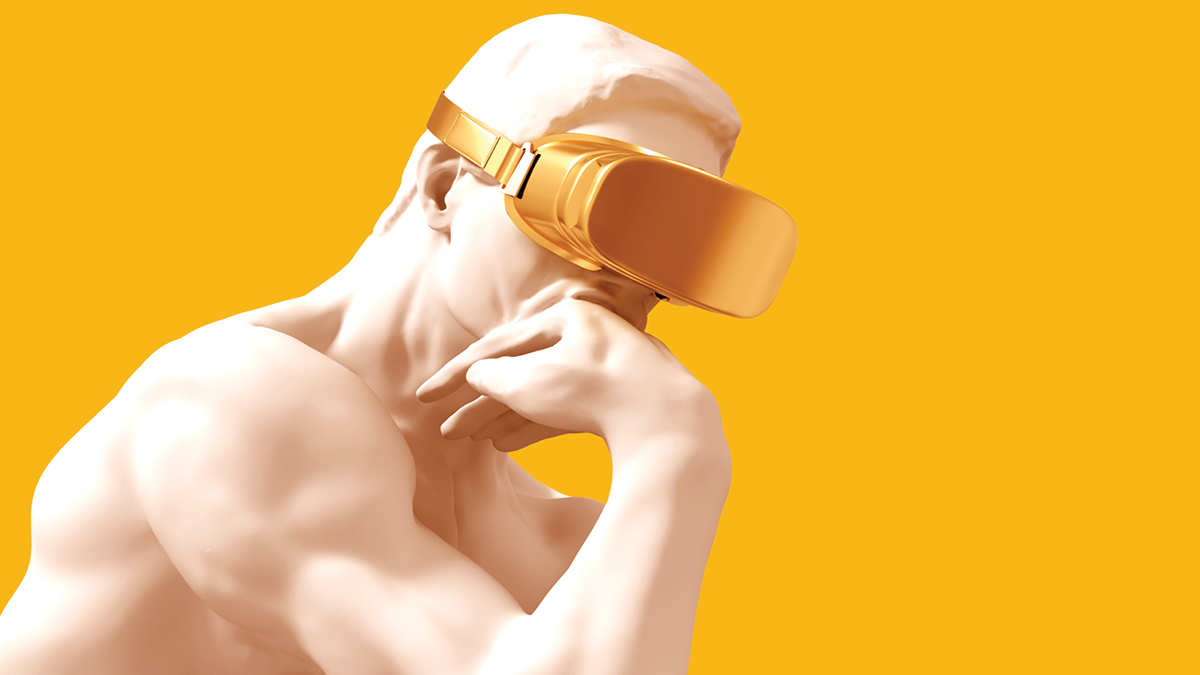 29 September 2021
14:00 - 23:59 hrs. (CEST) / 08:00-19:00 hrs. (AST)
Bridgetown and Virtual Conference Centre
Watch opening address by Mia Amor Mottley
City Hall Programme / Hibiscus Auditorium
Future Academy Programme / Poinsettia Auditorium
Time

Activity

19:30-20:30 (CEST)

13:30-14:30 (AST)

Panel: AI + Educators: The Path Forward?

24:00-01:00 (CEST)

18:00-19:00 (AST)

Panel: Immersive Tech Environments-Models for the Future
Theatre District Programme / Flamboyant Auditorium
Time

Activity

20:30-21:45 (CEST)

14:30-15:45 (AST)

Conversation: Validating Our Own Stories

[Moderated Q&A]
Artists' Alley Programme / Bougainvillea Auditorium
Time

Activity

21:45-23:00 (CEST)

15:45-17:00 (AST)

Panel: NFTs and the Promise of Digital Emancipation

[Moderated Q&A]

23:00-24:00 (CEST)

17:00-18:00 (AST)

Conversation: Crucial Conversations: Small Island, Big Music
Business Unusual Programme / Frangipani Auditorium
Time

Activity

18:00-18:45 (CEST)

12:00-12:45 (AST)

Panel: Fin Tech: Financial Inclusion
There is some issue in accessing document path, Please contact to Site Admin
There is some issue in accessing document path, Please contact to Site Admin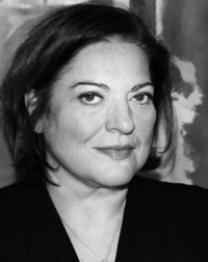 Prof. Maria Koundoura is Professor of Literature and Transnational Culture at Emerson College, Boston, where she is also Special Advisor to the Provost. She is the author of the books The Greek Idea: The Formation of National and Transnational Identities and Transnational Culture, Transnational Identity: The Politics and Ethics of Global Culture Exchange. She has published many articles on aesthetics, ethics, and politics as they intersect and form national and transnational narratives and spaces.
She earned her Ph.D. from Stanford University. Her areas of academic interest span culture, nation, and identity; discourses on modernity; literary studies; postcolonial studies; transnational culture studies; translation; and literary theory.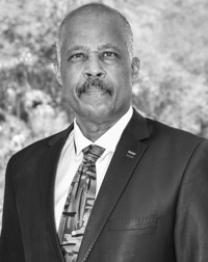 University of the West Indies


Professor Sir Hilary Beckles is is the 8th Vice-Chancellor of The University of the West Indies, where, from 2002 to 2015, he also served as Professor of Economic History, Pro-Vice-Chancellor for Undergraduate Studies, and Principal of the Cave Hill Campus in Barbados.
Sir Hilary a distinguished academic, international thought leader, United Nations committee official, and global public activist for social justice and minority empowerment.
Sir Hilary is President of Universities Caribbean, Chairman of the Caribbean Examinations Council, Chairman of the CARICOM Reparations Commission and Advisor on Sustainable Development to former United Nations Secretary-General Ban Ki-moon.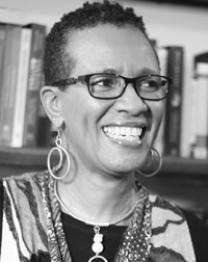 Dr. Annalee C. Babb is co-lead organiser of UNCTAD 15's Creative Industries Trade Digitisation Forum, and she chairs the Digital Transformation and Solutions Committee of the Prime Minister of Barbados' Jobs and Investment Council.
Annalee an international consultant specialising in technology, innovation, investment | export promotion, and the development of small island developing states (SIDS).
She is a member of the CivTech Alliance, a global grouping that shares best practice on the most effective ways to nurture local innovation for the delivery of digital public services and govtech solutions. She is an expert member of the United for Smart Sustainable Cities (U4SSC) Simple Ways to be Smart Initiative of the International Telecommunication Union.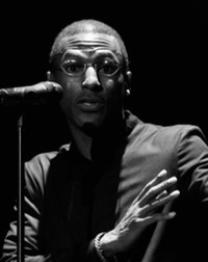 Communications and Personal Development Specialist


Adrian Green is a Communications and Personal Development Specialist focusing on the use of the Arts as development tools. He is a Spoken Word Performer, Actor and Visual Artist.
Green is a two-time Gold Award winner in Barbados' National Festival of the Creative Arts, a recipient of the Prime Minister's Award in the performing arts, a three-time Barbadian Slam Poetry Champion, and two-time winner of the Emancipation Roots Experience Show. He is featured in the 2015 film, "Vigilante – The Crossing" and has taught visual arts at and creative writing at the secondary and tertiary level.
He represented Barbados at Carifesta X in Guyana and has performed for audiences across the globe.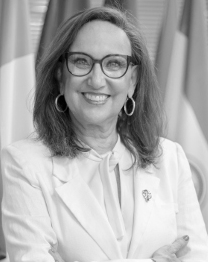 Rebeca Grynspan, of Costa Rica, became UNCTAD's eighth Secretary-General on 13 September 2021 and is the first woman to lead the organization.
Prior to her UNCTAD appointment, she was the Ibero-American secretary-general from 2014 to 2021, also the first woman to head the organization. During her mandate, she has coordinated the 22-member Iberoamerican Conference and led four key summits of Heads of State and Government.
In 2010 she was appointed Under-Secretary-General of the United Nations and Associate Administrator of the United Nations Development Program (UNDP) and prior to that was UNDP Regional Director for Latin America and the Caribbean. 
Prior to joining the United Nations, Ms. Grynspan served as Vice-President of Costa Rica from 1994 to 1998. She was also Minister of Housing, Minister Coordinator of Economic and Social Affairs, and Deputy Minister of Finance. In 2021 she was named Special International Advisor to the newly created Economic and Social Council of Argentina and invited to join as member of the G20 High-Level Independent Panel on Financing the Global Commons for Pandemic Preparedness and Response.
In addition to her experience as a lecturer and advisor to several international organizations, she has been actively involved in key United Nations initiatives, such as the Millennium Project's Task Force on Poverty and Economic Development and the High-level Panel on Financing for Development. 
In 2014 and 2015, she was recognized as one of the 50 leading intellectuals of Latin America. And she was recognized as one of the 100 most powerful women in Central America by Forbes magazine.
Ms Grynspan holds a degree in Economics by the University of Costa Rica and a MSc in Economics by the University of Sussex. She has been awarded a Doctorate Honoris Causa by the University of Salamanca, the University of Extremadura and the European University of Madrid in recognition of her outstanding professional achievements.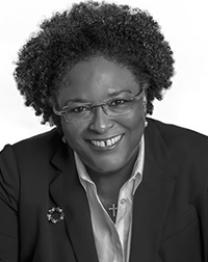 The Honourable Mia Amor Mottley, Q.C., M.P., became Barbados' eighth and first female Prime Minister on 25 May 2018.
Ms. Mottley was elected to the Parliament of Barbados in September 1994 as part of the new Barbados Labour Party Government.
Prior to that, she served as one of two Opposition Senators between 1991 and 1994. One of the youngest persons ever to be assigned a ministerial portfolio, Ms. Mottley was appointed Minister of Education, Youth Affairs and Culture from 1994 to 2001.
She later served as Attorney General and Deputy Prime Minister of Barbados from 2001 to 2008 and was the first female to hold that position.
Ms. Mottley is an Attorney-at-law with a degree from the London School of Economics, specialising in advocacy. She is also a Barrister of the Bar of England and Wales.
In 2002, she became a member of the Local Privy Council. She was also admitted to the Inner Bar, becoming the youngest ever Queens Counsel in Barbados.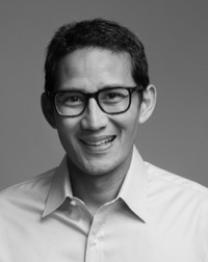 Minister of Tourism and Creative Economy


Sandiaga Salahuddin Uno is Minister of Tourism and Creative Economy of the Republic of Indonesia, appointed by the President of the Republic of Indonesia on December, 23rd 2020. Previously, Sandiaga was elected as Vice Governor of Jakarta 2017-2022 and served from October 2017 to August 2018. He ran as a candidate for the Vice President of the Republic of Indonesia in the 2019 election. On October 16, 2019, he was appointed as Vice Chairman of The Greater Indonesia Movement Party (Gerindra), the second-largest political party in Indonesia.
Sandiaga was one of Indonesia's most prominent young entrepreneurs and active in the Indonesian business communities. He is the co-founder of PT Saratoga Investama Sedaya Tbk., the first and the biggest publicly listed active investment company in Indonesia, and served as a President Director 2004 - 2015. He has led the investment firm to have a solid track record of profitable investments across key sectors of the Indonesian economy.

In October 2016, he received the title of Distinguished Research Professor in Residence from George Washington University. Sandiaga obtained a doctoral degree in Management from Universitas Pelita Harapan (Indonesia). He also holds a Master of Business Administration degree from George Washington University (USA) and a Bachelor of Business Administration degree with the highest distinction of Summa Cum Laude from the Wichita State University (USA).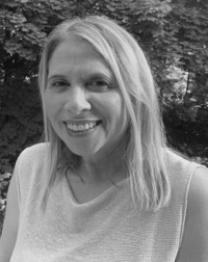 United Nations Conference on Trade and Development (UNCTAD)


Marisa Henderson is the Creative Economy and Trade Section in UNCTAD, a section which aims to support developing countries to maximise the trade and development gains of the creative economy and to use their rich supply of creativity and cultural assets to generate employment and to reduce poverty.
Marisa has been working in UNCTAD for over twenty years. Prior joining UNCTAD, Marisa worked at the Mission of Argentina in Geneva, dealing with WTO issues and at the House of Commons in London working with for the then Labour Shadow Minister on Development. She has taught at University level both in the England and Argentina. Marisa has a number of publications on international trade issues.
Marisa received a PhD in International Political Economy from the University of Warwick, United Kingdom, and a master's in international Relations from FLACSO, Argentina.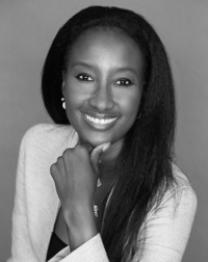 Birame N. Sock is the founder of Kweli, a newly developed B2B wholesale sourcing marketplace for products made in Africa. She is also the Founder and Managing Partner of Founder 5, Inc. a startup management group focused on developing and advising ventures with entrepreneurs in the US and Africa in various areas from e-commerce to media, consumer marketing
Birame is a tech visionary with over 20 years of experience as a technologist, entrepreneur and high-level executivewith a key focus on digital media. Originally from Senegal, she came up with the original idea for the first-ever music recognition solution launched in the United States and Canada, a mobile service that would later be known as Shazam worldwide. She has served on multiple Boards including as an Independent Board Member of a public company (NASDAQ) which was valued at over $1B market cap. Birame had the opportunity to be intimately involved in the development of a digital media strategy for major entertainment brands such as American Idol, Elvis Presley and Muhammad Ali.
She was the Winner of the 2020 Cartier Women's Initiative Award for North America and served as a member of the Jury from 2018 to 2020. Birame lives in Senegal and loves her daughter, good food, music and tennis.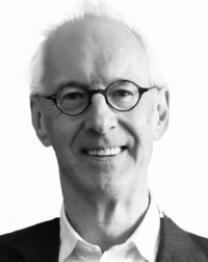 John Howkins is founder and chair of InWork, a director of First Person Films and Television Investments, and former chairman of BOP, Tornado Productionsand CREATEC as wll as the London Film School.
John is a a global strategist on creativity, innovation and work. His books include 'The Creative Economy' (2001), 'Creative Ecologies'(2006) and 'Invisible Work' (2020).
He worked with HBO and Warner Bros as Chief European Adviser for 20 years, as well as with many other companies. He is a former adviser to the United Nations, UNCTAD, WTO, ITU, WIPO, World Bank, European Union and Asean. He is a member of the United Nations' Committee on the Creative Economy.
John is a founding investor in the Shanghai Creative Industries Investment Corporation and chairman of CrecoLab in Beijing.
He is the Founder of the Adelphi Charter on Creativity, Innovation andIntellectual Property, and devised the IP advisory service Own It. He is a visiting professor at several universities and a former Executive-in-Residence at the Drucker School of Management, Los Angeles.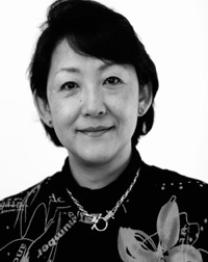 Head of the Trade Negotiations and Commercial Diplomacy Branch


Miho Shirotori is a rotating Officer-in-Charge of the Division on International Trade and Commodities and Head of the Trade Negotiations and Commercial Diplomacy Branch (TNCDB) of UNCTAD.
As Head of TNCDB, she leads a team that assesses sectors and creative industries' impact upon socio-economic transformation. TNCDB also serves as a secretariat to important trading frameworks and agreements, including the Generalised System of Preferences (GSP) and the Global System of Trade Agreements among Developing Countries (GSTP).
Miho holds Master's degree in Economics from the London School of Economics and in Public Administration from Harvard University (Harvard Kennedy School).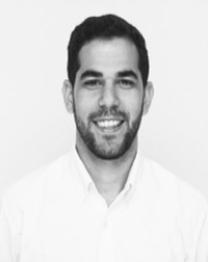 His Excellency Gabriel Abed is Barbados newly appointed Ambassador to the United Arab Emirates.
Gabriel Abed is widely recognised as a leading authority on Central Bank digital currencies, math-based protocols and blockchain technology globally, and is the first entrepreneur to establish blockchain companies in the Caribbean from as early as 2010. The Barbados-based entrepreneur is internationally acknowledged as a pioneer in the digital currency evolution, having conceptualized and initiated the first global movement to encourage the use of Central Bank digital currencies.
Abed has led presentations and engaged in discussions with the International Monetary Fund, the World Bank, the United Nations, the Commonwealth Secretariat, the Caribbean Development Bank and at various fora organised by Central Banks globally.
In 2010, Abed began studying distributed ledger technology at the University of Ontario where he graduated with honours in Information Technology Network Security later that year. Several months later in November 2010, he established the Caribbean's first blockchain company. In 2013, he co-founded Bitt Inc. in Barbados, whose current flagship project is the Eastern Caribbean Central Bank national digital currency.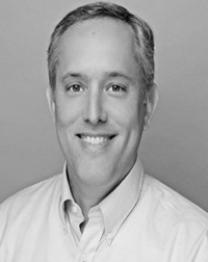 Head of Products and Innovation


Allen Cueli is Head of Products and Innovation, Central America and the Caribbean at Visa. In this role, Allen works closely with clients, fintechs and partners in bringing Visa's consumer products and API-based capabilities into the markets as well as the development of new payment flows.
Most recently, Allen had been leading a number of transformation initiatives in Latin America, including introducing Agile into the organization, launching the Visa Everywhere Initiative, a platform to spearhead Visa's fintech engagement efforts, driving Visa's first equity investments in the region and managing the Visa Developer Platform, where the company exposes its capabilities through API's. Fluent in Spanish and Portuguese, Allen has both significant international and US experience, including leading engagements with a portfolio of signature US clients on collaborative innovation development to deliver differentiated payment experiences.
Resilience Capital Ventures LLC


Dr. Gillian Marcelle, leads Resilience Capital Ventures LLC, a boutique capital advisory practice specializing in blended finance.
She has a proven track record in attracting investment and focuses on telecoms, fintech, renewable energy and regenerative agriculture. Her specialty is the design and implementation of blended finance strategies that often involve partnerships, ecosystem strengthening and designing architectures for transformational change.
Dr Marcelle includes among her clients and partners: MPC Capital AG, Marin Agricultural Land Trust (MALT), AfriBio and the Clinton Foundation. She serves on the Advisory Board of Marketspace USA, and has guided numerous ventures in the role of Senior Advisor. Prior to this assignment, she was the Executive Director the UVI RTPark and previously held staff roles development finance with the International Finance Corporation, equity capital markets at JP Morgan Chase and M&A with British Telecom. Her earlier Board roles include serving as non-Executive Director with South African fintech Tafari Capital and on the UN ICT Task Force. Her academic career includes teaching and research as a tenured Associate Professor at Wits Business School in Johannesburg, South Africa and teaching at the University of East London and City University in London, England. She is a published research scholar and maintains active academic networks; in the US, with MIT and Penn State; in Europe with SPRU, University of Sussex; across the African continent and in the Caribbean.
Her educational background includes earning degrees in Economics from the University of the West Indies, St Augustine, Trinidad & Tobago, and the Kiel Institute of World Economics, Germany; an MBA with a specialization in high technology management from the George Washington University and a doctorate in innovation policy from the Science and Technology Policy Research Unit, SPRU, University of Sussex.Dr Marcelle developed the Triple B Framework to improve flows and allocation of capital in its multiple forms; this provides a platform for engaging in the finance and investment world, where her contributions and perspectives on diversity, inclusion, accountability and alignment with the SDGs are becoming influential. Her international public service includes appointments with the United Nations and the World Economic Forum, Global Future Council on SynBio.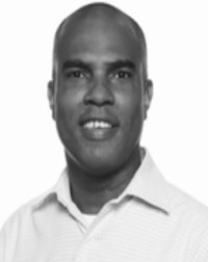 Peter Stoute-King is currently Fintech Practice Lead at Techstars, where he is responsible for developing and managing the industry solutions practice, including driving innovation partnerships, thought leadership, service delivery, and business development with leading global financial services firms.
He previously led the Investment Network team at Convergence where he was responsible for building out a matchmaking platform that connected public, private, and philanthropic investors to scale up blended finance investments in emerging and frontier markets.
Peter has also held other finance roles including with the World Economic Forum, and as an investment officer with the Inter-American Development Bank (IDB), executing structured and project finance transactions across Latin America and the Caribbean.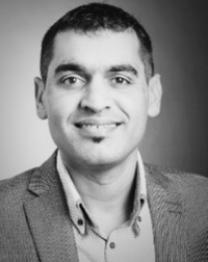 Priti Padhy is one of the Co-founders and CEO at Cognino.ai.
Pritihas worked across emerging technology for 25 years, working in Japan, UK and USA. An entrepreneurial technologist at heart, Pritihas been building products, incubating high-value complex and disruptive technology innovation with global engineering talents over the past 26 years.
Priti has led one of the data and AI research groups at Microsoft for over a decade. This is where Priti started to see the value of AI and data. His vision for a more intelligent AI proposition was developed during this time. Priti left Microsoft to build his vision and was temporarily the CTO at KPMG in the UK which allowed him to bootstrap Cognino.ai early development.
Director of Digital Change


Carla Aerts is the Director of Digital Change at Hodder Education, founded Refracted!, is a member of the WEF AI expert group, a board member at Right for Education Africa and advisory board member of DEFI (Digital Futures Education Initiative) at Cambridge University.
She ran the Tmrw Institute, a catalyst and Think Tank and the Next Billion EdTech Prize. Carla was Director of Futures at UCL Institute of Education and Global Digital Director Education at Cambridge University Press.
Carla is an interdisciplinarian and international thought leader in Learning with Technologies, informed by the Learning Sciences. She has worked across the globe with EdTech start-ups, publishers, educators and academia as well as policy makers.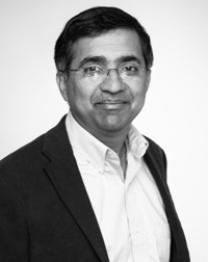 Dr. Satya V. Nitta is currently the co-founder and CEO of Merlyn Mind, a venture backed AI company focused on developing voice based digital assistants for education.
He is a technologist and a business leader and has deep experience in launching major new initiatives that create significant technical and business impact in both the hardware and software areas of computing. He was the former global head of the AI solutions for learning department at IBM Research which he created from the ground up. In the AI space, teams he has led and is currently leading have invented and developed technologies at the intersection of conversational systems, speech recognition and natural language understanding as well as AI hardware-based edge devices.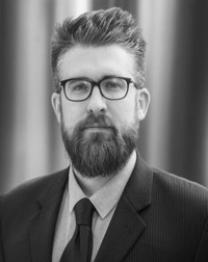 Head of Analytics Machine Learning


Alastair Moore is Head of Analytics Machine Learning at Mishcon de ReyaLLP, a leading British law firm.
He is a UCL Computer Science PhD and co-founded spin-out Satalia.com in 2007, an optimisation and machine learning company applying constraints and machine learning methods to a variety of problems, including logistics. Clients include Tesco and PwC, and the company has pioneered the use of swam organisation design for distributed self-directed workforces.
His work at Mishcon is to focus on building the data science function and to initiate research into the emerging field of computational law. Alastair retains active research and teaching roles. He is Senior Teaching Fellow on MSc Business Analytics at the UCL School of Management where he was inaugural Programme Director and teaches technology strategy on the Beijing International MBA at Peking University.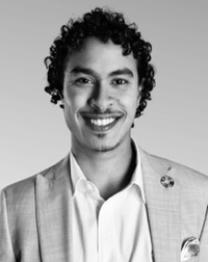 Matthew Springer is the founder and CEO of Holistec® which prepares learners, educators and organisations for the Fourth Industrial Revolution.
He is deeply passionate about innovation, entrepreneurship, sustainability, and social impact, with experience in business development, operations, fundraising, partnerships, IP, branding, and marketing. Born in Barbados, with an LLB from the UK, he launched his first venture at age 14, and bootstrapped two ecommerce companies whilst in law school, which generated sales to over 60 countries. Driven by the lack of diversity and well beingin the tech industry, coupled with the understanding that tech can be used to solve some of humanity's biggest problems, he founded Holistec® Academy, a Personal Accelerator® which incorporates tech, mindfulness, entrepreneurship, and sustainability.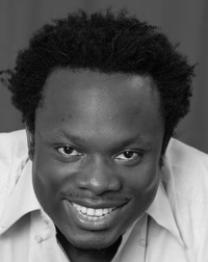 Marvin George is a Commonwealth Scholar who currently serves as Dean of the School of Drama. He is a teaching-artist with over two decades of experience in applied theatre, interested in traditional Caribbean performance and popular development. Although based in Jamaica he continues to serve as director at Jouvay Ayiti, Caribbean Yard Campus, and Arts-in-Action in his native, Trinidad and Tobago, and as a member of CARIBNET (the Caribbean Network of Arts Presenters). As an actor he has worked with some of the Caribbean's leading playwrights/directors including his mentor Rawle Gibbons, and Nobel Laureate, Sir Derek Walcott. Through his directorial work and teaching at the School of Drama, particularly on 'Caribbean Culture in Performance', Marvin continues to interrogate his research interests. He has recently recommenced PhD study at The UWI on a performance research project titled, "making mas with development; making development with mas."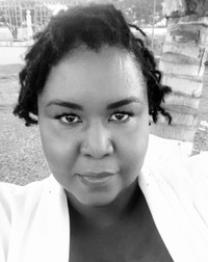 Coordinator of the Creative and Performing Arts
Sir Arthur Lewis Community College


Kentillia Louis is Coordinator of the Creative and Performing Arts at Sir Arthur Lewis Community College.
She has been a director and Theatre arts educator for about 25 years. She served as the curriculum officer for Theatre Arts at the Ministry of Education, Saint Lucia for 10 years. She was a member of the Nobel Laureate festival management committee and the creator and manager of the Walcott Schools festival for over 5 years. Miss Louis is currently the coordinator of the Creative and Performing Arts as well as the Creative Industries and Events Management Associate Degree programmes at the Sir Arthur Lewis Community Vollege, Saint Lucia.
She is the Artistic Director of YouthSPAC a youth performing arts company and the producer and director for local television series, Fellaz.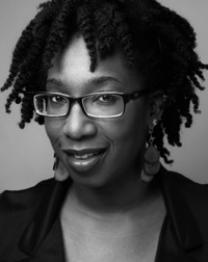 Antigua Girls' High School


Zahra Airall is a Master Teacher, Founder and Director of Theatre Programme at the Antigua Girls' High School.
Zahra is a passionate theatre practitioner and writer in Antigua & Barbuda. She holds a Masters in Theatre from the University of Houston, and is the founder of Zee's Youth Theatre, AGHS Honey Bee Theatre, and the adult group Sugar Apple Theatre Ensemble. As a social activist, Airall has used theatre as an advocacy vehicle and has been commissioned by both local and international bodies to shed light on social ills through theatre.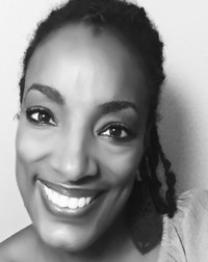 Barbados Community College


Michelle Hinkson-Cox is Artistic Director at Barbados Community College.
Michelle, has been involved in theatre for over 30 years. She is a playwright, producer, director and theatre educator. In 2006, Michelle completed her Bachelor's in Theatre Arts at the University of the West Indies (St. Augustine campus), and then began her career as a theatre educator at the University's Centre for Creative and Festival Arts. In 2009, she gained her Master of Arts qualification at the University of London where she studied Applied Drama: Theatre in Educational, Community and Social Contexts. Michelle is presently the Coordinator for the Associate Degree in Theatre Arts at the Barbados Community College and a part-time lecturer at UWI's Cave Hill Campus, where she is also working towards her PhD.
She is a founding member of two theatre companies in Barbados: Rhema Artistic Consultants and Theatre Services and Bimprov.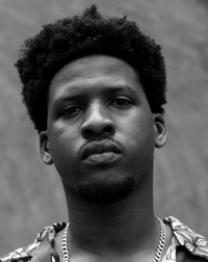 Haleek Maul is Founder of HOLDERSLAND.
Born in 1996, Haleek Maul is a Barbadian multidisciplinary artist and record producer. Maul's art takes shape in the form of music and computer-generated visuals, he is the founder of HOLDERSLAND; an arts and tech institution in Barbados geared towards the development of Caribbean identity in the digital context.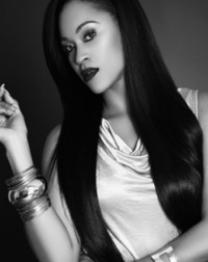 International Recording Artist and a song writer


Shontelle Layne is an International Recording Artist and a song writer. One of the first songs Shontelle wrote was "Roll It Gal," by Alison Hinds. The song became a Global hit. She also went on to co-write "Man Down," the sixth single lifted from Rihanna's fifth studio album "LOUD." As of August 2012, "LOUD" was certified as the fifth biggest selling digital album of all time and Shontelle's role on "Man Down" awarded her the title as a Grammy nominated songwriter.
She released two well-received albums from Universal Motown, "Shontelligence" (Andrew Frampton, Wayne Wilkins) and "No Gravity" ( Bruno Mars, Pitbull, Rodney Jerkins, R. City, The Dream, Tony Kanal).
She joined Beyonce on her "I Am. Tour" then went on to release Impossible, her biggest single to date and one of the world's most covered songs to this day.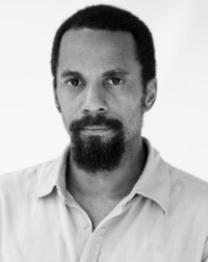 University of the West Indies


Russell Watson is a lecturer in Film in the Faculty of Culture Creative and Performing Arts at UWI Cave Hill Campus
He works is a multimedia visual artist and educator. As a media professional, he has led a multimedia production studio since 2010 that offers photography, graphic design, video production and digital projection services to a broad spectrum of commercial clients.
His work in experimental and conceptual media explores the synergy between digital imaging and live performance as a way to challenge and expand the conventional audience relationships of cinema and theatre.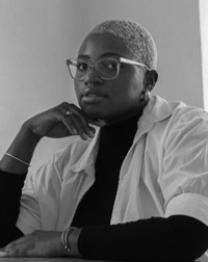 Zoe Osborne is a virtual artist curator and physical interior designer from Barbados.
Her work has a focus on Caribbean symbolism and narratives with an exploration in homesickness in the Caribbean Diaspora. She founded Mahogany Culture, a Collective focused on Caribbean culture retention.
She uses this platform to showcase Caribbean creatives with a focus on the documentation and celebration of Caribbean culture, telling stories of the Caribbean experience and aesthetic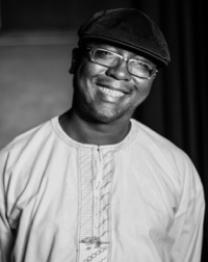 Lecturer and Tutor in Music
Barbados Community College


Stefan Walcott is a Lecturer and Tutor in Music. He is a performer and a young academic with a focus on the popular music of the English- speaking Caribbean.
Stefan has a PhD in Cultural Studies from the University of the West Indies Cave Hill and currently lectures part-time at the University of the West Indies. He also tutors at the Barbados Community College, where he teaches Caribbean Music, Music History and runs the Caribbean Music Ensemble.
Stefan has self-published three books, 60 Caribbean Folk Songs, 20 Bajan folks and Caribbean Composer's Handbook, which is being used in the education system in Barbados. He blogs at Caribbean Music, which discusses music and culture.
Stefan also leads a unique musical ensemble called the 1688 Collective and has also created Handel's Caribbean Messiah, an original re-working of Handel's Messiah for using Caribbean folk and popular culture.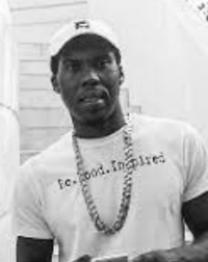 Swayne Boyce is a Music Producer. Better known as Cjuh, he was born in 1992. Swayne found freedom in music while incarcerated. Hailing from, Black Rock, St. Michael and Parish Land Christ Church, he attended Deacons Primary and Ellerslie Secondary School. He took up music while incarcerated as a youth at 14 years old, and developed, becoming a member of a group called Scenes Entourage in 2011 to 2014. He currently has grossed over 30 million YouTube views as a music producer. To date, he has worked with the likes of LR, Chief Diin, SK, RSG. Galang (R.I.P), Saddis, Leadpipe, Rebel 6 (R.I.P.), K LION (R.I.P.), Medz Boss and many others from Trinidad. Cjuh is responsible for the most recent resurgence in Bajan Dancehall music and is credited for bringing the Trinidad and Barbados Dancehall movements together in 2019 and 2020. Most recently, Cjuh is an upcoming recording artist.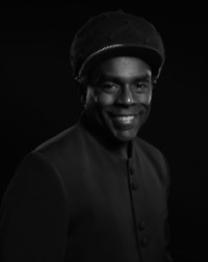 Nicholas Brancker is a Grammy-nominated producer and musician from Barbados who has been making music in the Caribbean for over 30 years. He has produced over 2500 songs for soca/calypso artists such as Krosfyah, Alison Hinds and Square One, Rupee, Machel Montano, David Rudder, Anslem Douglas in the region and has also made a name for himself as a solo artist with two albums to his name and touring the world with artist like Roberta Flack and Eddy Grant.
Nicholas is currently working and performing with a group of young musicians from Barbados as he tries to pass on what he has learnt as well as to cross pollinate musical ideas across generations.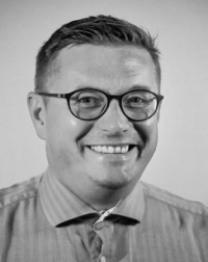 Dream Reality Interactive


Dave Ranyard is the CEO of Dream Reality Interactive, that he set up in September 2016. The team, which is constantly growing, some of whom worked with Dave at Sony's London Studio, has a rich history in developing VR, AR and mobile games.
Prior to Dream Reality Interactive, Dave was the Director of Sony's London Studio, the home of multi-million selling game franchises SingStar, DanceStar, Wonderbook and PlayStationVR Worlds. Before heading up London Studio he was an Audio Manager, Creative Services Manager, Executive Producer on games SingStar and Wonderbook, and has also released a number of dance records.
Dave is also an active member of the game development industry, having held positions on the BAFTA Games Committee, the Game Developers Conference (San Francisco) and XRDC.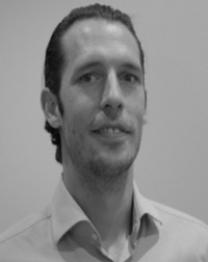 Edward Mason is the founder of Frogland.io, a radical generative Art project, using proceeds generated from the sale of Frog NFTs to develop a next generation Metaverse.
He has over 10 years experience in Immersive Technologies, developing XR Products and Prototypes for companies like Nvidia, Samsung and Mattel. RnD and Rapid Prototype specialist with a track record of innovation. Pioneer of ARM VR, demonstrated the world's first standalone VR device in 2013.
Ed's knowledge of emerging video technologies has taken him around the world, from training the British Ministry of Defense Combat Camera Team to recording Linkin Park in VR at the Hollywood Bowl.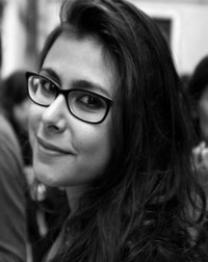 Product Marketing Manager


Serena Ricci is currently working as Product Marketing Manager – Thought Leadership at QS Quacquarelli Symonds, the world's leading provider of services, analytics, and insight to the global higher education sector.
Serena is an EdTech enthusiast whose mission is to create a global partnership network for educational innovators and university leaders. Since 2015 Serena has been organizing the QS Reimagine Education Awards and Conference: The Oscars of Education, in cooperation with The Wharton Business School. Reimagine Education is the world's largest educational award scheme, rewarding the most innovative pedagogical approaches enhancing student learning outcomes and employability.
In 2019 Serena joined Holistec, a London-based academy teaching STEAM, mindfulness and entrepreneurship as business growth consultant.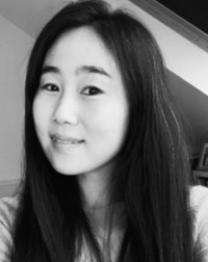 Dr. Sylvia Xueni Pan is a Lecturer in VR at Goldsmiths, University of London. She has a BEng in Computer Science from BeihangUniversity, an MSc in Graphics and PhD in Virtual Reality from UCL (funded by the EPSRC). Before coming to Goldsmiths, she worked as a research fellow in Computer Science at UCL and at the same University's Institute of Cognitive Neuroscience (ICN).
Her research interest is the use of Virtual Reality as a medium for real-time social interaction, in particular in the application areas of training and therapy. Dr Pan has developed a unique interdisciplinary research profile, with journal and conference publications on both VR technology and social neuroscience.
Her work has been featured on the BBC, in New Scientist magazine and the Wall Street Journal. She co-leads the Goldsmiths Social, Empathic, and Embodied VR lab (SeeVR Lab) and the MA/MSc in Virtual and Augmented Reality programme at Goldsmiths Computing.
---

Related
Event
Contact
Barbados team:
Geneva team: