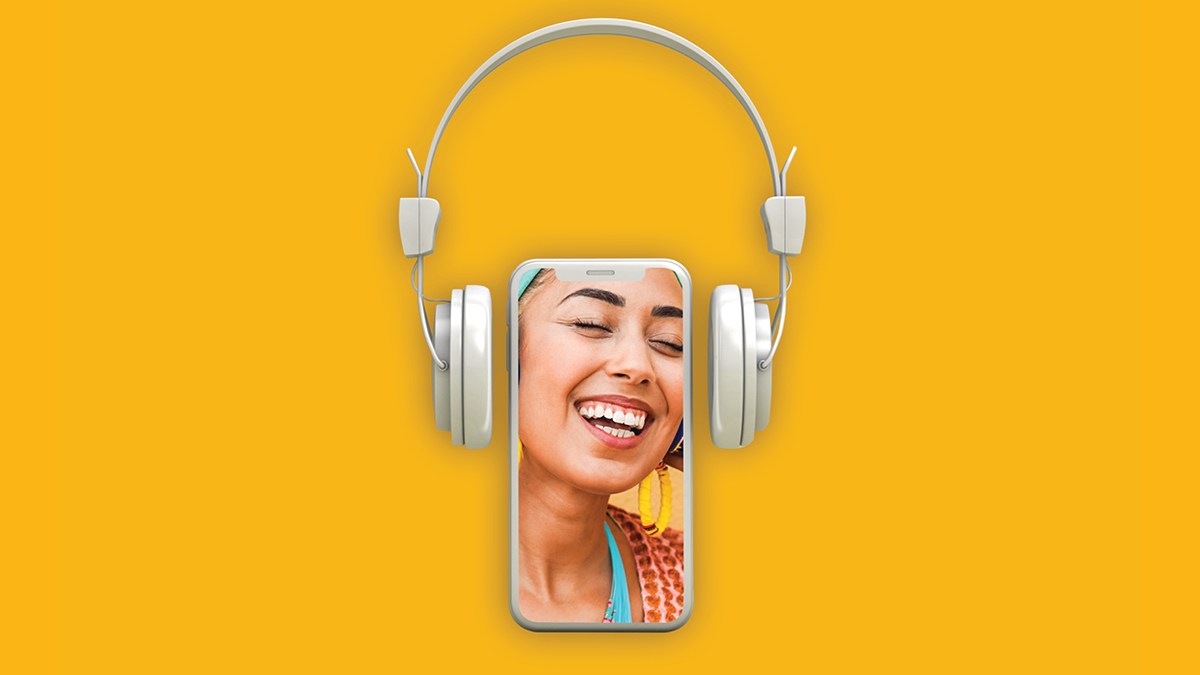 01 October 2021
15:00 - 23:59 hrs. (CEST) / 08:00-19:00 hrs. (AST)
Bridgetown and Virtual Conference Centre
City Hall Programme / Hibiscus Auditorium
Time

Activity

15:15-16:30 (CEST)

09:15-10:30 (AST)

Plenary session: Creating Our Own Intersections –

[Moderated Q&A]

22:45-23:45 (CEST)

16:45-17:45 (AST)

Plenary: Accelerating Social Good in the Creative and Tech Sectors

23:45-23:50 (CEST)

17:45-17:50 (AST)

Closing
Visit the virtual conference centre
Theatre District Programme / Flamboyant Auditorium
Time

Activity

17:45-18:45 (CEST)

11:45-12:45 (AST)

National Cultural Foundation (Barbados) Content

Bush Tea, Herbs, Plants and Barbadian Botanical Stories – documentary
The Farmer's Anthem – music video
Shakad Eco Lifestyle – fashion video

21:00-21:30 (CEST)

15:00-15:30 (AST)

National Cultural Foundation (Barbados) Content
Visit the virtual conference centre
Artists' Alley Programme / Bougainvillea Auditorium
Time

Activity

19:30-20:45 (CEST)

13:30-14:45 (AST)

Conversation: E-Sports: The Future of Digital Sports

[Moderated Q&A]

20:45-21:00 (CEST)

14:45-15:00 (AST)

NFT Exhibition: Free Space
Visit the virtual conference centre
Business Unusual Programme / Frangipani Auditorium
Time

Activity

16:30-17:45 (CEST)

10:30-11:45 (AST)

Conversation: World Building and Cultural Expansion

[Moderated Q&A]

21:30-22:45 (CEST)

15:30-16:45 (AST)

Panel: Practical Gaming: Application of Video Game Design, Development to Business

[Moderated Q&A]
Visit the virtual conference centre
There is some issue in accessing document path, Please contact to Site Admin
There is some issue in accessing document path, Please contact to Site Admin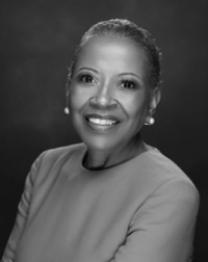 Hattie Hill serves as the President and CEO of the T.D. Jakes Foundation. She is a senior executive and transformational leader with more than 30 years of experience in diversity and inclusion strategy, board governance, profit and loss management, and risk mitigation for multinational industries.
She works to provide the skills, education, and training to lift communities, increase diversity and inclusion, and gender equity, and power the modern global economy through science, technology, engineering, arts, and mathematics (STEAM) jobs.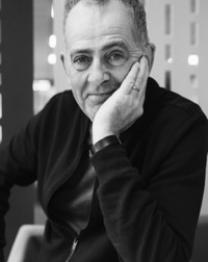 Mark Elliott is Programme Director at CivTech®, the world's first public-sector accelerator, driving daring and innovation in the Scottish public sector by collaboratively solving challenges to make people's lives better.
Mark has a long and successful track record at the highest levels of the digital and creative industries, as a creative practitioner, as a business lead, and as an economic development strategist. A filmmaker by training, Mark Mark is also developing a potentially huge worldwide children's entertainment franchise, a future-based action-adventure story universe with soccer, the world's most popular sport, at its heart.


Andrew Millington is a Senior Lecturer in Motion Picture Arts and Head of the new Department of Creative and Performing Arts at University of the West Indies, Cave Hill, Barbados.
He is an independent filmmaker and an educator. In 2020 with the establishment of the new Faculty of Culture, Creative and Performing Arts, he served as Deputy Dean at the Faculty's inception.
Andrew holds an MA in Mass Communication and an MFA in Film from Howard University in Washington, DC.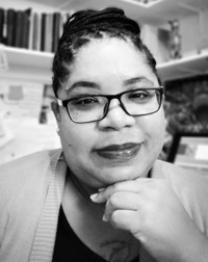 Trekvoy Art & Literary Endowment for the Naturally Talented (T.A.L.E.N.T.)


Aisha A. King is one of the trustees and founders of Trekvoy Art & Literary Endowment for the Naturally Talented (T.A.L.E.N.T.), a charity established in 2011. She also functions as their Animation Production and Project Manager, leading their Animation Team. After working in Emergency Management and Off-shore Banking, she created The Zana Series, a publication which highlights the need to care for our environment aimed at primary school level learners.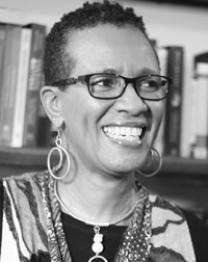 Dr. Annalee C. Babb is co-lead organiser of UNCTAD 15's Creative Industries Trade Digitisation Forum, and she chairs the Digital Transformation and Solutions Committee of the Prime Minister of Barbados' Jobs and Investment Council.
Annalee an international consultant specialising in technology, innovation, investment | export promotion, and the development of small island developing states (SIDS).
She is a member of the CivTech Alliance, a global grouping that shares best practice on the most effective ways to nurture local innovation for the delivery of digital public services and govtech solutions. She is an expert member of the United for Smart Sustainable Cities (U4SSC) Simple Ways to be Smart Initiative of the International Telecommunication Union.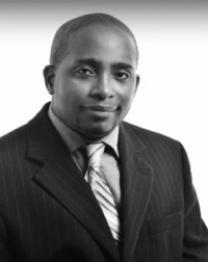 Omar Kennedy is the co-owner and Executive Director of AnimeKon Inc., the Eastern Caribbean's largest pop culture convention. AnimeKon, which is dedicated to promoting the region as a pop-culture hub to the world by encouraging Caribbean citizens to create, develop and nurture their skills so that they can develop viable export-oriented, pop culture businesses.
AnimeKon Inc. has spearheaded a Geekcation project which provides holiday packages for pop culture enthusiasts around the world. It also facilitates the All-Stars program, an incubator for creatives which provides training and developmental aid and has just launched the AnimeKonDesign Group, which creates videogames.
He is also the sole owner, principal author and publisher of TSC Universe – the holding company of The Soltreian Chronicles, a creator-owned universe for writers to build and create novels in a dystopian universe which focuses on Caribbean nationals, after a world ending apocalypse. The Soltreian Chronicles videogame is set for release in 2022.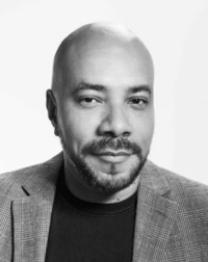 Professor of Media and Cultural Studies
University of California at Riverside


John Jennings is Professor of Media and Cultural Studies, University of California at Riverside. He is author, graphic novelist, curator, Harvard Fellow, New York Times Bestseller, 2018 Eisner Winner, and all-around champion of Black culture.
As Professor of Media and Cultural Studies at the University of California at Riverside (UCR), Jennings examines the visual culture of race in various media forms including film, illustrated fiction, and comics and graphic novels. He is also the director of Abrams ComicArts imprint Megascope, which publishes graphic novels focused on the experiences of people of color. His research interests include the visual culture of Hip Hop, Afrofuturism and politics, Visual Literacy, Horror, and the EthnoGothic, and Speculative Design and its applications to visual rhetoric.
Jennings is co-editor of the 2016 Eisner Award-winning collection The Blacker the Ink: Constructions of Black Identity in Comics and Sequential Art (Rutgers) and co-founder/organizer of The Schomburg Center's Black Comic Book Festival in Harlem. He is co-founder and organizer of the MLK NorCal's Black Comix Arts Festival in San Francisco and also SOL-CON: The Brown and Black Comix Expo at the Ohio State University.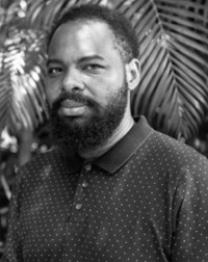 Studio Writer and Co-Founder


Alan Lynch is a Studio Writer and Co-Founder of Beyond Publishing
Nigel Lynch was born in England to mixed Caribbean parentage. These Caribbean roots are the inspiration for many of his creations. Nigel was an avid storyteller from an early age, with an interest in comics and all things pop culture of the time.
With this love and a wealth of knowledge, Nigel dreamed of one day creating his own comic books. He is open to all genres but has a penchant for science fiction. Despite his day job and his other duties, Nigel always finds time to dedicate to writing and creating his next project.
Nigel is one of the founding members of Beyond publishing Caribbean. Some of his more popular titles are Hardears published by Abrams imprint Magascope which he Co-created with Matthew Clarke, along with the Addy award winning 'Life & death in paradise' series and the Angel award winning Crossroads series.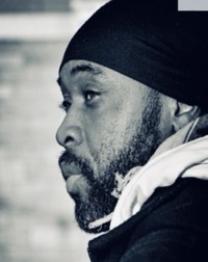 Shawn Alleyne is President at Pyroglyphics. He is a multidisciplined creator. He is a freelance Visual Artist, Writer, Inker, Designer, Publisher, Teacher and Curator. Born and raised in Barbados, he currently resides in Philadelphia where he uses his gritty self-taught technique to produce work that fuses the elements of sci-fi, mythology, afrofuturism, with his Caribbean roots and love of hip-hop in a unique style. This has been put on display with his work being a part of numerous art exhibits including ones at The Schomburg Institute, the Liberty Museum in Philadelphia, and his solo art exhibit Afroglyphics. His work has been published and showcased through numerous creative mediums in comics, novels, video game design, and music videos. His self-published anthologies- The Scribes of Nyota and The Scribes of Nyota: Mystics, have provided publishing opportunities for other writers and artists. Parallel to his artistic achievements he also seeks to build the bonds of the artistic community.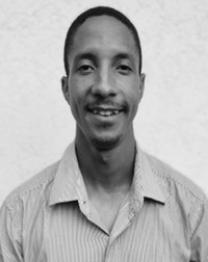 Barbados eSport Initiative (BeSI)


Ricardo Knight is Founder of Barbados eSports Initiative (BeSI). Knight is a pop culture pioneer and entrepreneur specializing in eSports. One of the founders of Highnoon Gaming, he has been competing in eSports from 2009 and has represented Barbados regionally from 2015, picking up multiple championships along the way. With a background in business management, his journeys abroad have inspired him to embark on a mission to improve the quality of regional, competitive eSports to create a strong presence on the international scene.
Knight was instrumental in the creation of the Bim eSports Initiative (BeSI), an organization devoted to the expansion of the pre-existing Barbadian gaming culture and transforming it into an active local industry, thus establishing the country as a major player in a rapidly growing market.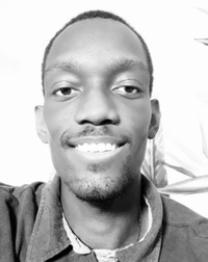 Josue Ramirez Nelson is a journalist, broadcaster, digital media specialist, and a graduate of the Barbados Community College media and journalism Bachelors programme.
He is a voice actor, and co-host of the Zeitgeist TV show where he also does features and reviews on films.
He is also creator, producer, and host of the Bus Stop Nerds podcast and previously the Nerd Report podcast, two shows consolidating all his interests in film, gaming, fantasy novels, and comic books into a one hour show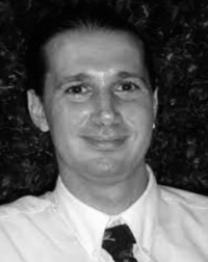 Director and Lead Programmer


Michael Watkins is Director and Lead Programmer at AnimeKon Design Group, where he designs video games and platforms. He has been creating video games since the 1980s and also teaches Animation and Game Design at the CAPE level.
Michael is mixed media professional. An industry expert for over 25 years, he had held project leads ranging from photography, lighting, sound, editing, special effects, animation and creating software and graphics to run live TV shows.
He has worked on projects for the United Nations, PAHO/WHO, Britain and Ireland's next Top Model and the Barbados Lottery.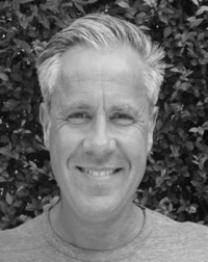 Interactive Studio Management


Joel Benton, Partner at Interactive Studio Management
Joel's video game career started with British indie console game developer Wide Games then quickly progressed to representing and growing all of leading UK console and PC game developer KujuEntertainment's five studios. Joel worked in digital marketing and distribution, publishing indie titles on XBox Live Arcade while consulting at Board level with most of Europe's largest and most successful video game developers.
Joel gained experience in mobile free-to-play game publishing while VP of Business Development for FusePowered in Toronto and all aspects of video game licensing while Director of Licensing and Business Development for Codemasters.
Joel is a Partner at Interactive Studio Management which represents the commercial interests of the world's top independent video game developers.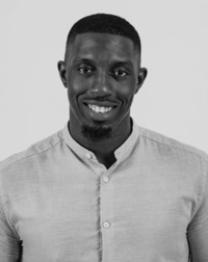 Myra GO – Myra Learning Ltd


Henley Beckford is Founder and CEO of Myra GO – Myra Learning Ltd
Henley Beckford, known professionally as Beckford, is a British Entrepreneur, Art enthusiast and Ex-management Consultant, of Jamaican descent. He is the Founder and CEO of Myra Learning, the first mobile app and platform that revolutionises the culture cycle. Organising our enriched history of culture, arts and traditions, using AI, social listening methodologies & micro-learning gamification.
Accumulating over 10 years of experience launching development projects at large enterprise and SME level, Beckford is proven within the Gaming, eCommerce and Financial Services landscapes – delivering on and offshore bespoke programmes ranging from mobile app and platform builds, to digital transformation, change management, and digitisation.
After the passing of his long-term partner and mother of their then eleven-month-old son Pharaoh, Beckford made it his mission to find simple and fun ways to communicate all our cultures and keep these essences alive. His son Pharaoh is of Jamaican, Nigerian, Bajan and Montserratian descent.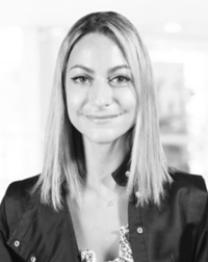 Jade Greggory is a UI Artist based in Los Angeles, currently working at Infinity Ward on the Call of Duty franchise. She is recognized by her work on the critically acclaimed Modern Warfare [2019] and Warzone [2020] titles.
As a game developer, she specializes in creating Motion Graphics and generates interactive graphical Art components which include in-game layout designs, heads up displays [HUD], transition animations and visual effects; with an emphasis on quality, innovation and integration. Her portfolio contains a variety of design work with a focus on abstract and futuristic graphic effects.
She graduated with honors from Central Saint Martins with a Bachelor of Fine Arts in Performance Design and holds an honors degree from the Vancouver Film School in Digital Design.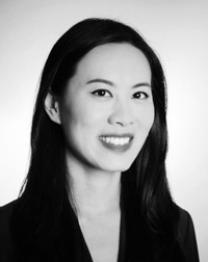 Jennifer Xu is US Head of Development at Epic Foundation, fighting to change the lives of disadvantaged children and youth globally.
She was previously the Director of Investor Relations and Strategic Initiatives at 500 Startups focused on building relationships with LPs, corporate partners and the global portfolio management strategy driving the firm's community of 1,800+ investments across 60 countries. With 10+ years of experience in economic development, entrepreneurship and global operations, Jennifer works to bring good people and good ideas together.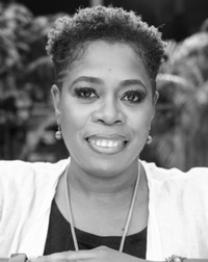 Fabianna Alexander is the CEO of ASPIRE Foundation (Barbados) Inc., a philanthropic non-profit organisation seeking to redefine regional philanthropy and build the sustainability of non-profits that change lives in Barbados and the Caribbean. Over the last five years, she served as the Programme Director of ASPIRE (Barbados) where she worked to pilot an innovative civic sector Incubator Programme and Quality Standards for the not-for-profit sector.
She has 14+ years' experience working in the social sector, and her expertise includes social sector capacity development, strategic management, and non-profit governance.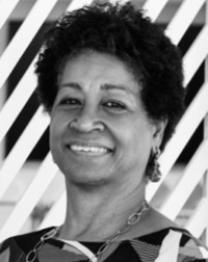 Chief of the Social Sector Division
Caribbean Development Bank


Deidre Clarendon is Chief of the Social Sector Division of the Barbados-based Caribbean Development Bank.
She is an experienced professional with more than 30 years contributing to the regional development landscape in the Caribbean. Her portfolio spans a number of sectors including Education; Social Protection; Agriculture and Rural Development; Youth Development; Gender and Development; Citizen Security; and the Basic Needs trust Fund — the Bank's flagship poverty reduction programme.
She is also responsible for ensuring social safeguards are included in all interventions as well as the monitoring of the same. She has led the formulation of CDB's Gender Equality Policy 2020 and Youth Development Policy and Strategy 2020 and the accompanying Gender Equality and Youth Development Action Plans. Prior to joining the CDB in 1995, she worked with the OECS Economic Affairs Secretariat as a Senior Industry Officer.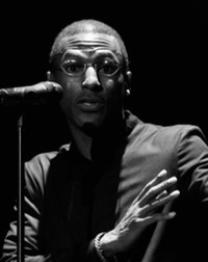 Communications and Personal Development Specialist


Adrian Green is a Communications and Personal Development Specialist focusing on the use of the Arts as development tools. He is a Spoken Word Performer, Actor and Visual Artist.
Green is a two-time Gold Award winner in Barbados' National Festival of the Creative Arts, a recipient of the Prime Minister's Award in the performing arts, a three-time Barbadian Slam Poetry Champion, and two-time winner of the Emancipation Roots Experience Show. He is featured in the 2015 film, "Vigilante – The Crossing" and has taught visual arts at and creative writing at the secondary and tertiary level.
He represented Barbados at Carifesta X in Guyana and has performed for audiences across the globe.
---