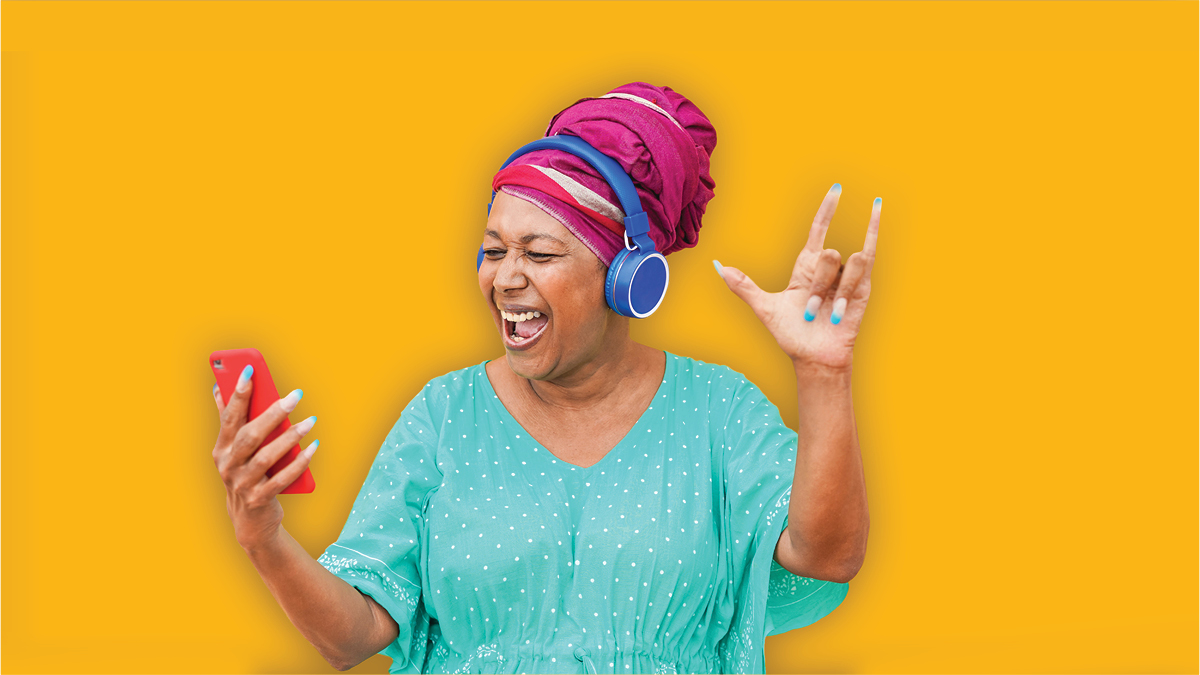 30 September 2021
14:00 - 23:59 hrs. (CEST) / 08:00-19:00 hrs. (AST)
Bridgetown and Virtual Conference Centre
City Hall Programme / Hibiscus Auditorium
Time

Activity

15:15-16:30 (CEST)

09:15-10:30 (AST)

Plenary: Creative, Cultural & Technological Emancipation

[Moderated Q&A]

19:30-20:45 (CEST)

13:30-14:45 (AST)

Plenary: Harnessing IP & Digitisation: Current & Emerging Issues for Developing Countries

[Moderated Q&A]
Future Academy Programme / Poinsettia Auditorium
Time

Activity

17:45-18:45 (CEST)

11:45-12:45 (AST)

Panel: 21st Century Skills to Shape Innovative Minds

20:45-22:00 (CEST)

14:45-16:00 (AST)

Conversation: Nurturing Mindfulness Amid Disruption

[Moderated Q&A]

23:00-24:00 (CEST)

17:00-18:00 (AST)

Panel: Teaching Entrepreneurship: Mission Possible?
Theatre District Programme / Flamboyant Auditorium
Time

Activity

22:00-23:00 (CEST)

16:00-17:00 (AST)

National Cultural Foundation (Barbados) Content

I Can't Breathe! Black Lives Matter – dance/documentary
The NCF Presents Words and Music – spoken word performances

24:00-01:30 (CEST)

18:00-19:30 (AST)

Tales In De Forest

[Digital theatrical performance]
Artists' Alley Programme / Bougainvillea Auditorium
Time

Activity

16:30-17:45 (CEST)

10:30-11:45 (AST)

Panel conversation: Spoken Words to Mend Broken Worlds

[Moderated Q&A]
There is some issue in accessing document path, Please contact to Site Admin
There is some issue in accessing document path, Please contact to Site Admin
Media and Strategic Communications Specialist


Josanne Leonard has 25+ years combined experience in Media, Strategic Communications, Government Relations, Stakeholder Relations and Public Affairs.
She has a keen understanding of development and economic diversification issues for Caribbean economies with specific knowledge of market access and regulatory issues in a few sectors including the cultural | creative industries, telecommunications, copyright, broadcast. Josanne has extensive advocacy experience with international agencies, governments, academia, civil society and networks of industry professionals and firms.
She is also an experienced broadcaster and radio | TV producer who has worked with clients and affiliates in the Caribbean, USA, Africa and Europe including the BBC.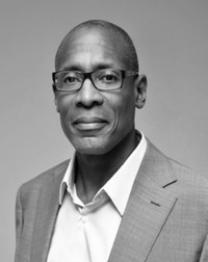 Sir Arthur Lewis Community College


Dr. Keith Nurse is President and Principal of the Sir Arthur Lewis Community College in St Lucia. He has published numerous scholarly articles, papers and books on the political economy of international trade policy. His current research interests are climate change and trade policy, migration and diasporas, trade and innovation governance and the creative economy.
Dr. Nurse has worked as a consultant to governments, NGOs and international, regional and national agencies in the Caribbean, Africa, North America and in Europe and is a former President of the Association of Caribbean Economists. He is also the executive producer of "Forward Home: The Power of the Caribbean Diaspora"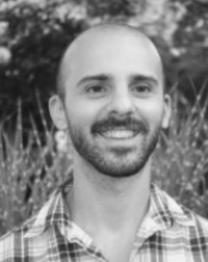 Dr. Michael Kwet is a Visiting Fellow of the Information Society Project at Yale Law School. He received his Ph.D. in Sociology from Rhodes University in South Africa. He is the author of Digital Colonialism: US Empire and the New Imperialism in the Global South, and is among the most cited scholars on the topic of digital colonialism.
He has been published at The New York Times, Al Jazeera, VICE News, Wired, Slate, Mail & Guardian and Counterpunch, and has appeared on BBC World News Radio, NPR and The Real News.
Dr. Kwet is the editor of the forthcoming book, The Cambridge Handbook of Race and Surveillance on Cambridge University Press, author of the short book, People's Tech for People's Power: A Guide to Digital Self-Defense and Empowerment and is also host of the Tech Empire Podcast and founder of the People's Tech Campaign.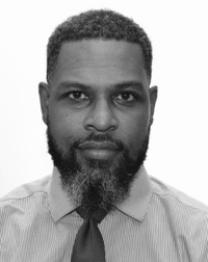 IT professional and Cultural Industry Entrepreneur


Mr. Trevor Woods works as Director of Application Delivery Services at a regional financial institution. He is responsible for developing and executing the company's data strategy and overseeing the delivery of strategic solutions across a diverse project portfolio.
Trevor is a technology professional with 20 years' experience. He is also a former cultural industries entrepreneur.
He is the founding Chairman of the 'Brewster's Road Crew', a prominent Barbadian events promotion team. He spent 10 years producing events during Barbados's Crop Over Festival, including two 24-hr shows. His team focused on showcasing aspects of local culture through their events, and were keen adopters of technology, being among the first to establish a social media presence when the platforms first launched. He is an aspiring writer and is passionate about promoting local culture, creativity, and creatives.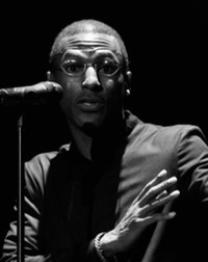 Communications and Personal Development Specialist


Adrian Green is a Communications and Personal Development Specialist focusing on the use of the Arts as development tools. He is a Spoken Word Performer, Actor and Visual Artist.
Green is a two-time Gold Award winner in Barbados' National Festival of the Creative Arts, a recipient of the Prime Minister's Award in the performing arts, a three-time Barbadian Slam Poetry Champion, and two-time winner of the Emancipation Roots Experience Show. He is featured in the 2015 film, "Vigilante – The Crossing" and has taught visual arts at and creative writing at the secondary and tertiary level.
He represented Barbados at Carifesta X in Guyana and has performed for audiences across the globe.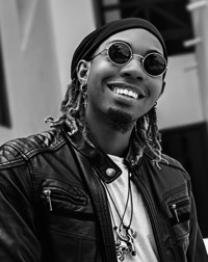 Akeem Chandler-Prescod is a Spoken Word Artist, better known as StonedwithCupidst. He is a photographer, songwriter, and creative director from Barbados. His work is an experimental blend of hip-hop, soul, story-telling, and theatre, woven together in a neatly stitched poetic product. This product has earned him awards and prizes at Barbados' National Independence Festival of Creative Arts (NIFCA), nominations at the GineOn People's Choice Awards where he was the first poet to be nominated for Music Video of the Year, and has even taken him on a two-week performance tour in Bloemfontein, South Africa at the Vrystaat Arts Festival.
His most recent accomplishment includes a feature in a regional Caribbean showcase organised by Catapult, and a second-place finish in the Vybzing Youth Outreach Programme organised by the Caribbean Development Bank. Offstage, he possesses a Bachelor of Arts in Arts and Entertainment Management from the Barbados Community College, and has been an ambassador for NGOs such as Advocates Against Domestic Violence, and None in Three.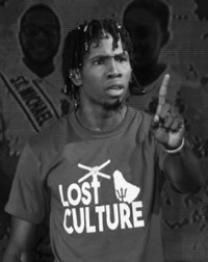 Theo Greenidge is a Spoken Word Artist, he is a passionate and bold are just two of the many adjectives that can be used to describe this next artist, Theo the Poet. The passion that pours out of him onstage captivates listeners wherever he performs. His is a fire that is fuelled by his belief in positive change through the arts and is evident in the many messages he explores in his poetry. As a performing poet, he won the Barbados Community College talent show, BCC's Got Talent, which then motivated him to seek out larger audiences.
He is also no stranger to the national stage, having placed third overall in the 2018 iteration of the Spirit of the Nation show, where he also captured the award for the most original performance. He does not shy away from addressing the societal elephants in the room, often tackling topics many people turn a blind eye to, including race, poverty, and sexuality. His goal is to spark the types of conversation on these issues that could one day lead to actionable solutions.


Deneka Thomas (they/them) is a Spoken Word Artist, a poet, arts educator, and activist from Trinidad and Tobago. They are recognised internationally for their work on gender issues, LGBT+ advocacy, women's empowerment, and environmentalism.
Deneka is the 2018 Grand Slam Champion of the First Citizens National Poetry Slam, third place winner in 2019, and four-time finalist of the competition. They have performed and spoken at TEDx Port of Spain, the Trinity College Hip Hop Festival, the Women Deliver Conference, the Nairobi Summit (ICPD+25) and several other local and international events. Deneka's work has also been published in several literary journals including Moko Magazine and Shade Literary Arts.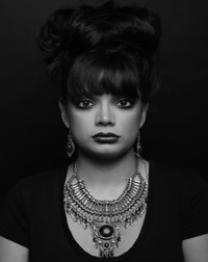 Shareefa Energy is a Spoken Word Artist, a poet, activist and author of Galaxy Walk.
She is a creative writing workshop practitioner. Her poetry is raw, honest and consistent against injustice. Witnessing her performing has been described as an almost religious experience. She was awarded the UK Entertainment Best Poet 2017 Award and a nominee for the Eastern Eye Arts, Culture and Theatre 2019 award by the Arts Council. Her poetry has featured on BBC The One Show, Channel 4 and ITV.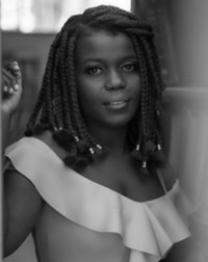 Tinashe Tafirenyika is a Spoken Word Artist.
With a belief that art is a catalyst for change, Tinashe Tafirenyikahas disrupted the Zimbabwe poetry scene. In 2017, she became the first woman and youngest person to receive a National Arts Merit Award (NAMA) in spoken word poetry in Zimbabwe. That same year, she also received a Bulawayo Arts Award (BAA) for her poetry.
Tinashe began performing at the Book Cafe in Harare and was a regular at the House of Hunger Poetry Slam and Sistaz Open Mic. She won the Shakespeare 400 year Commemoration Slam Bulawayo in 2016 and has performed at various festivals. In 2018, she became the only person to have won a NAMA twice in the spoken word poetry category. She released her first poetry video, entitled "Sarah Baartman", that year. At the beginning of 2019, her account of the Zimbabwe Shutdown was published in Brittle Paper, one of Africa's leading literary websites, and this saw her being announced as one of the new columnists for Konya Shamsrumi, a Nigerian poetry blog, that March.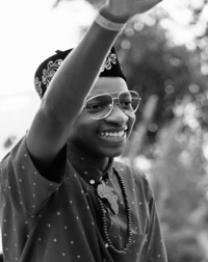 Siyabonga Dlamini is a Spoken Word Artist, affectionately known as 'the Silent Writer', is an MTN SWAMA award winning poet, writer, blogger, voiceover artist, and creative based in Eswatini who covers every subject matter through written and spoken word poetry wrapped in soothing Afrocentric rhythms.
Siyabonga writings often beam the light on feminism, environmental advocacy, and human rights, among other socioeconomic issues. He is the founding director of The Mic'dEmotions, a globally acclaimed online arts community movement aimed at uniting artists and art lovers and connecting artists from across the world. In 2017, he was awarded first prize in the Macmillan Poetry Competition, and he received the SWAMA award for Best Online Presentation in the poetry category in 2020.
Siyabonga has performed on numerous stages throughout Africa, including the Standard Bank Luju Festival, the Vrystaat Arts Festival, and Matopo Land, Bulawayo.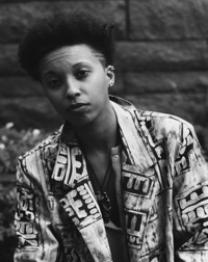 Ashley Davis is an international Spoken Word Artist, based in Dallas, Texas. Her chosen moniker, CRUSH, is also a self-descriptive acronym which stand for Creating Realities Using Spiritual Hands. Her poetry has taken her across the nation and beyond.
She is a member of the Dallas Poetry Slam team, which is ranked first in the southwest United States, and second across the nation (2020). As a stand-alone act, she has also achieved a national number fifteen ranking offstage,Crush is a businesswoman, curator, and visual artist, whose motto is, aptly, "Do everything with love".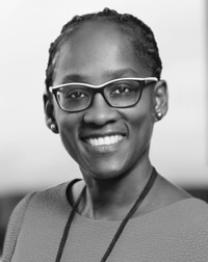 Lisa Padmore is Partner at Ernst and Young in the Caribbean. She is Fellow of CPA Canada – Province of British Columbia, Canada, resident in Barbados.
Lisa has enjoyed over 28 years of public accounting experience serving as engagement lead partner for large, complex clients in the consumer products, construction and power and utilities sectors in Barbados and within the wider Caribbean. Lisa has been a member of the Board of the International Federation of Accountants (IFAC) since 2018, the Audit Committee of IFAC as well as chairs the Technology Advisory Group of IFAC.
Lisa was the 4th female President of the Institute of Chartered Accountants of Barbados (ICAB) and a former member of the Council of ICAB between 2013 – 2020.
professor of electrical engineering
Massachusetts Institute of Technology (MIT)


Dr. Cardinal Warde is a professor of electrical engineering at the Massachusetts Institute of Technology (MIT), and is one of the world's leading experts on materials, devices and systems for optical information processing and displays.
His current research is focused on the development of opto-electronic neural-network co-processors that give computers brain-like computing power, and on membrane-mirror-based spatial light modulators for optical switching and projection displays.
His earlier research contributions are on transparent liquid-crystal micro-displays for virtual-reality eyeglasses, and spectro-polarimetric imaging sensors for remote-sensing applications. Professor Warde holds 12 patents on spatial light modulators, displays, and optical information processing systems, and has published over 150 technical papers and three textbook chapters in these areas. In addition to his teaching and research activities, Professor Warde serves (since 1997) as the Faculty Director of the Office of Engineering Outreach Programs (OEOP) at MIT.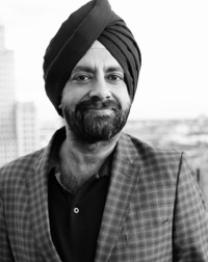 Investor, businessperson, and philanthropist


Dr. Chirinjeev Kathuria is an Indian-American investor, businessperson, and philanthropist. Dr. Chirinjeev Kathuria is the Executive Chairman and co-founded UpHealth a leading global digital healthcare company. Dr. Kathuria co-founded New Generation Power and currently serves as its Chairman.
Dr. Chirinjeev Kathuria co-founded Ocean Biomedical which recently announced a Malaria Vaccine discovery. Dr. Kathuria ran for U.S. Senate in Illinois, becoming the first Indian-American to run for the US Senate in US history, in a race that included eventual winner, President Barack Obama.
Dr. Kathuria has also been involved in space exploration, and was the Founding Director of MirCorp, the first commercial company to privately launch and fund manned space programs.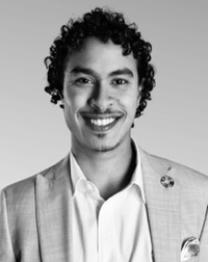 Matthew Springer is the founder and CEO of Holistec® which prepares learners, educators and organisations for the Fourth Industrial Revolution.
He is deeply passionate about innovation, entrepreneurship, sustainability, and social impact, with experience in business development, operations, fundraising, partnerships, IP, branding, and marketing. Born in Barbados, with an LLB from the UK, he launched his first venture at age 14, and bootstrapped two ecommerce companies whilst in law school, which generated sales to over 60 countries. Driven by the lack of diversity and well beingin the tech industry, coupled with the understanding that tech can be used to solve some of humanity's biggest problems, he founded Holistec® Academy, a Personal Accelerator® which incorporates tech, mindfulness, entrepreneurship, and sustainability.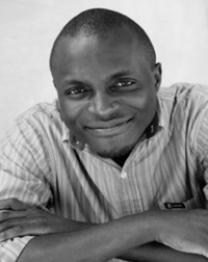 Patrick Kabanda is the author of The Creative Wealth of Nations. Kabanda identifies as an Undercover Artist and Well-Tempered Non-Economist.
Hehas pursued a career linking the arts and international affairs. In his 2013 capstone project for a Master of Arts in Law and Diplomacy at The Fletcher School at Tufts University, entitled "Where Culture Leads, Trade Follows," Kabanda outlined policy measures that could advance the value of African music in the international trade in services.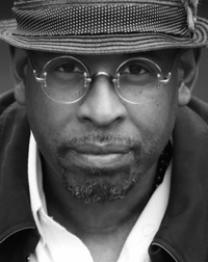 School of Arts, University of Westminster


Kienda Hoji is the Assistant Head of the School of Arts at University of Westminster London and principal lecturer in music law and business.
He is a music and entertainment lawyer, and a consultant with more than 30 years of experience in the global music industry both at independent and major levels.
He is a visiting professor at Peking University, Beijing, China. He has held visiting lectureships including at the Sibelius Academy in Helsinki Finland and the Institute of Cultural Studies in St, Petersburg, Russia.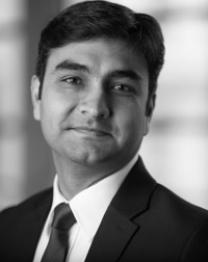 Imperial College Business School


Sankalp Chaturvedi is an Associate Professor in Organisational Behaviour and Leadership at the Imperial College Business School. Currently, Sankalp is also leading the Gandhi Centre within the School.
He holds a PhD from the NUS Business School, National University of Singapore. Prior to his PhD, he has a Masters in Human Resource Development and Management from the Indian Institute of Technology, Kharagpur, India and a Bachelors in Engineering from RAU, Udaipur, India.
Oxford Mindfulness Centre


Chris Ruane is Trustee of Oxford Mindfulness Centre and a long-time advocate for mental health and human flourishing. He has been a member of the British Parliament since 1997. In 2013, he set up free mindfulness classes in the UK Parliament and has established a mindfulness practice group in UK Parliament in 2013 and the Mindfulness All Party Parliamentary Group in 2014, a cross party group dedicated to developing public policy on mindfulness in health, education, criminal justice, and the workplace.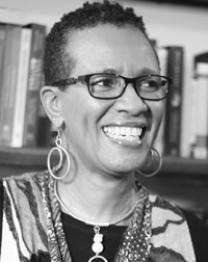 Dr. Annalee C. Babb is co-lead organiser of UNCTAD 15's Creative Industries Trade Digitisation Forum, and she chairs the Digital Transformation and Solutions Committee of the Prime Minister of Barbados' Jobs and Investment Council.
Annalee an international consultant specialising in technology, innovation, investment | export promotion, and the development of small island developing states (SIDS).
She is a member of the CivTech Alliance, a global grouping that shares best practice on the most effective ways to nurture local innovation for the delivery of digital public services and govtech solutions. She is an expert member of the United for Smart Sustainable Cities (U4SSC) Simple Ways to be Smart Initiative of the International Telecommunication Union.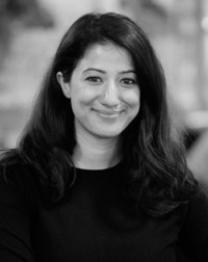 Ana Bakshi is the award-winning inaugural Executive Director of the Oxford Foundry, the University of Oxford's first multidisciplinary entrepreneurship centre.
She has founded and launched world-leading entrepreneurship and technology centres and accelerators that have upskilled tens of thousands of people, bridging the skills gap for employers, and accelerated hundreds of startups working in high-impact areas including climate change, healthcare equity, and cybersecurity. The portfolios she has enabled are collectively valued at over £250 million, have raised over £75 million in investment and have created 1,000+ jobs.
Ana has been instrumental in creating positive, systemic and cultural transformation within complex, centuries-old educational establishments. Her work has demonstrated the critical, unique role universities can, and should, play in upskilling and reskilling wider populations and accelerating commercially successful, high-impact, purpose-led startups.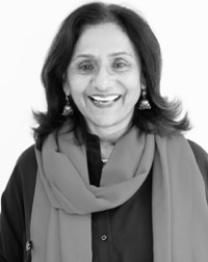 Film Producer and Co-Founder


Parminder Vir OBE is a Film Producer and Co-Founder at Support 4 Africa SMEs. She is a commercially focused executive with broad international experience in entrepreneurship, business development and media.
She is a recipient of the Order of the British Empire (OBE) by Queen Elizabeth for services to the broadcasting and film industry. She designed, conceptualized and implemented an ambitious Pan-African, holistic entrepreneurship programme, providing training, mentoring, seed capital, access to networks and markets impacting over 10,000 African entrepreneurs with the Tony Elumelu Foundation (2014-2019).
Parminder advocated for entrepreneurship as the best path for social and economic development of the continent; changed the African narrative through entrepreneur stories and helped shape the agenda for the growth of African entrepreneurship.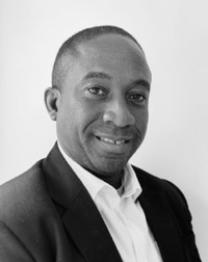 United Nations Development Programme


Kevin Simmons is Head of Experimentation at United Nations Development Programme.
He is a technology investor and strategic advisor to CEOs of technology startups. A graduate of the U.S. Naval Academy, with service at the United States Military Academy at West Point, he excels at leadership and team dynamics in high-stress environments.
Kevin is a former project manager for global oil giant Chevron where he managed complex engineering and construction projects in six (6) and his work has been featured in the leading industry publication Offshore. He holds advanced management and business degrees from Stanford University, Rice University and the University of Oxford.
He has helped launch or co-found four technology startups, including UK award-winning Aceleron where he was the Chief Finance and Operations Officer, and notable US-based Innclusive which was featured in The Fast Company; The Washington Post; and Forbes.
---

Related
Event
Contact
Barbados team:
Geneva team: