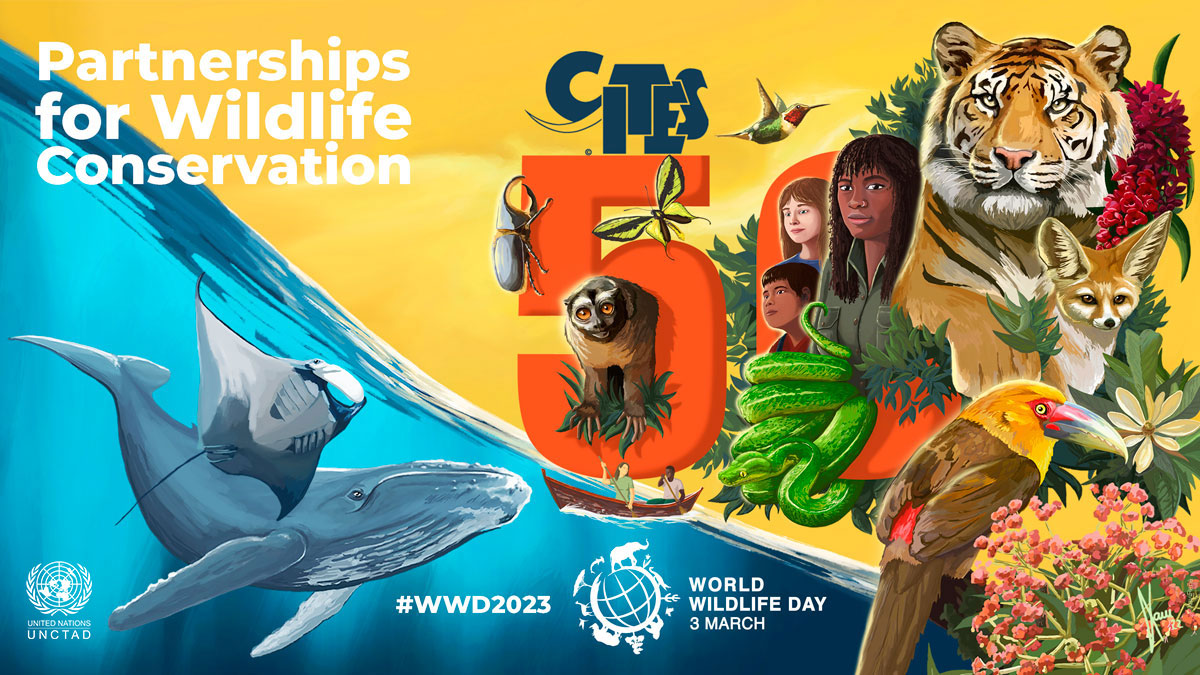 03 March 2023
12:00 - 13:30 hrs. CET. Conservatoire et Jardin botaniques de Genève
Geneva
, Switzerland
Background
On 20 December 2013, at its 68th session, the United Nations General Assembly proclaimed 3 March as World Wildlife Day to celebrate and raise awareness of the world's wild fauna and flora. This date is also the day of the adoption in Washington of the Convention on International Trade in Endangered Species of Wild Fauna and Flora (CITES) in 1973, which plays an important role in ensuring that international trade does not threaten the species' survival.
Celebrating the 50th anniversary of CITES, this year's World Wildlife Day theme is "Partnerships for Wildlife Conservation", in recognition of the work CITES does and the collaborative work and partnerships for conservation that is going on at the local, national, and global level. This year's theme presents an opportunity to highlight the people and organizations who are making a difference – one of which is UNCTAD whose work on the implementation of the Convention and the promotion of legal, sustainable and traceable wildlife trade in developing countries through its BioTrade, Blue BioTrade and ASYCUDA eCITES BaseSolution initiatives, has spanned over two decades and counting.
Objective
This milestone event is a celebration of CITES's role in bridging and fortifying global partnerships that make a crucial contribution to sustainability, wildlife, and biodiversity conservation.
About this event
In line with the World Wildlife Day 2023 Global Event taking place in Washington D.C., the CITES Secretariat and the Geneva Environment Network are organizing a commemorative ceremony and film screening that highlights wildlife as an important component of biological diversity and how its conservation and sustainable use will help reduce the risk of unprecedented extinctions from overexploitation. The documentary is part of the International World Wildlife Day Film Showcase organized annually by Jackson Wild.
This event will conclude with a reception and cake-cutting ceremony celebrating 50 years of the signing of the Convention. The Ambassadors of the United States of America and Panama, UNCTAD and other representatives of Geneva-based international organizations, as well the Swiss CITES Management Authority will take part in the ceremony.
Attendance to this event is in-person only – please register using the link above.
There is some issue in accessing document path, Please contact to Site Admin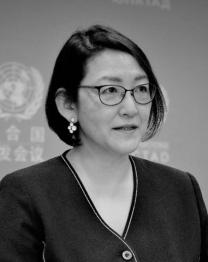 Division on International Trade and Commodities, UNCTAD


Miho Shirotori is the Acting Director of the Division on International Trade and Commodities (DITC) of the United Nations Conference on Trade and Development (UNCTAD). Miho also leads a team of experts that assess how trade agreements, trade in services, and the creative economy contribute to inclusive and sustainable economic diversification. Her expertise includes "equitable" trade in agriculture for least developed countries, low-income countries, and net food-importing developing countries. Miho represents UNCTAD in global conferences and various inter-agency activities, including the UN inter-agency task force that monitors the implementation of the Addis Ababa Action Plan for the Financing for Development.
Co-organizer(s):
World Wildlife Day, CITES, and Geneva Environment Network, with the Missions of the United States of America, and the Republic of Panama, FSVO (Switzerland), European Union, UNCTAD, IISD, WEF, the City of Geneva, and Jardins Botaniques
---

Related
Topic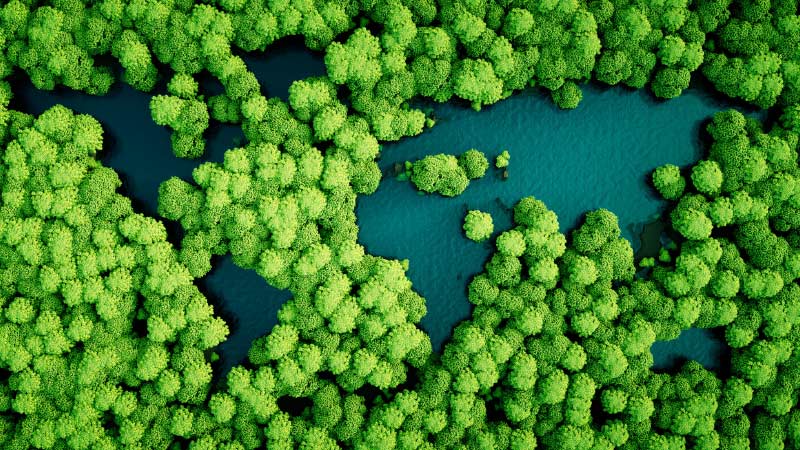 Trade and environment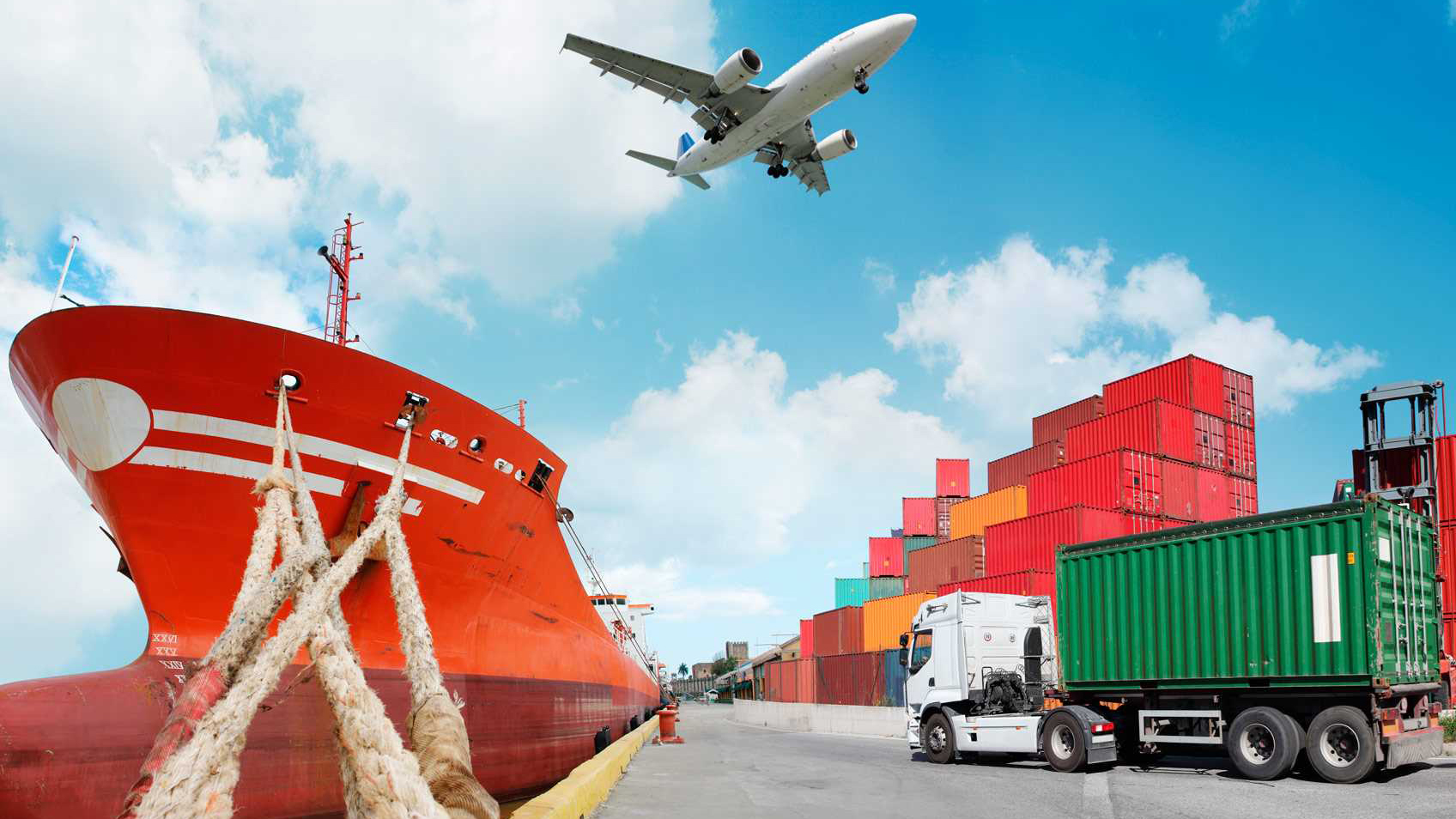 Transport, logistics and trade facilitation
Programme
Project
Contact
Mr. David Vivas Eugui, Chief of Section, Trade, Environment, Climate Change and Sustainable Development Branch, UNCTAD - david.vivaseugui@un.org
Mr. Jan Harvey Parafina, Research and Communications Consultant, Geneva Environment Network - jan.parafina@un.org
Ms. Diana Duarte Rizzolio, Coordinator, Geneva Environment Network - diana.rizzolio@un.org