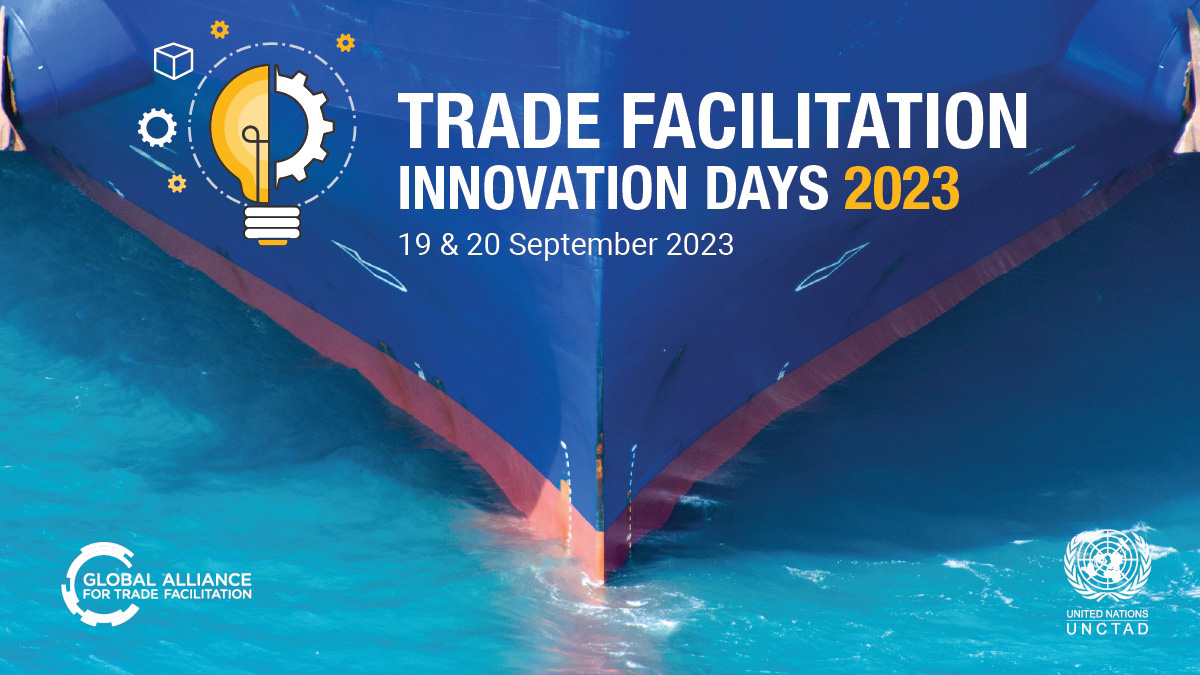 19 - 20 September 2023
Online
Trade Facilitation Innovation Days 2023
Kicker: More risk-taking, greater inclusion required in trade facilitation
Trade facilitation experts, including government officials, policymakers, logistics providers, business leaders, entrepreneurs, software developers, academics, and other stakeholders, gathered online September 19 & 20 at Trade Facilitation Innovation Days (TFID) 2023, to share innovative proposals on streamlining trade.
The two-day online event, hosted by UNCTAD and the Global Alliance for Trade Facilitation focused attention on some of the hottest topics in world trade, including:
Harnessing technology to further streamline processes
Reinforcing supply chain sustainability
Advancing e-Commerce
Improving risk management
Transitioning to clean energy.
Innovation has a positive impact in all these areas, simplifying business procedures and improving productivity in border clearance processes.


In a keynote address welcoming around 550 registered participants from across the world, Alliance Director Philippe Isler called on the trade facilitation community to become more diverse and less risk averse.
"People from every walk of life should be encouraged to contribute," he said. "We need to tap into people with firsthand experience of the realities on the ground and listen to those sometimes-hidden voices. We must also be prepared to experiment even if this means taking a bit more risk – this is what innovation is about."
During the event, much discussion focused on data capture, management, usage and sharing. There was general agreement about the need to optimise data management for supply chain resilience and every aspect of trade. Among other topics, the event also explored the transformational potential of Artificial Intelligence (AI), cryptocurrencies and blockchain technologies, with many speakers noting that developing countries and least developed countries would require significant investment to share in the expected gains.
Illustrating this, Pren-Tsilya Boa-Guehe, Google Head for Pan-African Institutions, Government Affairs & Public Policy, pointed out that despite the explosion in mobile phone usage in Africa, fewer than 7% of the continent's estimated 44 million micro, small and medium enterprises (MSMEs) are trading online. Increasing this percentage exponentially would require investment in digital development but also predictable, standardised regulations.
Other speakers also expressed similar sentiments regarding regulatory change to capitalise fully on modern technologies. Countries are adopting national standards, but capabilities of innovations such as AI or blockchain may never be fully realised without international harmonised data regulation.
Many contributors were also keen to emphasise the centrality of human interaction and the necessity of collaboration between public and private sectors in driving successful trade facilitation initiatives.
"Despite the rapid pace of tech advancement, the human factor remains as crucial as ever," said Shamika Sirimanne, Director of UNCTAD Division on Technology and Logistics. "It is people that steer technologies and ensure collaboration to ensure success. Without trust and partnership, trade tech solutions can collapse."
In a lively discussion on the relationship between trade and climate change, there was general agreement trade facilitation had a key role to play.
"Trade is good for economic development, but it has a bad impact on the planet if we don't set-up counter-balancing measures," said Tarik Maaouni, Chief Information Officer National Port Agency of Morocco.
Every session culminated in entrepreneurial pitches - 14 in total - on applying innovative technologies in solving identified trade facilitation problems. For example, Aymeric Le Page, Co-founder and CEO of Docloop, detailed how the start-up uses AI to accelerate decarbonisation and digitalisation in goods transportation and logistics.
Docloop's technology automatically converts unstructured, paper-based data such as invoices, packing lists, bill of lading, customs declaration, and order forms into organised, actionable formats for integration into key digital systems. Resulting increased efficiencies enable teams to concentrate on core, high-impact tasks, driving overall productivity gains.
Juan Pablo Ortega, Co-founder and CEO of Yuno, an online payments facilitator, detailed how the start-up technology is overcoming challenges to e-Commerce growth, including cart abandonment and fraud.
Yuno, which is being rolled out across Latin America, aims to manage fraud while tackling many of the issues preventing final payment, including complex checkout processes and long load times.
Yuno enables merchants to integrate more than 200 payment methods in just four weeks, reducing infrastructure costs. Smart routing has enabled clients to increase their e-Commerce approval rate from an average of 85% to 100%. The company is already working with large corporates such as McDonald's, Avianca, Open English, and Rappi.
Pioneering Solutions for Global Trade Challenges
Following the success of Trade Facilitation Innovation Days 2022, an international event that attracted around 700 participants from over 100 countries, UNCTAD and the Global Alliance for Trade Facilitation are thrilled to announce the forthcoming edition of this groundbreaking initiative.
Trade Facilitation Innovation Days 2023 will continue to reshape and revolutionize the world of cross-border trade by bringing together a diverse community of trade facilitation experts, governments, logistics providers, industrial leaders, entrepreneurs, software developers, academics, think tanks, incubators, and many more stakeholders to advance innovation still needed in the world of international trade.
The two-day virtual series of events will address five topics:
The themes are then split again into sub-topics to allow for in-depth exploration of the potential innovative solutions.
Bringing together public and private stakeholders as panelists, the sessions hope to provide a platform for innovative ideas and exchange of hands-on experiences and takeaways to accelerate progress in tackling trade facilitation challenges.

Participation and Registration
The meeting will be streamed online via DHL and is open to all international trade professionals and enthusiasts around the world.
Registration is mandatory and participants who do not already have an account on Indico.UN must first create an account and then register for the event.
A link to the on-line forum will be sent to all registered participants before the forum begins.
There is some issue in accessing document path, Please contact to Site Admin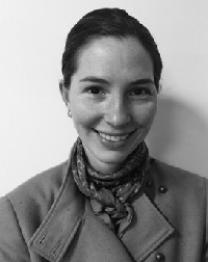 Aba Schubert is the co-founder and CEO of Dorae, a technology company serving the global trade space.
She also co-founded the Aethel Group, a global enterprise with businesses in alternative asset management and financial services, mining and technology. Earlier in her career, Aba was a partner at Eton Park, then a global multi-strategy hedge fund.
Aba is a Global Innovator of the World Economic Forum and is a leading voice in industry and policy dialogues relating to trade, technology, natural resources and investment. She is a member of the Bar of the Supreme Court of the United States of America and received a math degree from Cornell University and a Juris Doctor from Harvard Law School.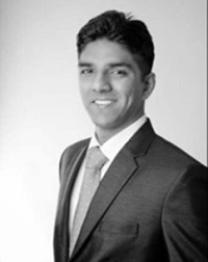 Consultant (International Trade & Strategy)


Aditya Kashikar is a founder of a consulting firm, 'Trade Winds Consulting' with a demonstrated history of working in the international trade industry since last 10 years.
As a Consultant (International Trade & Strategy), he provides following expert solutions in international trade:
Global Services:
Expand your business horizons and tap into new markets with our expert cross-border trade consulting services. We specialize in navigating the complexities of international trade, enabling you to seize opportunities and maximize profits on a global scale. (www.twconsulting.in/global-services)

Emerging India:
At Indian Cross-Border Trade Compliance, we specialize in providing businesses with the knowledge and expertise to ensure smooth operations and compliance adherence. Our comprehensive solutions empower you to expand your global reach while navigating the intricacies of Indian trade regulations. (www.twconsulting.in/emerging-india)

Retainership:
With our expertise in Retainership, we ensure flawless international trade. Focus on growth while we handle complexities. Partner with us for smoother operations and unmatched success. Unlock the full potential of our services by joining our exclusive Retainership. (www.twconsulting.in/retainership)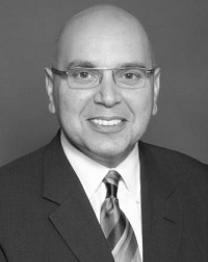 SVP Public Affairs- Global Borders


Based in Washington, DC, Amgad Shehata has responsibilities for Global Public Affairs and Strategy. In recent years, as global supply and value chain issues have risen in strategic importance, Amgad has facilitated a wide-ranging dialogue between the public and private sectors on trade, borders, continental competitiveness, and security. As Senior Vice President of Global Public Affairs and Strategy, Amgad works with a UPS team of customs and border experts that design and drive implementable policy and regulatory solutions that enhance global supply and value chains, including business-to-business and business-to-consumer e-commerce. UPS is a proponent of reducing and removing trade barriers by leveraging the new digital economy, which supports our customers' growth and improves the efficiency and cost-effectiveness of global supply networks.
Amgad serves on the board of the Global Express Association in Geneva, Switzerland, and the steering committee of the Paris-based Global Alliance for Trade Facilitation, working to assist countries in implementing the World Trade Organization's (WTO) 2017 Trade Facilitation Agreement. Previously, Amgad served as co-Chair of the U.S. private sector Trans-Pacific Partnership (TPP) negotiations coalition and co-Chair of the U.S. State Department-led Americas Business Dialogue. Throughout 2018-19, Amgad led UPS' Washington, D.C., efforts on the renegotiation of the North American Free Trade Agreement (NAFTA).
During his over 30-year tenure at UPS, Amgad has held several senior management roles in various functions, including strategic planning, mergers and acquisitions, accounting, and marketing. He has leveraged his transportation experience and cross-border knowledge to help develop and launch numerous new innovative product, policy, and process solutions for UPS that reduce friction points in global commerce.
Amgad started as a delivery driver with UPS after finishing his degree at York University in Toronto, Canada.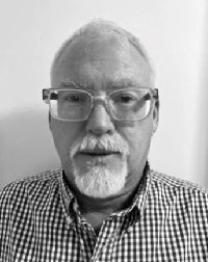 Manager, Internatiomal Trade
University of Mississippi/ MS-SBDC


Anthony (Tony) Cambas is an Adjunct Faculty member in Management (International) and Manager of International Trade at the University of Mississippi / Mississippi Small Business Development Center (MS-SBDC). In his current position, Anthony provides international trade assistance to entrepreneurs and SMEs throughout Mississippi, U.S.A.
He has worked as a senior advisor on multiple USAID, EU, Interamerican Development Bank (IDB) and other donor funded projects in Africa, Asia and Latin America focusing on Customs modernization, Trade Facilitation, Free Trade Agreement (FTA) implementation, and export development.
Anthony is a former U.S. Customs Import Specialist Team Leader in Miami, Florida and enforced import admissibility requirements, HS classification, valuation, preferential and non-preferential rules of origin and Intelectual Property Rights. while with U.S. Customs, he was part of the Customs effort to implement and enforce NAFTA rules of origin.
Cambas is multilingual and holds a bachelor's degree in International Relations from Florida International University (U.S.A.); a masters in International Customs Law and Administration from the University of Canberra (Australia); and a masters in International Agriculture with a focus on International Trade and Development from Oklahoma State University (U.S.A).
He is a Licensed Customs Broker (LCB) by U.S. Customs and Border Protection/U.S. Department of Homeland Security; a Certified Customs Specialist (CCS) by the National Customs Brokers & Forwarders Association of America (NCBFAA); and a NASBITE Certified Global Business Professional (CGBP).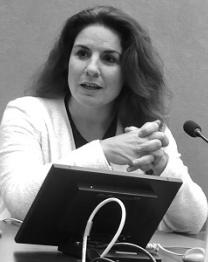 Economic Affairs Officer, Trade Facilitation Section


Celine Bacrot is an Economic Affairs Officer, Trade Facilitation Section, UNCTAD. She has over 20 years of work experience with a focus on trade, regional integration and trade facilitation. From 2003 until 2008, she worked in UNCTAD as focal point of the Enhanced Integrated Framework (IF) for the Least Developed Countries (LDCs) on the formulation of trade strategies and coordination of UNCTAD technical assistance. Afterwards, she spent more than 10 years based in East Africa working for several UN agencies (UN-Habitat and UNICEF) and set up a consultancy firm in Arusha, Tanzania, working on trade projects, mainly regional integration, trade development strategies, and trade facilitation in the EAC region and Asia-Pacific. Since 2014, she has been the regional coordinator for the UNCTAD Trade Facilitation project in East Africa. She has a Master in Economics with a specialization in Economic Development as well as a Degree in Political Science, Development and Co-operation from the University of Paris-La Sorbonne.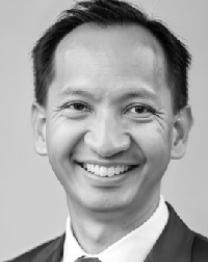 Senior Manager, Digital Cargo


David Sauv is a dedicated leader in the air cargo industry with a passion for digitalization. With over 15 years of experience, he currently serves as Senior Manager of Digital Cargo at the International Air Transport Association (IATA).
David's work focuses on advancing the industry through initiatives like ONE Record, a groundbreaking data sharing standard. He firmly believes that data sharing can revolutionize risk management practices in the air cargo sector. By providing real-time visibility and traceability, it enables more efficient and adaptable risk mitigation strategies.
He is also involved with global authorities and various PLACI (Pre-loading Advance Cargo Information) regimes. These partnerships are integral to enhancing risk management practices and ensuring the secure and efficient movement of goods worldwide.
David looks forward to sharing his vision and insights during Session 4, "Risk Management – Embracing Adaptability," at the Trade Facilitation Innovation Days, where he aims to inspire innovative solutions for the industry's challenges.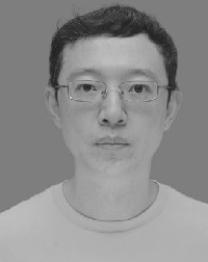 Director of Autonomous Driving Lab
Cainiao Network, Logistics Arm of Alibaba


Dayang Hao is the Director of the Autonomous Driving Lab at Cainiao Network, where he has successfully invented and developed groundbreaking technologies such as Xiaomanlv, a wheeled last-mile logistics robot, and Damanlv, an unmanned semi-truck. With extensive experience in Planning & Control, he has led a research team that specializes in implementing mathematical optimization methods and learning techniques for the path and speed planning modules of autonomous driving vehicles. Before his involvement in autonomous driving, Dayang spent seven years working on online advertising system development at Baidu and Facebook. He holds a Bachelor's degree in Computer Science & Engineering from Zhejiang University and a Master's degree in Computer Science from the University of Missouri.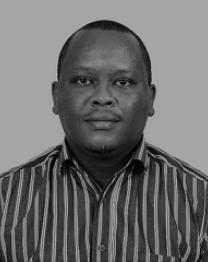 Quality Health Safety Environment Security and Facilities Manager & Compliance Delegate
AGL Kenya Limited (Africa Global Logistics)


Dennis Kiberenge is a risk manager, problem solver, innovator, difference maker and a young Leader with 16 years in quality, health & safety, environment, ethics and compliance, facilities management experience.
Dennis is in the top '40 under 40 Health & Safety top influencers and innovators' NEBOSH UK 2019.
Dennis' other areas of activities:
Multinational transport, logistics and supply chain management
Compliance program implementation including anti-bribery, whistleblowing, international sanctions, risk assessment, training and third party due diligence.
QHSE - ESG climate action strategy planning, auditing, and reporting • Head of corporate security covering business code of conduct and supply chain investigations
Large multi-site facilities maintenance management
Member of the International Institute of Risk and Safety Management – UK.
Lastly but not least, Dennis is also a history buff, Rugby fan, husband and father of 2 future rugby players!!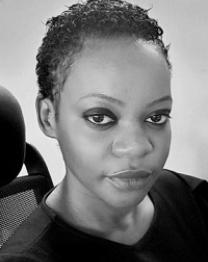 Edna is the GoTrade coordinator in sub-Saharan Africa, and an advocate of the High Court of Kenya with 6 years' experience in both the public and the private sector, and a specialty in International Trade Law and Policy. She has a bachelor's degree in law. Before joining DHL as a GoTrade Manager for the past 2 years, She was a researcher at the Kenya Law Reform Commission for 3 years, she has also worked with at the Ministry of Foreign Affairs, Office of Registrar of Treaties as a researcher for 1 year.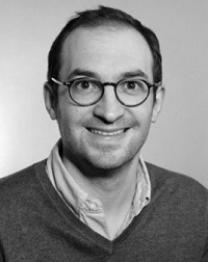 Global Alliance for Trade Facilitation / GIZ


Edouard Descôtis is a project manager with the Global Alliance for Trade Facilitation and the Deutsche Gesellschaft für Internationale Zusammenarbeit (GIZ). He has over 10 years of work experience with a focus on international trade, customs and digitalization. Based in Bonn, Germany, Edouard leads trade facilitation projects in various countries to simplify and digitalize trade procedures and documents using technologies such as blockchain or artificial intelligence. Previously, Edouard worked as a lawyer in Brussels and New Delhi. Edouard holds a Master of Laws from the Paris-Sorbonne University and a Master of Science in Public Policy from the Maastricht and United Nations Universities.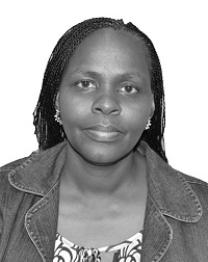 Fridah Kimani is an experienced Customs official with over 17 year's local and international experience. She currently works at the Kenya Revenue Authority and deals with interpretation of Customs Tax Law in relation to tariff classification and Customs valuation. She worked for the World Customs Organization (Finland Funded project) as a Regional Expert, Trade Facilitation for East and Southern Africa. Her responsibilities included overseeing implementation of project activities, conducting scoping, diagnostic as well as capacity building workshops.
Fridah is accredited by the World Customs Organisation (WCO) as a Customs Valuation trainer and also as a Technical and Operational Advisor (Revenue Package). She is a part time trainer for the Kenya School of Revenue Administration (KESRA) and has been a tutor for the 6th and 17th sessions of the WCO, Virtual Customs Orientation Academy (VCOA). She is also a mentor for the 2023 African Tax Administration Forum (ATAF) Women in Tax Mentorship Program.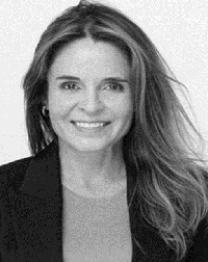 Gabriela Montenegro Calderon
International Development Consultant / Founder and Managing Director of Prospera Consortium


Gabriela is an accomplished international economic development professional, with extensive experience working with multilateral organizations and donors in over 12 countries across Latin America, the Caribbean, and Southeast Asia. She has completed extensive technical assistance work on trade facilitation, digital economy, entrepreneurship and innovation, and conducted research on best practices to promote electronic commerce for Small and Medium Enterprises, and women-led businesses. Throughout her career, Gabriela has achieved strategic public-private partnerships and sustained engagement of key stakeholders to advance development initiatives to foster trade, food security, and inclusion. Her work with the United States Agency for International Development, and the World Bank Group in the Central American Region has included managing complex multicounty projects, conflict management, negotiations, and facilitating conferences, focus groups, and workshops.
Since 2016, Gabriela is Managing Director for Prospera Consortium LLC, and actively works in different initiatives to promote inclusive and sustainable trade, and digital economy. Currently, Gabriela supports the multidonor team working in a new trade facilitation strategy for economic recovery in Central America; is developing a strategy to promote business formality of MSMEs with CENPROMYPE / SICA, the Organization of American States and Meta, and as well as other projects to promote value chain integration of SMEs in export markets.
Gabriela holds a Bachelor's degree in Business Administration from University Francisco Marroquin Guatemala, a Master's Degree in International Management from Thunderbird, American Graduate School of International Management, and is currently pursuing post Graduate Studies on Development and Information Technologies at the University of Washington. Gabriela lis based in SEattle, WA, where she resides with ther family.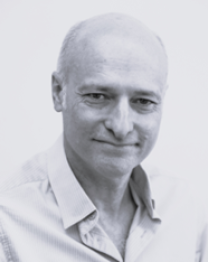 Gadi Benmoshe is the Managing Director of Marinnovators, offering consulting services focusing on Digital transformation, Innovation and Cybersecurity to Port Authorities, Port Operators and Maritime-Tech companies.
Benmoshe is vice chair of the International Association of Ports and Harbors (IAPH) Data Collaboration Committee in which he lead the development of the whitepaper "The mindset shift to innovation in ports".
He is a former Chief Information Officer of Israel Ports Company, in which he led the Israeli nation-wide Port Community System. He also participates in a number of international organizations activities: IMO, UN/CEFACT, WEF, IPCSA, ISO.
He holds B.A. in computer science as well as M.B.A.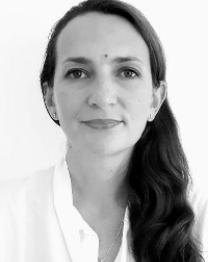 Manager, EY Advisory, Commodity Trading & Risk Management


Ganna has 15+ years in commodities, energy markets, and financial services, including over a decade in Switzerland. Her expertise spans trading mechanisms, energy economics, and analytics. As a key member of Switzerland's risk assessment team, she works with banks and commodity traders, focusing on internal controls, valuation testing of derivatives, including deals and models evaluations. She also assesses middle office processes, market data validation, and risk management protocols for top commodity traders.
In the energy transition arena, Ganna played a pivotal role in establishing biofuels trading processes for a major oil and gas trading company, emphasizing traceability and third-party evaluations. Additionally, she contributed to the creation of discussion platforms on sustainability and innovation in the commodity trading industry.
Ganna has an MBA from Geneva University, specializing in Commodity Trading, an MBA from OXIIF, UK, an ACCA qualification, and the STSA Risk Certificate in Commodity Trading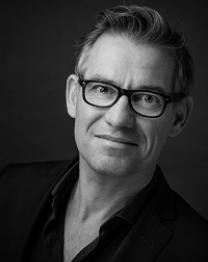 Founder and Director of Business Development


Geert Rensen is one of the Founders of Be Informed. in 2006 he founded the Be Informed company on the belief that the next frontier for productivity improvement lies in automation of knowledge work and that this is key to improving the standard of living of our communities.
Working with public sector agencies since 1993 he has set himself the challenge to help disentangle the maze of rules and regulations that governs the relationship between governments, businesses and citizens. Following in a joint research project with the University of Amsterdam aimed at making regulations of the Government of the Netherlandse more transparent he designed the Be Informed platform around semantic web and legal knowledge representation standards.
Geert Rensen is the spokesperson for Be Informed and a business development lead with a practical view. He has implemented Be Informed solutions in over 15 countries worldwide and works with the all large Be Informed accounts in public sector, financial services and trade and transport. Geert is passionate about helping organizations reimagine their business processes by applying smart technologies in combination with legal knowledge representations.
Geert currently holds the role of Director of Business Development for Be Informed and has been active as the Chief Operating Officer, Managing Director of the US operations and Director Marketing & Sales. Previously, he worked for Logica as an Account Manager, Business Unit Manager, and Sales Director Public Sector.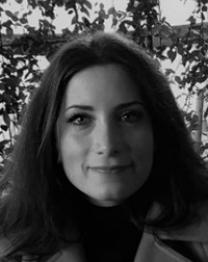 Netherlands Organization for Applied Scientific Research (TNO)


Giulia Biagioni is a scientist at TNO, The Netherlands Organization for Applied Scientific Research where she works in the area of ontology engineering and semantic technologies, particularly within the legal context. Her primary interests revolve around advancing data integration solutions that can empower a wide range of stakeholders to reach interoperability while fostering the creation of a fair and inclusive market.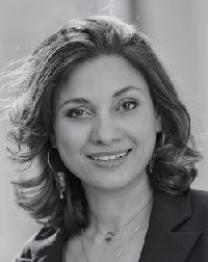 Vice Chair Transport and Logistics


As one of the world's leading experts working towards digitalization of trade, transport, and logistics, Ms. Hanane Becha is the UNECE – UN/CEFACT Vice Chair of the Transport & Logistics Domain representing the community of members and contributors to UN/CEFACT. She contributes to the development of the Centre and its recognition at the global level as the reference entity for Trade Facilitation and Electronic Business. In addition to this role, Hanane has been Project Lead on multiple projects including the Smart Container Project and the Cross Industry Supply Chain Track and Trace Project.
Hanane is an international Standards Developer since 2006 and is an active participant in international Standards Development Organizations including UN/CEFACT, IMO EGDH, SMDG, ISO TC8 & TC 154 and DCSA. Her focus is on driving innovation for logistics. She is author of numerous trade and logistics-related articles, and co-creator of several innovative standards.
Hanane received a Ph.D. and an M.Sc. in Computer Sciences from the University of Ottawa, Canada.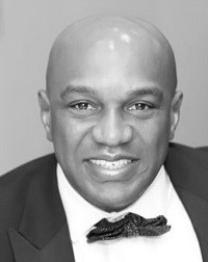 Ike Ononogbu is a Co-founder & CEO of SupplyNow; a sub-Saharan-focused startup that has built a platform to make procurement easier for corporations. The startup simplifies procurement by streamlining the end-to-end procurement cycle from Request for Quotes (RFQs) to delivery.
Ike, as a consultant, has worked on initiatives that have helped organizations in the EMEA region make informed decisions through the use of accurate, consistent, and complete data. Some of his notable projects include providing advisory services to the European Central Bank (ECB) BIRD project and putting together a Data Governance framework for The International Air Transport Association (IATA).
He holds a Bachelor's degree in Computer Science and a Postgraduate Diploma in E-Technology from Greenwich University.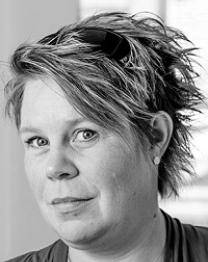 Innovation and Hackathon Lead
for the Global Alliance for Trade Facilitation at the World Economic Forum


Ines is highly impact driven and has a deep passion for innovation. She currently works as Innovation and Hackathon Lead at the World Economic Forum for the Global Alliance for Trade Facilitation. There she leads the efforts to foster innovation and collaboration amongst all stakeholders involved in international trade and cross-border movement of goods.
In this role she organises hackathons and innovation events that aims at bridging the gap between long existing bottlenecks in international trade and innovative solutions and technologies.
Ines is a firm believer in the power of technology to drive positive change and is always on the lookout for new and innovative ways to solve complex issues. She is known for her strategic thinking, creative problem-solving skills, and ability to bring people together to achieve a common goal.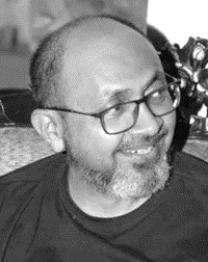 Irfan Sarfraz has spent more than a decade in designing and implementation of modern trade facilitation solutions for cross-border agencies in many countries.
During COVID, as a Master Trainer of UN-ITC, he has interacted with, trained and oriented border agencies management and officials on how to facilitate trade in difficult time and put their acts together to meet WTO-TFA commitments creating some real benefits to the end user in business and trade.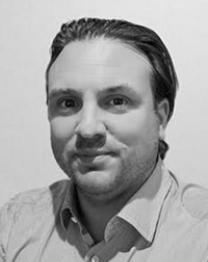 A commodities and FinTech specialist with two decades in the markets and a proven track record creating and growing innovative businesses with technical edge. Led the sale of Munich based tech startup MVS, achieving full exit to Platts in 2015. James led the Platts Innovation centre which specialises in deploying applied blockchain, machine learning and big data.
2018 Deployment of the Energy Industry's first (and longest running) blockchain platform (https://on.ft.com/2PmfKBc)
2019 Rolled out Platts Tradevision, revolutionary DLT powered trade capture system to widespread adoption by North American Nat Gas Market (https://bit.ly/3fw4kFt)
2020 Successfully developed energy market analytics platform harnessing machine learning over billions of previously untapped data points, generating price forecast accuracy of 92% across 2 benchmark contracts. (client privileged results)
2020 Delivered world's first fully equipped high frequency, realtime p2p power market Rotterdam (https://bloom.bg/3ufjOSF)
2021 led spin out and foundation of Distro Energy B.V. an independent venture backed by the Port of Rotterdam, deploying software to facilitate the most profitable connections between energy users, generators, and storage providers.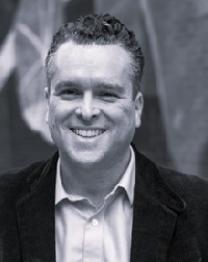 Director, National Center for Disaster Preparedenss
Columbia Climate School, Columbioa University


Jeff Schlegelmilch is a Research Scholar and the Director of the National Center for Disaster Preparedness, Columbia Climate School, at Columbia University. In this role he oversees the operations and strategic planning for the center. Before becoming director, he served as the center's deputy director for more than five years. He also oversees projects related to the practice and policy of disaster preparedness, including the multi-award winning Resilient Children / Resilient Communities Initiative. His areas of expertise includes public health preparedness, community resilience and the integration of private and public sector capabilities. Prior to his work at Columbia, he was the Manager for the International and Non-Healthcare Business Sector for the Yale New Haven Health System Center for Emergency Preparedness and Disaster Response. He was also previously an epidemiologist and emergency planner for the Boston Public Health Commission.
He has advised leaders on preparedness systems and policy at all levels of government. He is an Opinion Contributor with The Hill and is frequently utilized as a subject matter expert for numerous media outlets. He is also the author Rethinking Readiness: A brief guide to twenty-first-century megadisasters published by Columbia University Press. He holds a Master's degree in Public Health from UMASS Amherst in Health Policy and Management, and a Master's degree in Business Administration from Quinnipiac University.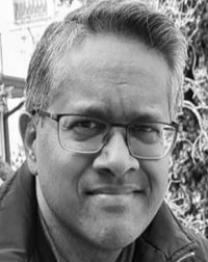 Information Systems Officer


John David is an Information Systems Officer at the United Nations Conference on Trade and Development (UNCTAD) where he works for the Automated System for Customs Data (ASYCUDA) Programme. He has worked in the technical field of customs automation for almost 26 years. John currently coordinates the technical development and support of ASYCUDA systems including the most recent version - ASYCUDAWorld.
John was raised in the UK, Botswana and Switzerland. He graduated from Bristol University with a Master's degree in Computer Science. He has participated in international conferences with the WCO, EU, OIC-IDB and COMESA where he delivered presentations and demonstrations of ASYCUDA systems.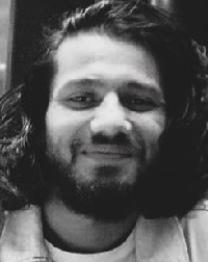 Centre of WTO Studies (CWTOS), IIFT


Kailash Chauhan is a Research Fellow (legal) at the Centre of WTO Studies (CWTOS) working at the Ministry of Commerce and Industries, Government of India.
Kailash is working in the Trade facilitation department and has done research work on various projects related to Trade facilitation like The WTO's Trade Facilitation Agreement Facility (TFAF), India's commitments under the Trade Facilitation Agreement, National Committee on Trade Facilitation and Framework Agreement on Facilitation of Cross-border Paperless Trade in Asia and the Pacific (CPTA).
Apart from trade facilitation, Kailash has also research experience in Technology transfer, e-commerce, Trade Policy Review (TPR) and trade & development etc. Kailash has also done research work in the India-UK FTA and India-EU FTA.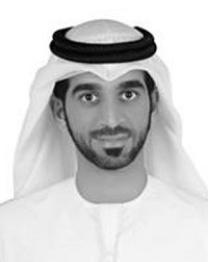 Director of Strategic Planning Division and Project Management Office (PMO)


Eng. Khalid Hasan Ali Al Marzooqi is responsible for leading strategic initiatives and programs related to Digitization, Security, Revenue Management and Trade Facilitation, including innovative solutions, Process Excellence, and Customs foresight. He has an MBA in Project Management from Abu Dhabi University and BSc in Management from Higher Colleges of Technology, Six Sigma Certified, and Member of the Youth Council and Abu Dhabi Government Future Leaders Program.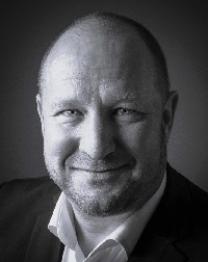 Trade and Customs Consulting at A.P. Møller- Maersk


Lars Karlsson is Global Head of Trade and Customs Consulting at A.P. Møller- Maersk and he is widely acknowledged as one of the most well-known and experienced customs leaders in the world, with an extensive background over three decades in customs, borders and international trade policy.
Before joining Maersk he was for ten years Managing Director and co-owner of KGH Customs Services, a 1100 people strong Pan-European expert company in the areas of Customs, borders and trade policy.
Lars Karlsson is former Director of the World Customs Organization (WCO), an international institution with 185 members countries representing 99% of world trade. WCO is a standard-setting organization for customs and borders.
Karlsson is also former (act) Director General and Deputy Director General of Swedish Customs, having served twenty-eight years in Swedish Government.
Lars Karlsson serves as Senior Advisor to Governments, international institutions and multinational companies all around the world and has acted as independent senior advisor to both EU and UK on Brexit. He leads and sits on board of several international think-tanks and research networks on customs, borders and trade and he represents Maersk in the private sector groups in a range of international organizations. He is also a member of the UK Cabinet Office Expert Advisory Group.
He is Doctor of Education (honoris causa), holds a Master in International Customs Law and Administration (University of Canberra) and academic degrees from several Universities in multiple countries. His received his leadership and management education from IMD International Institute for Management Development (CH), Cranfield School of Management (UK) and University of Uppsala (SE).
Lars Karlsson is an acknowledged speaker, author of several books and has been published in various academic journals. He has visited 174 countries and has worked in more than 130 nations in all regions of the world.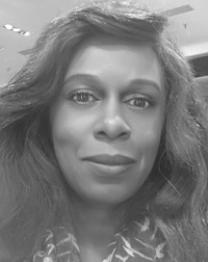 Ms. Laure Gnassou is an experienced economist with a particular interest in developing economies and the macroeconomics of climate change, including the trade and climate change nexus. Prior to her experience with the United Nations (UN), Laure Gnassou worked at the European Parliament, the European Commission, the Central Bank of Finland Finland (the research department), and the French Ministry of Defense. She has 14 years of field experience in resource-rich countries in South America and Africa, such as Suriname, the DR Congo, and Burkina Faso. She holds a "Diplôme d'Etudes Approfondies" (Pre-PhD) in International Economics from Grenoble University, France.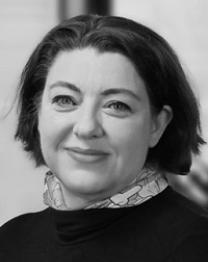 Head of Trade Compliance & Security


Maxine Kennett is an accomplished international commercial lawyer and trade law specialist with 20 years of experience and a proven track record of managing trade affairs for international organisations, government agencies and multinational corporations in global and regional roles. She is currently the Head of Trade Compliance & Security for Hitachi Energy, a global energy company with more than 40,000 employees in over 90 countries, where she is responsible for leading the Global Trade department to ensure trade compliance and to optimize trade-related business operations across the entire organization. Maxine Kennett has a strong academic background in law, languages and economics and speaks French, Russian and Chinese in addition to English.
Director of Future Energy Dept
Ministry of Energy and Infrastructure


Eng. Nawal Alhanaee is currently working as Director of Future energy dept. in Ministry of Energy and Infrastructure - Dubai. She is the deputy head of the happiness and wellbeing team and member innovation team in the ministry. She was involved in the Municipality affairs and projects since 2003, and she was as the Head of building section in 2006. In addition, she was as the head of building section and building material laboratory in 2008. After that, she was as the Director of project dept. in 2011 and she worked as Director of Engineering & Land dept. & head of building section from 2012 until 2017 and her work experience is 15 years in FM.
She is certified ICF coach and she holds a Public Sector Innovation Diploma from Mohammed Bin Rashid Centre for Government Innovation. In addition to that I'm Certified Innovation Strategist (CInS) from GINI and I hold training course for Future Foresight from the Saïd Business School (Oxford Saïd).
She is a PhD candidate in British University of Dubai in the Architecture and Sustainable Built Environment (ASBE) program. She holds a Bachelor of Civil Engineering from the UAE University and she holds a master's degree of urban planning from American University of Sharjah. Her area of specialty is Transportation, and she has experience and contributions in making strategic plans and studies for the improvement of public and customer services, managing big projects and environmental protection, as she is one of the core team in Fujairah 2040 master plan.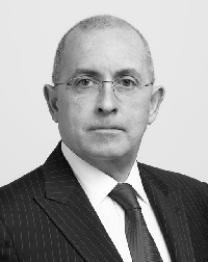 Maritime Street/ IAPH Data Collaboration Committee


Pascal Ollivier is the President of Maritime Street, a digital maritime supply chain strategic advisory firm dedicated to governments, and international financial institutions to shape the future of Maritime Trade Logistics.
He is also the chairman of the International Association of Ports & Harbors (IAPH) Digitalization and Data Collaboration Committee and the founding chairman of the International Port Community System Association.
Pascal is a world-renowned maritime supply chain digitalization strategic advisor dedicated for the last 20 years around the world, to governments of developing and emerging countries, and international financial institutions such as the World Bank, the Inter-American Development Bank, and the French Development Agency.
He is the IAPH liaison on digitalization and data collaboration with the International Maritime Organisation, the World Customs Organisation, the World Bank, and the World Economic Forum where he is leading many accelerating digitalization initiatives in the maritime supply chain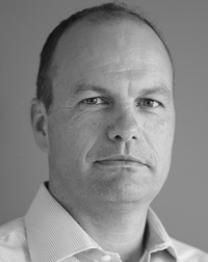 Global Alliance for Trade Facilitation, World Economic Forum


Philippe Isler is the Director of the Global Alliance for Trade Facilitation, a public-private partnership for trade-led growth, supporting governments in developing countries to implement the World Trade Organization's Trade Facilitation Agreement. Mr. Isler has 25 years experience leading trade facilitation initiatives in most parts of the world. In particular he developed and deployed solutions aimed at digitalising supply chain processes in a number of developing countries mostly through public-private partnership mechanisms. Previously, Mr. Isler was Vice-President at SGS Group leading the business development and implementation of trade community systems, e-government, telecom monitoring and port and customs operations. Mr. Isler earned a Bachelor's in Aerospace Engineering from Bristol University.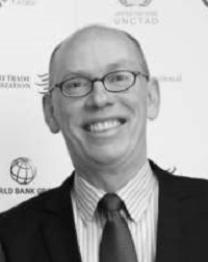 Chief of the Trade Facilitation Section


Poul Hansen is responsible for the Trade Facilitation portfolio at the United Nations Conference on Trade and Development (UNCTAD).
Poul has extensive experience in the area of trade and transport facilitation, having worked for more than 20 years in the UN system on issues such as international trade, transportation, transit, development, international standards, previously working at the UNECE as Secretary for the TIR and International Harmonization Conventions etc.
Prior to joining the UN, Poul worked for more than 10 years in the private sector in public affairs, management consulting and logistics, including with Ernst & Young. Poul has studied both master and bachelor levels in Business Administration and International Law from the Aarhus University and Copenhagen Business School, Denmark.
Poul is a certified freight forwarding agent.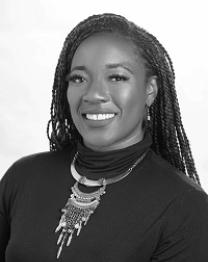 Head of Pan-African Institutions


Pren-Tsilya Boa-Guehe currently serves as Google's Head for Pan-African Institutions, Government Affairs & Public Policy, where she oversees policy engagement with the African Union Commission, UN Economic Commission for Africa, African Development Bank, among other regional organizations. For nearly two decades, she has helped to advance humanitarian, economic, health, environmental, and tech policies in Africa. This included through previous diplomatic roles as a U.S. Foreign Service Officer in the U.S. State Department's Bureau of International Organizations, Bureau of African Affairs, and overseas assignments in Mali, Morocco, and Ethiopia. Before joining the State Department, she led a non-profit organization that provided humanitarian assistance in Cote d'Ivoire.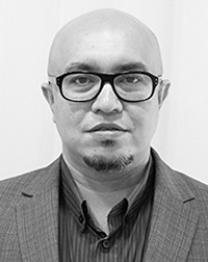 Team Leader and Senior Technical Advisor


Razik Fazle is a Team Leader and Senior Technical Advisor at Swisscontact. He is based in Bangladesh and working in various capacities, including project management and technical backstopping.
Razik has 16 years of professional experience in portfolio and project management. His core competence is in enterprise and private sector development (PSD) and market systems development (MSD) approach. He has specific expertise in micro-enterprise development, value chain development, industrial and informal labour skills development, and private/public sector engagement. He is proficient in planning, manoeuvring, and implementing pro poor market/business led growth strategies, research and studies. Razik has worked in Bangladesh, Nigeria, Nepal, Ethiopia, and Uganda and successfully served donors and clients like FCDO (formerly UKaid), SDC, EU, Sida, CIDA, EKN, DANIDA, World Economic Forum (WEF), World Trade Organisation (WTO), and various private foundations.
Currently, he is leading the trade portfolio of Swisscontact Bangladesh, consisting projects like Digitalisation of border procedures at Bhomra Land Port (DBLP), of the Global Alliance for Trade Facilitation (GATF), and Prioritising Investment in Sanitary and Phytosanitary, or SPS Standards (P-IMA) to Boost Agri-Exports, funded by the Standards and Trade Development Facility (STDF). He is also backstopping the Swisscontact's South Asian and global portfolio development and business acquisition.
Razik has a master's degree of Social Science in Economics from the University of Dhaka, Bangladesh and has numerous contributions in both national and international market systems literature and thinking. He is well familiarised with the Donor Committee for Enterprise Development (DCED) standards of monitoring and results measurements (MRM).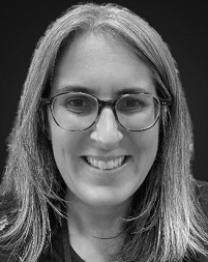 Stacy has over 20 years' experience in Customs and international trade. She is responsible for the development and execution of Cisco's global Customs strategy and framework on trade policy, which drives Customs compliance, strategic trade decisions, trade advocacy, and process optimization.
Stacy started her career as a Customs and international trade attorney with Grunfeld, Desiderio, Lebowitz, Silverman, and Klestadt, LLP in New York City. She took a short break from trade to become a commercial business trial lawyer but missed trade and came running back. She worked as a trade consultant for KPMG in Chicago before moving to the industry side. Prior to joining Cisco, Stacy was the Global Customs Manager at Hewlett Packard in Palo Alto, California.
Stacy holds a BA in international relations from the University of Michigan and a JD from Brooklyn Law School. She is the current Chair of BACM (Business Alliance for Customs Modernization) and former Customs Committee Chair for CompTIA (Computing Technology Industry Association). She is also a certified herbalist and has directed or served on the board of numerous sustainability organizations. In 2021, Stacy relocated with Cisco from the USA to Rolle, Switzerland.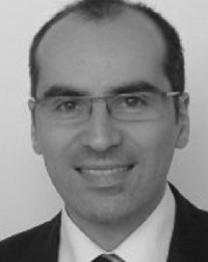 Chief Information Officer
National Port Agency of Moroco / Agence Nationale des Ports du Maroc


With over 20 years of experience in managing digital business transformation, Mr. Tarik MAAOUNI successively held senior management positions in information systems for private and public companies in France and Morocco, in financial, banking, transport, maritime and logistics sectors.
Graduate of an engineering school specializing in applied mathematics and computer science (ENSIMAG) and a Master in Finance from IAE de Paris, Mr. Tarik MAAOUNI started his career in France in 1991 where he successively held positions of architect, engineering, and information system consultant before taking the management of banking and financial information system.
Mr. Tarik MAAOUNI joined National Port Agency of Morocco (ANP) in 2012, as Chief Information Officer to manage the Moroccan Ports digital transformation and coordinate the National Single Window for Foreign Trade of Morocco (PORTNET).
This large-scale project from a government's political will and implemented through a public-private partnership has mobilized the active players and companies in the port community and Foreign Trade of Morocco around the objectives of competitiveness, transparency and sustainable economic development.
TNO, Netherlands Organisation for Applied Scientific Research


With a background in economics and change management, Timon works on business development, R&D and consultancy challenges in the rapidly changing ICT market. For the past 20 years, Timon has worked on the improvement and renewal of business organizations when it comes to Normative Control, Generative AI and Dataspaces by initiating and managing applied advisory processes. In addition to his substantive knowledge of various sectors (public/private), he has a passion for managing teams involved in ICT innovation and the development of strategic (business) processes. This has led several times to impactful projects around the development of data management systems, data ecosystems and applied AI applications. His expertise in information provision, AI, leadership, project management, communication and policy skills and marketing is reflected in these trajectories. Clients include banks, private equities, pharmaceutical companies, health insurers, healthcare organizations, security services, municipalities and the (inter)national governments.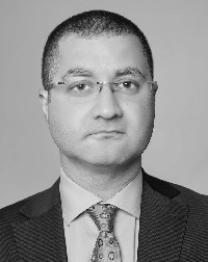 National President - Ghana


Chartered logistician, regional integration advocate and passionate Pan-Africanist, with two decades of private sector experience in logistics and transport in Ghana, as well as a decade of development expertise across West Africa.
A founding member, past President and current National President for Ghana of Borderless Alliance, an award-winning, private sector led, multi-stakeholder advocacy group that promotes regional economic integration in West Africa and tackles barriers to regional trade and transport.
Fellow of the Chartered Institute of Logistics and Transport (CILT) in Ghana, founding member of the Trade Facilitation Coalition for Ghana (TFCG), a private sector led grassroot-level campaign to enhance trade and business in Ghana, also serving on many high-level national and international advisory assignments.
Co-organizer(s):
The Global Alliance for Trade Facilitation
---

Language(s)
English | Français | Español |