30 - 31 October 2019
Vanuatu Agricultural Research and Training Centre
Santo
, Vanuatu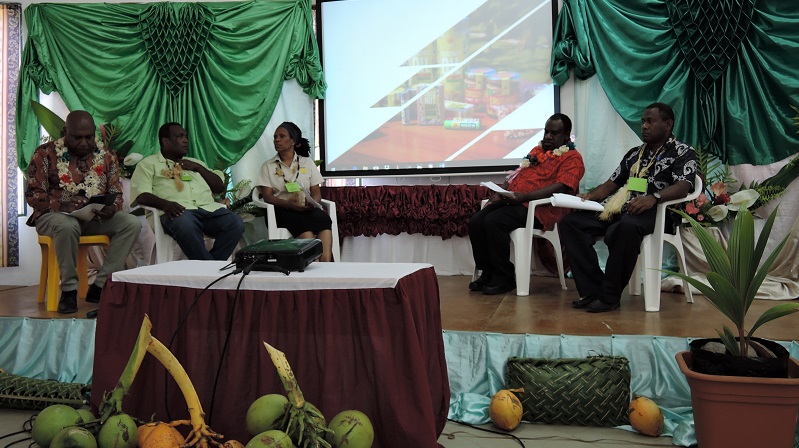 Takeaway From the National Coconut Summit
During this 1stVanuatu Coconut Summit, national and regional coconut stakeholders along with experts, agreed on what actions are needed to achieve "4 to 10 by 2025", i.e. diversifying their coconut-based exports from 4 products to 10 by the year 2025.
The Coconut Summit was organised jointly by the Department of Industry of Ministry of Tourism, Trade, Commerce and Ni-Vanuatu Business (MTTIB) in close coordination with Ministry of Agriculture, Livestock, Forestry, Fishery and Biosecurity (MALFFB) at the Vanuatu Agricultural Research and Training Centre (VARTC) in Santo, the coconut export hub of Vanuatu. Under the project Fostering green exports through voluntary sustainability standards, United Nations Conference on Trade and Development (UNCTAD) provided substantive and financial support to the organisation of the Coconut Summit.
"This is the first time all the coconut-sector stakeholders - producers, manufacturers, traders, exporters, and relevant government agencies – come together to discuss how to nurture coconut, our "tree of life" – for sustainable future of rural and urban communities in Vanuatu", one private-sector participant said.
The coconut industry contributes significantly to rural incomes and livelihoods as well as foreign exchange and export earnings. However, Vanuatu's coconut sector suffers from low productivity and a high degree of concentration in "brown" copra, the quality of which is considered inferior to white copra using indirect heating system to reduce the moisture in coconut meat. Industry representatives informed the Summit participants that improving copra quality in Vanuatu could be done very quickly using simple technology. Government agencies could widely disseminate the information and provide training to local producers, they said.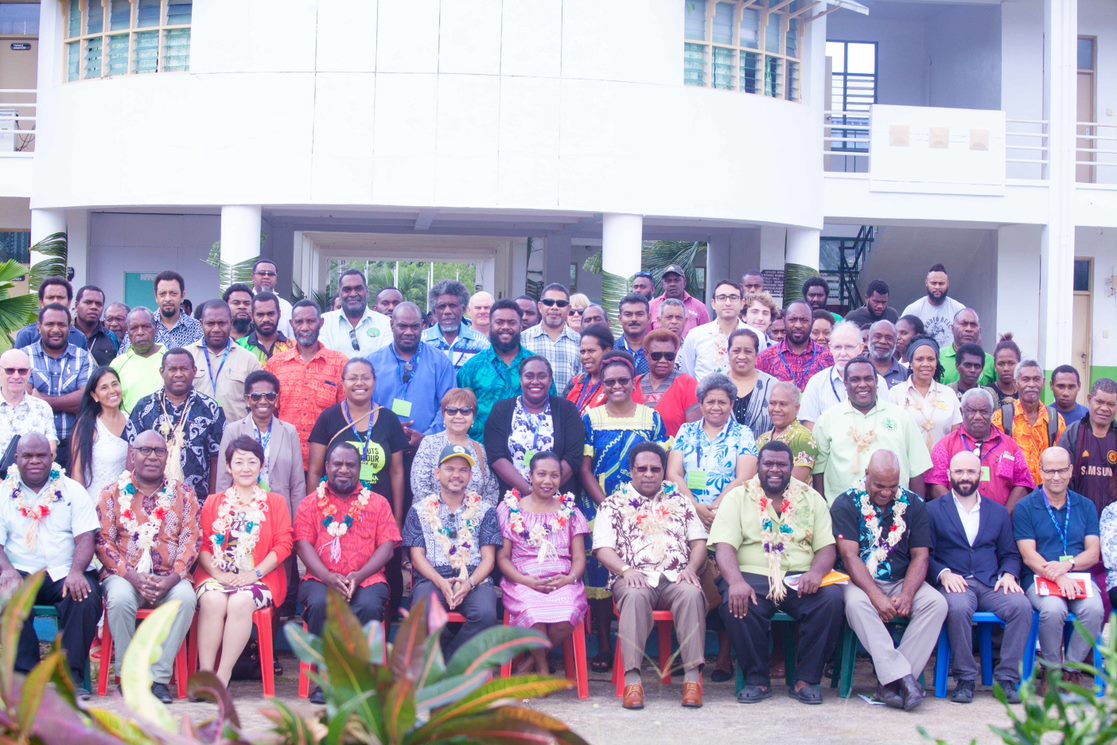 Mr. Uron Salum, Executive Director of International Coconut Community however stated that copra represents only 7 per cent of a potential value one could receive from a coconut. Today, there are over 100 products that are derived not only from coconut meat but also form husks, shells, coconut water, coconut saps, etc. "The Coconut Summit should come up with strategic recommendations that would enable the country to realize the revenue not earned to date from coconuts", Mr. Salum said.
The outcome of the Coconut Summit, which was the
Interim evaluation of the implementation of the
Vanuatu National Coconut Strategy 2016-2025

was adopted by all the participants, in the presence of Minister of Agriculture (MALFFB), Mr. Matai Seremaiah Nawalu, who confirmed that the Summit outcome would provide substantive inputs to a holistic coconut-sector development policy to be planned and implemented jointly by MALFFB and MTTIB.
​
Background
For over a century, coconuts have been an integral part of the economy of Vanuatu. To date, Vanuatu's coconut sector has been concentrated in the production of copra. Increasing value addition and product diversification, particularly for smallholder farmers, has been a long-term challenge. Coconut will continue to play a crucial role in meeting Vanuatu's developmental objective to achieve "a stable economy based on equitable, sustainable growth that creates jobs and income earning opportunities accessible to all people in rural and urban areas" by 2030.
One important question is whether the coconut development strategy of today is fit for purpose in light of upcoming challenges. What should be done, for instance, to overcome challenges in achieving greater value addition and diversification in the coconut industry, such as infrastructural weakness, lack of finance to smallholders, and lack of economic incentives to diversify into other coconut products? The coconut industry needs coordinated policies to address these areas.
Objective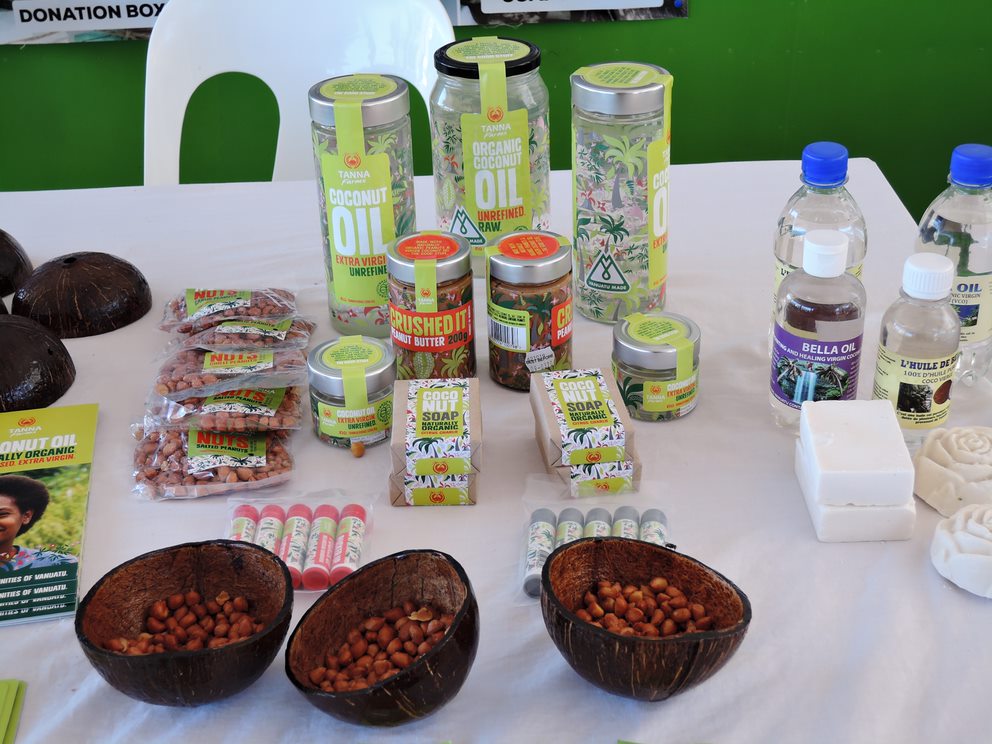 Against the above, the 1st Coconut Summit will bring stakeholders to discuss
strategies to further develop the coconut industry in a manner that promotes sustainable export promotion and value addition and contributes to Vanuatu's
national vision, i.e. "stable, sustainable and prosperous Vanuatu"
towards 2030. 
The Summit will discuss an agenda to address:
Interim

evaluation of the implementation of the

Vanuatu National Coconut Strategy 2016-2025

;

Streamlining of initiatives and policy actions of different agencies;

Policy coherence between the coconut industry development and the achievement of the Sustainable Development Goals (SDGs);

Institutional setting necessary for the sustainable development of the coconut industry;

Follow-up to the 1st Coconut Summit. 

 
There is some issue in accessing document path, Please contact to Site Admin