06 - 07 November 2017
Hotel Warwick Le Lagon
Port Vila
, Vanuatu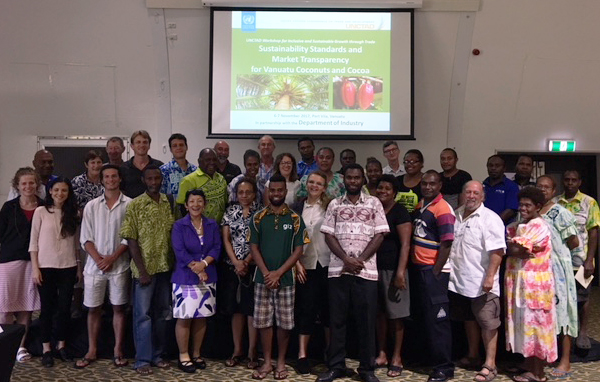 Over 50 stakeholders and experts discussed Vanuatu's strategic options towards exports of "organic" and "sustainable" coconuts and cocoa. At the workshop, organized in partnership with Vanuatu Department of Industry, stakeholders examined the following two strategic options:
establishing national (organic) brand for coconuts and cocoa, and
improving access to market information by farmers, producers and the private sector.
The stakeholder groups agreed that:
Vanuatu's supply capacity is still too limited to fully benefit from the growing "sustainability" or "organic" markets;
National sustainability brand (NSB) can help improve supply capacity in economically, socially and environmentally sustainable manner. NSB should start from basics and aim at quality improvement and quantity stabilisation first;
NSB need to be product-specific as sustainable production practices are different across products within a sector (e.g. fresh coconuts, copra, virgin coconut oil), let alone across sectors;
With NSB, Vanuatu exports should target both markets - bulk (differentiating) and niche (high return but high risk);
NSB requires multi-stakeholder partnership but certain challenges are associated with the existing Vanuatu Commodity Marketing Board; and
NSB should demonstrate Vanuatu's own cultural, geographical, environmental, and social value and uniqueness in line with Vanuatu 2030.
UNCTAD continues to work with Vanuatu multi-stakeholders on the local preparedness towards organic certification and development of the Vanuatu Market Information System (MIS) Directory and scoping for the MIS Repository.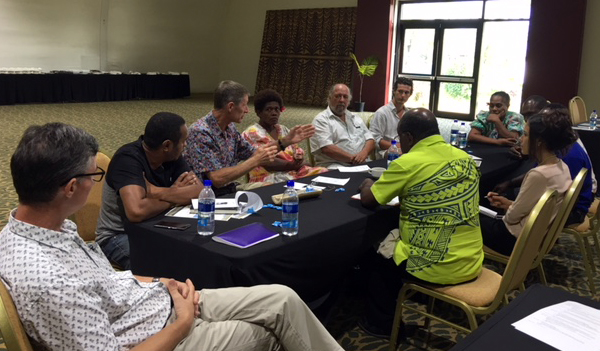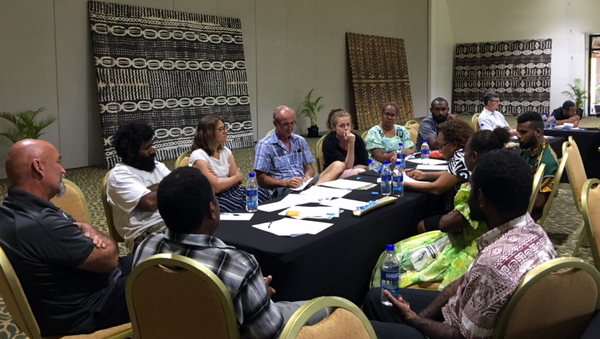 There is some issue in accessing document path, Please contact to Site Admin
---

Related Site:
---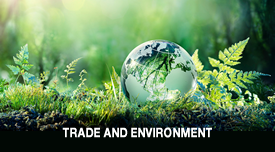 Trade and Environment, Climate Change and Sustainable Development Branch
http://unctad.org/topic/trade-and-environment
---

Fostering Green Exports through Voluntary Sustainability Standards in Developing Countries: Project page
http://unctad.org/en/Pages/DITC/Trade-Analysis/TAB-Project-1617AI.aspx
---

Trade and agricultural policies to support small scale farmers and enhance food security: Project page
http://unctad.org/en/Pages/DITC/DA-Project-1617I.aspx
---
Workshop on Sustainability Standards and Market Transparency for Coconuts and Cocoa
10 November 2017, Espiritu Santo, Vanuatu