03 October 2022
Almost 60% of Africa's low-income countries are already in debt distress or at high risk of it and millions of Africans are falling back into poverty amid acute risks of food insecurity.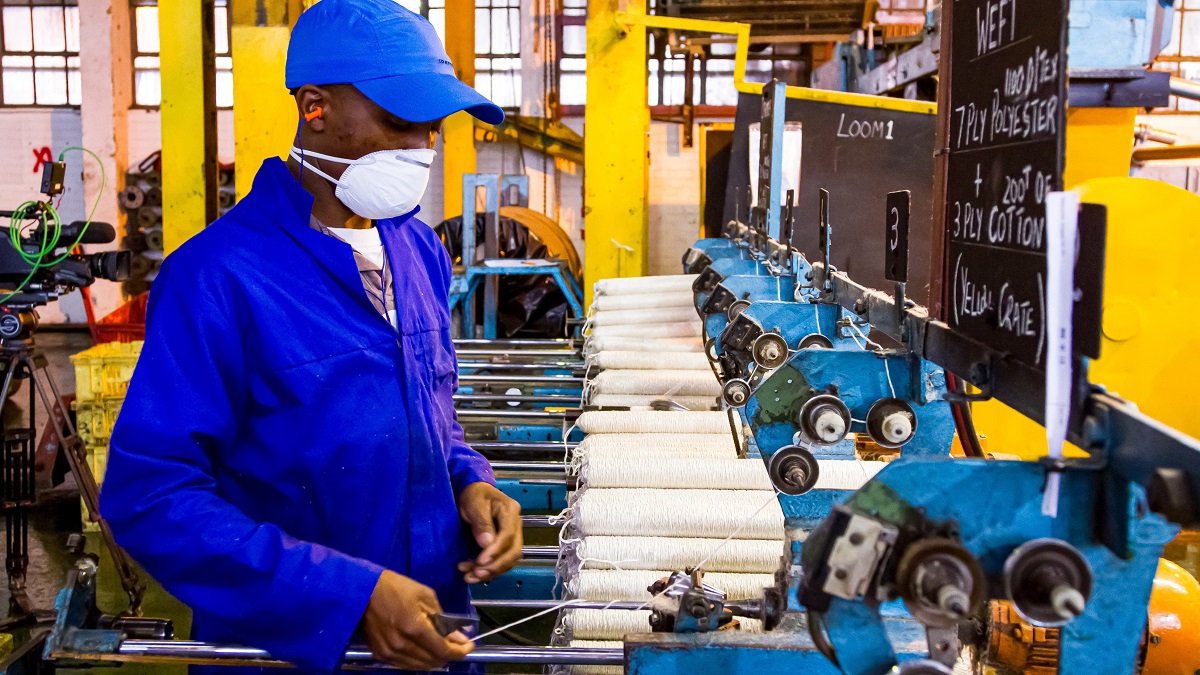 Africa's economic activity is expected to expand by a moderate 2.7% in 2022 and 2.4% in 2023, following a rebound of 5.1% in 2021, according to UNCTAD's Trade and Development Report 2022.
As a result, an additional 58 million Africans will fall into extreme poverty in 2022, adding to the 55 million already pushed into extreme poverty by the COVID-19 pandemic, the report says.
"The economic slowdown causes further setbacks in the realization of the 2030 Agenda for Sustainable Development," said UNCTAD Secretary-General Rebeca Grynspan.
According to the report, almost 60% of Africa's low-income countries are already in debt distress or at high risk of it, as debt levels, both private and public, stand at record levels.
Besides, more than 60% of African countries need external assistance for food, with hunger further spreading across the continent.
Several new challenges
UNCTAD says the sharp economic slowdown reflects several new challenges. These include high international food and fuel prices, financial shocks owing to the stronger-than-anticipated tightening of monetary policy in advanced economies and acute risks of food insecurity in many parts of the region.
Such recent negative shocks have piled up on top of the economic and social strains of two consecutive years of the pandemic.
Though the aggregated growth figures mask a broad heterogeneity within African countries, growth prospects on the continent have deteriorated across the board.
This is partly reflected in the growth trajectory of its three largest economies, Nigeria, Egypt and South Africa, which altogether account for roughly 60% of Africa's gross domestic product.
In Nigeria, the economy grew 3.1%, year on year, in the first quarter of 2022, compared with 4.0% in the fourth quarter of 2021. This marks the sixth consecutive quarter of economic expansion.
The continuous growth in the non-oil sector – specifically, in the services and agriculture subsectors – was the main driver of this expansion. In 2022, Nigeria's economy is expected to grow 2.9 %, as result of weak oil output caused by technical and security hurdles in a context of underinvestment.
In Egypt, economic activity continued to expand relatively quickly in early 2022, driven by tourism, non-petroleum manufacturing and trade. Yet the country made a request to the International Monetary Fund (IMF) for a new programme in March 2022 when it came under new financial pressure.
For the rest of the year, economic activity is expected to soften owing to the negative spillover of the war in Ukraine, leading to an annual growth forecast of 4.0%.
In South Africa, growth in the first quarter of 2022 surprised on the upside (+1,7 %), before contracting 0.7% in the second quarter, with flooding in the southeast of the country. While private investment has strengthened on the back of the recovery, public sector investment remains weak.
Household spending – which had continued to expand in early 2022 – contracted in the second quarter and is expected to remain subdued until the end of the year owing to higher inflation, lower asset prices and rising interest rates. Meanwhile, tourism, hospitality and construction should see stronger recovery as the year progresses.
Other headwinds include subdued investment and business sentiment, elevated prices for food and key imported inputs, high indebtedness of the middle class and increased volatility of capital flows, which compound longer-term challenges, such as high unemployment and inequality. Consequently, the economy is expected to show a weaker growth rate of 1.4% in 2022.
Elsewhere on the continent, tourism-reliant economies have benefited from the return of international visitors while fuel exporters have enjoyed favourable terms of trade. Yet, the economic situation remains difficult in most of the continent.
Debt distress, food insecurity
Zambia has agreed to a three-year programme with the IMF and Ghana and Tunisia are in rescue talks. At the end of May 2022, the International Monetary Fund and the World Bank considered 16 low-income African countries to be at high risk of debt distress while seven countries were already in debt distress.
Meanwhile, the UN Food and Agriculture Organization estimates that 33 African countries need external assistance for food, while acute food insecurity is likely to worsen in the next months in 18 of these economies.
"Soaring fertilizers prices owing to the war in Ukraine threaten to reduce food production and deepen the food crisis, with smallholder farmers likely to be worst hit," said UNCTAD Secretary-General Rebeca Grynspan. The situation is especially dire in parts of East and West Africa due to shortfalls in agricultural production, multiple seasons of drought conditions and persisting conflicts.
Consumer and producer price indices have been on the rise across the continent, affecting especially the most vulnerable households. In several countries, both indices reached double-digit figures. Overall, high prices are likely to exacerbate social unrests across the continent.