19 March 2023
The UN welcomes the extension of the initiative, which has moved 25 million metric tons of grains and foodstuffs, helping to bring down food prices and stabilize global markets.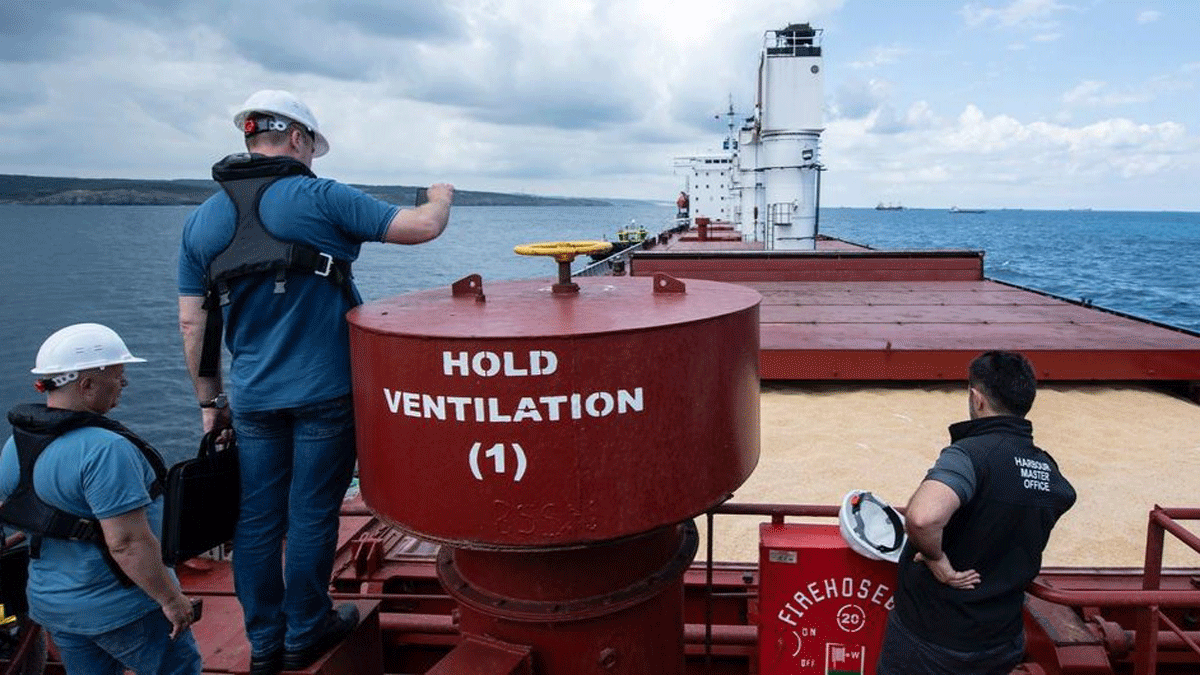 © UNOCHA/Levent Kulu | The first commercial vessel carrying grain under the initiative set sail in August 2022.
The Black Sea Grain Initiative, signed in Istanbul on 22 July 2022 to resume vital food and fertilizer exports from designated Ukrainian seaports, has been extended.
A note to correspondents from the Office of the Spokesperson for the UN Secretary-General announced the extension on 18 March.
"The initiative allows for the facilitation of the safe navigation for the exports of grain and related foodstuffs and fertilizers, including ammonia, from designated Ukrainian seaports," the note said.
During the first two terms of the initiative, some 25 million metric tons of grain and foodstuffs have been moved to 45 countries, helping to bring down global food prices and stabilizing the markets, according to the note.
The Black Sea Grain Initiative, alongside the Memorandum of Understanding on promoting Russian food products and fertilizers to the world markets, are critical for global food security, especially for the most vulnerable countries.
Developing countries benefit the most
UNCTAD's report, "A Trade Hope: The impact of the Black Sea Grain Initiative", published on 9 March, said developing countries have benefited the most from the initiative, supporting food security among the most vulnerable.
But this progress is fragile and price pressures remain. While food prices have gone down from their all-time high at the start of the war, they're still high compared to pre-crisis levels.
"Moreover, currency depreciations prevent many developing countries from benefiting from global price decreases, and, in the most severe cases, prices have even gone up," the report said. Also, as is so often the case, the most vulnerable bear the brunt, particularly women.
The report said the UN remains committed to both agreements, and to remove all remaining impediments that constrain access of food and fertilizers from the Russian Federation and Ukraine to global markets.