14 March 2019
Nazish Hussain from Pakistan, e-commerce platform entrepreneur
Following a trip abroad, Nazish Hussain changed her career path to design an innovative idea of launching Pakistan's first re-commerce marketplace.
Nothing suggested that Nazish Hussain from Pakistan would, one day, become a self-made online entrepreneur.
After having graduated in marketing and communication, she joined the corporate world as a media manager. But all of this changed during a trip she made abroad where her creative,  entrepreneurial spirit went into full swing after having discovered the existence of high-end vintage stores and the success these seemed to have.
Coming back to her home country, she realized that such a concept did not exist in Pakistan and it did not take her much time to grasp its potential.
As Nazish says, "I wanted something like this, and it needed to be online".
Soon after, she resigned from the multinational and became the founder of Pakistan's first online marketplace that connects buyers and sellers to high-end, pre-owned designer bags, shoes and accessories.
And this is where the adventure as a "netpreneur" started. In 2014, Nazish designed a business concept for women and by women, that she brands as "re-commerce".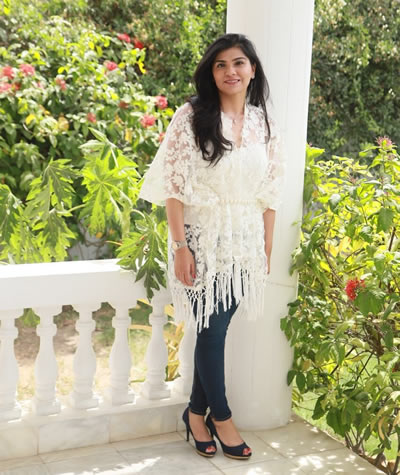 Her wish is to see more businesses where women are at the top and she is a strong promoter of creating a work-life balance for them.
After a challenging first two years, her start-up, Secret Stash, has since been growing by the day. Thanks to a recently revamped website and an active social media presence, her business has expanded to becoming a lifestyle brand and has changed the mindset of Pakistani consumers.
Always on the search to improve her entrepreneurial skills, Nazish responded favorably to the invitation for young entrepreneurs, and especially female entrepreneurs, to register for the joint UNCTAD and Alibaba Business School eFounders Fellowship programme.
She successfully enrolled in the November 2018 course and describes her participation as an eye opener:
"It's incredible to have lived this two-week experience of what a global ecommerce giant's ecosystem is about and to meet so many other like-minded entrepreneurs from Asia. "
"It inspired me to develop a long-term plan with a clear vision for my business …"
"An immediate action step after coming back from China was to further strengthen trust in our platform by increasing the credibility of our sellers …"
Nazish considers it her responsibility to educate online clients on how to become trustworthy sellers and emphasizes the importance of quality checks on the products presented on her platform.
eFounders Fellowship Programme
UNCTAD's smart partnership with the Alibaba Business School aims to bridge the digital divide in Africa and Asia and empower young e-founders in developing countries to become champions for the new economy.
The partnership is the brainchild of UNCTAD Secretary-General Dr. Mukhisa Kituyi and Jack Ma, founder and executive chairman of Alibaba Group, who served as a special advisor to UNCTAD on young entrepreneurs and small business.