27 November 2019
Feleg Tsegaye from Ethiopia, ecommerce platform entrepreneur.
Feleg Tsegaye is an entrepreneur on a mission to transform lives. His business is changing how residents in Ethiopia dine.
"Growing up in the US, I felt a need to return to Ethiopia and create opportunities for people," he said. In 2015, Feleg launched his online restaurant delivery service, Deliver Addis, which allows customers to order from their favourite restaurants and discover new ones along the way.
"We have built an industry from scratch in a four-year span. It has now become one of Ethiopia's leading online restaurant delivery services, handling both the logistics and e-commerce aspects of food delivery"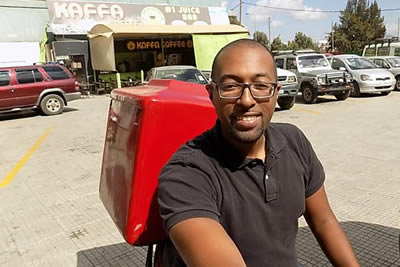 But Feleg's journey to success has not been without several bumps along the way. As a pioneer in the digital economy in Ethiopia, and as faced by entrepreneurs in many developing countries, he has been held back by a regulatory framework that is only now starting to become more conducive for a digital economy as well as the absence of addresses, which complicates food delivery, power outages and inadequate internet connection.
"Businesses are forced to adapt…even when the lights are off, people want food," Feleg says, adding that creativity and tenacity have helped his business overcome the challenges.
Always focused on solutions rather than problems, Feleg built a new offline-friendly process in just 10 days to get over the power outage and internet connection hitches. Deliver Addis continues to adapt to the city's circumstances and the team now uses offline procedures to succeed in the challenging business environment.    
Feleg is part of the first cohort of fellows who participated in the joint UNCTAD and Alibaba Business School initiative's eFounders Fellowship Programme at Alibaba Group's headquarters in Hangzhou, China in 2017.
Takeaway lessons
He learned a lot from the 24 likeminded African entrepreneurs and Alibaba experts whom he met during the 10-day session.
The first of Feleg's big takeaways from Hangzhou was the concept of "building an ecosystem." He learned how Cainiao, Alibaba's logistics partner, operates its massive logistics network in an efficient manner. The experience influenced him to develop an ecosystem in Ethiopia, as shortly thereafter he built an automated dispatching system for his drivers, which he credits for considerable improvements in performance times.
Another key takeaway from Hangzhou was on logistical aspects, which led Feleg to seek to eliminate the "information asymmetry" that happens between people doing business. He believes doing so will improve pricing for consumers and benefit the entire logistics marketplace.
He plans to begin delivering goods to other businesses as well. In the long run, he hopes to facilitate the creation of an efficient supply chain network that would lower transportation costs and provide better pricing for customers.
Now a key player in the e-commerce industry, Feleg hopes to use his platform to have a socioeconomic impact. In Ethiopia transportation costs can account for up to 20% of goods' shelf cost. Feleg plans to help solve this problem by improving and expanding his business.
He says his innovation has already created numerous jobs for drivers, boosted sales for restaurants, which have gone on to hire more staff to support that growth, and created a service that customers value and use every day.
He would like to build on his success by empowering underprivileged youth and women who are looking to get off the streets and seek employment.
Recently, Feleg was a speaker at the Youth Entrepreneurship and Self-Employment (YES) Forum that is part of the Decent Jobs for Youth initiative in which UNCTAD takes part and where he inspired many other African entrepreneurs to tap into the transformative power of the digital economy.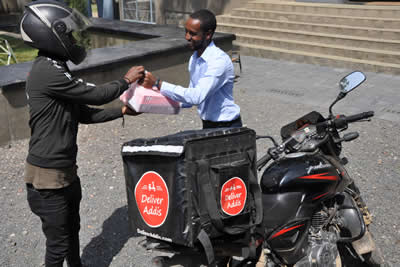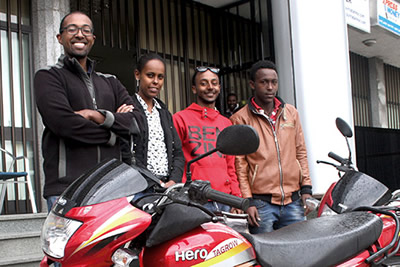 eFounders Fellowship Programme
UNCTAD's smart partnership with the Alibaba Business School aims to bridge the digital divide in Africa and Asia and empower young e-founders in developing countries to become champions for the new economy.
The partnership is the brainchild of UNCTAD Secretary-General Dr. Mukhisa Kituyi and Jack Ma, founder and executive chairman of Alibaba Group, who served as a special advisor to UNCTAD on young entrepreneurs and small business.