15 August 2019
Abigail Joyce Mendoza from the Philippines, e-commerce platform entrepreneur
Nowadays, there is a wide-held view that the fourth industrial revolution will result in the automation of occupations.
What if, on the contrary, the real revolution unlocks the potential of services provided by professionals? Abigail Joyce Mendoza, a young entrepreneur from the Philippines, is someone who thinks this is what the future holds. 
Abigail founded StyleGenie in 2016 because she wanted to empower people using fashion. It is an online platform which aims to provide its customers with personal clothing styles through an innovative 'box system'.
"StyleGenie combines data and a human stylist's expertise to match your style wants and needs with products from our partner brands both locally and globally - delivered right to your doorstep!"
Based on the data provided by customers, Abigail and her team - comprised of capable and qualified stylists – then send a personalized box at a predefined rate.
The box contains clothes and accessories which are curated using machine learning and after close analysis by human experts, regarding the customers' personal style preferences and needs.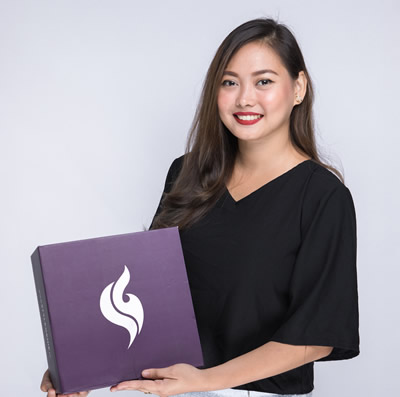 As Abigail explains: "We introduced the experience of having bespoke styling at a budget of retail shopping."
Abigail is clearly motivated by a strong belief regarding the role of fashion in empowering people. "Here at StyleGenie, we believe that clothes (themselves) cannot change the world, but the people who wear them can."
As an active participant in the joint UNCTAD and Alibaba Business School's eFounders Fellowship programme in Hangzhou, Abigail came to understand the importance of having a solid business culture which fits the values that are being promoted by the company.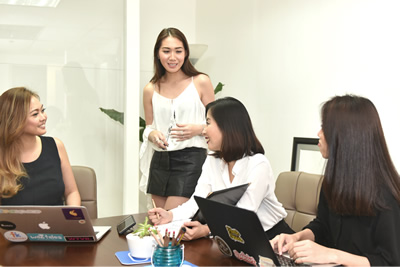 For Abigail, clothes can have a lasting impact on people and can boost confidence and self-esteem.
She sees a personally tailored style as a way to boost women's confidence, promoting a more-inclusive world and empowering people.
As such, her online market provides a wide variety of advice through a publicly accessible blog. The articles range from lifestyle tips to fashion advice and make a strong emphasis on equality and self-confidence.
Abigail and StyleGenie show that digitalization and data can also empower people and help push their expertise forward. It also shows how social values at the core of a business can make a difference both in the company and more-broadly in the developing world.
With help from UNCTAD, pushing for socially inclusive and responsible entrepreneurship, the digital fashion industry may become one of its greatest contributors.
eFounders Fellowship Programme
UNCTAD's smart partnership with the Alibaba Business School aims to bridge the digital divide in Africa and Asia and empower young e-founders in developing countries to become champions for the new economy.
The partnership is the brainchild of UNCTAD Secretary-General Dr. Mukhisa Kituyi and Jack Ma, founder and executive chairman of Alibaba Group, who served as a special advisor to UNCTAD on young entrepreneurs and small business.