09 July 2018
Better access to formal financial services thanks to digital technologies has improved lives but brought new risks, such as over-indebtedness. Better consumer protection is needed.
Digital technologies such as mobile money make it easier to provide financial services to previously excluded communities. But new products entail new risks, so better inclusion needs to come with better protection, UNCTAD Secretary-General Mukhisa Kituyi has said in Geneva at the opening of a two-day global meeting on consumer protection.
With about half of working-age adults excluded from formal financial services, such as a bank account, better access can improve livelihoods and boost the economy, especially in developing countries, where up to 98% of the population is "unbanked".
For example, studies have shown that Kenyan families with access to mobile money transfer services can face shocks such as severe illness or livestock death without reducing household consumption, compared to a 7% drop for families without access to similar services.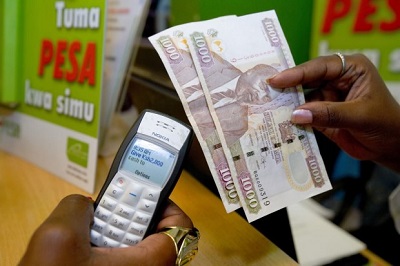 Similarly, randomized evaluations in Ghana have shown that farmers with weather-based index insurance buy more fertilizers, hire more labour and enjoy higher crop yields, and that their children miss fewer meals and are less absent from school.
However, the increased access to financial services, particularly in emerging market economies, comes with the risk of irresponsible lending practices and over-indebtedness.
"New technologies make today a right moment for leapfrogging old business models. But this can risk disrupting consumer rights," Dr. Kituyi said. "And this should not be taken lightly, whether with respect to mobile money in Africa or digital databases on consumer identity in India."
"We need to make sure that we increase protection as we ensure inclusion, namely through financial education and by identifying which initiatives are most successful and should be emulated," he added.
During the roundtable discussion that followed the opening remarks, the Bank of Portugal's director of banking conduct supervision, Maria Lúcia Leitão, agreed that the new digital financial services that have sprung up in the wake of the 2008-2009 financial crisis require governments to give consumer protection even more attention.
"We are facing a set of important and new challenges," Ms. Leitão said. "Regulators need to guarantee technological neutrality. When consumers go digital, they need to have the same rights they were granted when using traditional channels."
"Not only because we consider that it's very important to protect financial consumers, but because we also acknowledge that by protecting consumers we are also fostering financial stability," she added.