09 June 2017
United Nations Secretary-General António Guterres, in consultation with the Secretary-General of UNCTAD, Dr. Mukhisa Kituyi, has decided to appoint Ms. Isabelle Durant of Belgium as Deputy Secretary-General of UNCTAD at the Assistant Secretary-General level. Ms. Durant will succeed Joakim Reiter of Sweden to whom the Secretary-General is grateful for his dedicated service and commitment to UNCTAD.
Ms. Durant brings to the position a wealth of international experience at the senior level, in the political, diplomatic and development policy at the national, regional and global levels interacting with governments, the private sector and civil society.
Ms. Durant is currently a member of the Parliament of Brussels-Capital Region. She also served formerly as Deputy Prime Minister of Belgium for four years as well as Vice-President of the European Parliament for the period 2009 to 2014.
As a Senator from 2003-2009, she served on Committees for Foreign Affairs, Social Affairs and participated in many Elections Observation Missions (DRC, Egypt, Tunisia).
She also served in the Belgium Government as the Federal Minister of Transport and Vice-Prime Minister in charge of direct supervision on Energy and Sustainable Development between 1999 and 2003. As such, she chaired alongside the government of the time, the presidency of the European Union and particularly the presidency of the EU Council of Ministers of Transport.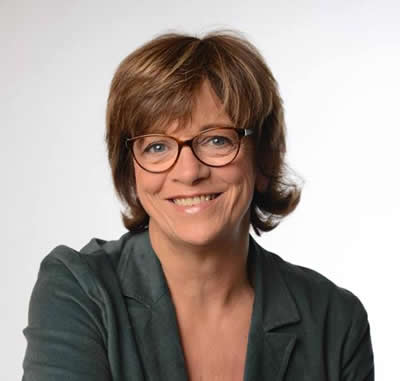 As Vice President of the European Parliament she chaired and participated in different permanent delegation (EU- ACP countries following Cotonou agreement and Economic Partnership Agreements, Parliamentary Assembly of the Union for Mediterranean. She was also member of the European Parliament Budget Committee in charge of Project bounds and financial transaction tax. She has experience in intergovernmental processes, representation, communication and mobilizing actions.
She also possesses a wealth of knowledge in relations with civil society, private sectors, NGOs and the like, notably as the responsible member for the organization of relations between the European Parliament and civil society (European Citizen Initiative, Citizen Agora).
Ms Durant also served as Senior Expert on Local Governance in Algeria in 2015. She participated in or headed EU Parliamentarian Delegations to Iran, Myanmar and Haiti prior in the period 2009-2014. Born in Belgium in 1954, Ms. Durant holds a Masters of Science in Economic and Social Policy from Universite Catholique de Louvain (UCL). She is married and has 3 children.