08 April 2021
An assessment of the e-commerce ecosystem in Côte d'Ivoire will help businesses in the sector adapt to COVID-19 challenges and comply with new regulations.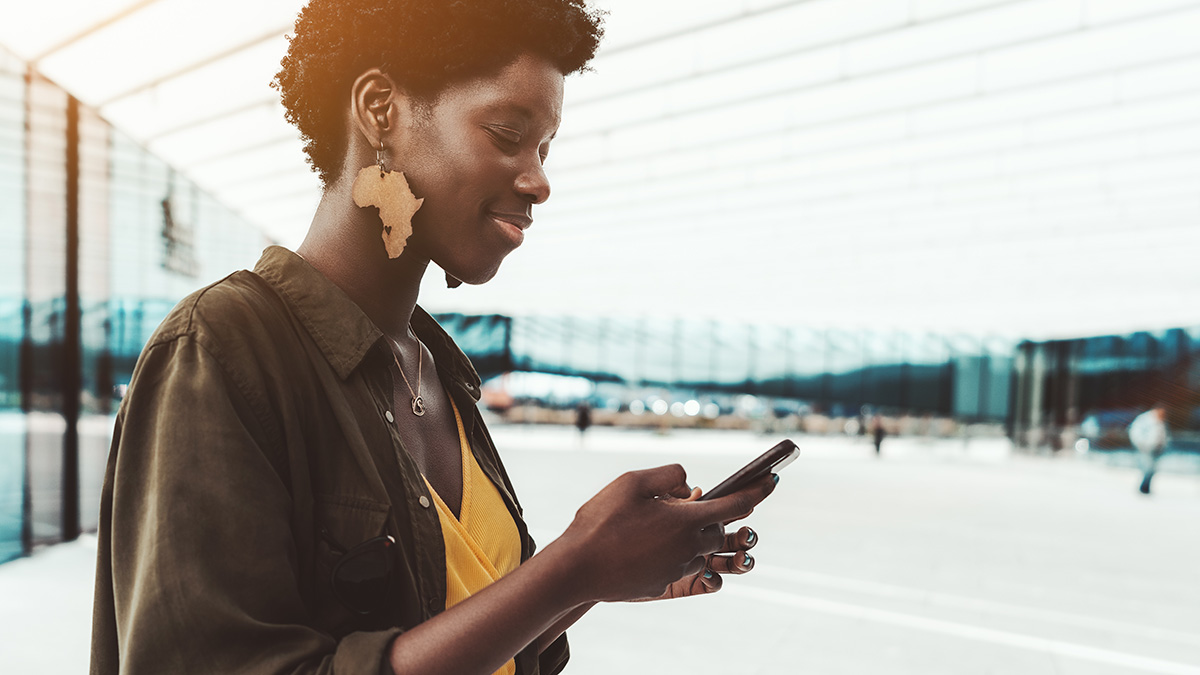 UNCTAD's eTrade readiness assessment of Côte d'Ivoire, published on 8 April, will help the country's e-commerce businesses better adapt to the consequences of the COVID-19 pandemic and comply with new regulations, according to one of the country's leading digital entrepreneurs.
Patricia Yao, founder and chief executive officer of QuickCash, a platform providing mobile payment services to rural customers, said the assessment would help policymakers and businesses better understand the impact of COVID-19 on the sector.
"The assessment will help us adapt the responses of the digital ecosystem in Côte d'Ivoire, taking into account the challenges and opportunities raised by the current crisis," said Ms. Yao, UNCTAD's e-Trade for Women Advocate for west Africa.
Progress and challenges
The assessment found that Côte d'Ivoire has made significant progress in recent years to improve access to the digital economy and e-commerce.
The country's digital economy program is integrated into its national development plan and includes the digitalization of a series of financial as well as government services.
It also includes the expansion of critical information and communications technology infrastructure, with the implementation of a national broadband network project.
Despite these important strides, and its relatively vibrant economy, Côte d'Ivoire needs to tackle the challenges hindering its e-commerce growth.
These include costly and limited internet access, inefficient physical addresses, low public awareness on online commerce and limited digital skills of micro, small- and medium-sized businesses to effectively engage in e-commerce activities.
"It's important to take priority actions to accelerate digital transformation in Côte d'Ivoire and allow e-commerce players to seize available opportunities. This is especially important in the wake of COVID-19 and in an increasingly integrated west African region," said UNCTAD Acting Secretary-General Isabelle Durant.
"The valuable recommendations of this report will provide an important framework for future policy action, with a view to accelerating e-commerce uptake in the context of the COVID-19 pandemic," said the country's trade and industry minister, Souleymane Diarrassouba.
Consultative process
The assessment report is a product of a consultative process that brought together representatives of the government, the private sector and development partners.
Ms. Yao said the assessment's multi-stakeholder approach would facilitate the implementation of future regulations and policies.
"By bringing all the concerned actors around the table, it will be easier to implement new measures because they have been previously discussed and agreed upon," she said. "In the past, when new laws were adopted, they were difficult to comply with because those affected hadn't been involved in their formulation."
The assessment was funded by the German government and prepared in cooperation with the Universal Postal Union, International Trade Centre and Consumers International.
UNCTAD has conducted such assessments in 27 countries, fostering coordination and dialogue between various stakeholders and helping them overcome structural barriers to make e-commerce an engine of inclusive and sustainable development.