15 March 2023
Multiple global crises are threatening access to essential services for the most disadvantaged consumers. UNCTAD outlines the actions needed to safeguard their rights.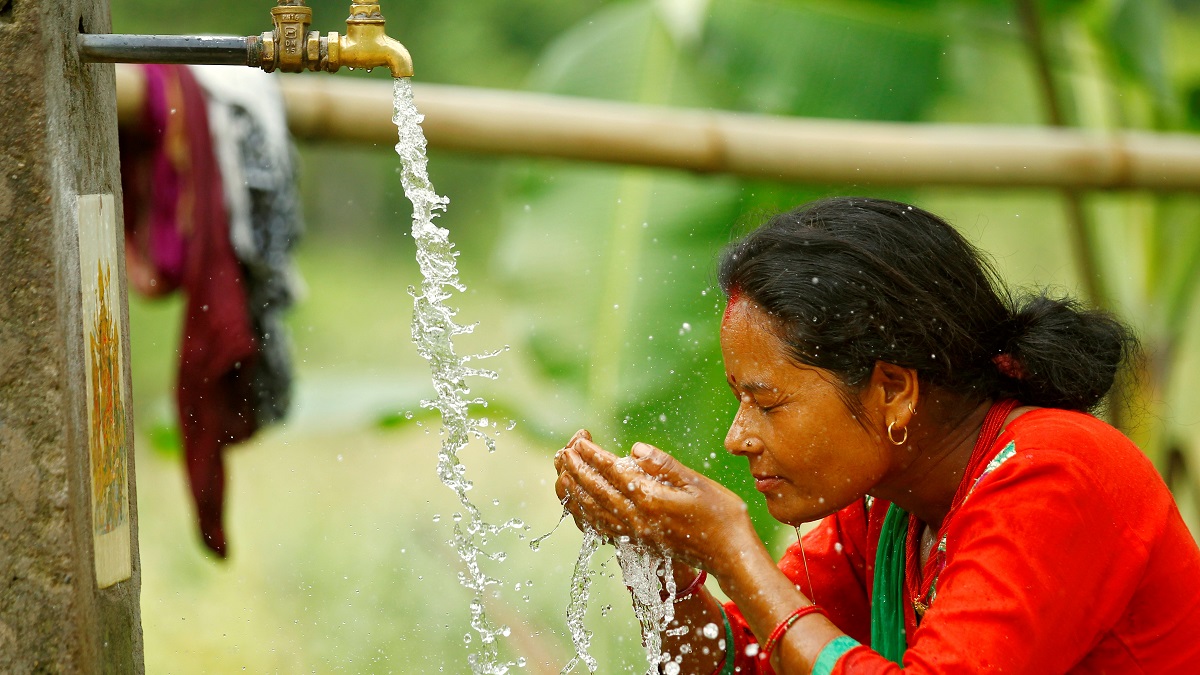 © Narendra Shrestha/UN Women | A UN-backed project seeks to improve women's lives and livelihoods in rural Nepal.
Equitable access to water and energy is a basic human right, but there's much more to do to make it a reality.
To mark World Consumers Rights Day on 15 March, UNCTAD convened an expert meeting to explore how countries can better defend the rights of all consumers – particularly the most vulnerable – to these essential services.
The UN estimates that at the current pace of progress, 1.6 billion people could still lack safe drinking water by 2030.
Meanwhile, years of rising energy costs – further aggravated by the war in Ukraine – risk pricing out consumers in poorer communities across more than 90 developing countries.
"Let us enjoy the water and energy we will consume today, and solemnly remember the millions who do not share the same luck, and for whom we must spare no efforts," UNCTAD Deputy Secretary-General Pedro Manuel Moreno said at the meeting.
Prioritizing access, rationalizing subsidy
Ensuring consumers' access to essential services is a first and key step, said Nancy Atiemo, legal director of Ghana's public utilities regulatory commission.
"We are constantly reassessing our policy frameworks to ensure more consumers can access public utilities," Ms. Atiemo added, "It means improving connectivity, affordability and the quality of service."
To expand access, one traditional approach is offering blanket subsidies.
But this tends to favour the better-off, as existing water and energy subsidies in developing countries often take the form of below-cost tariffs that exclude the non-connected poor, who pay high prices for off-network services such as bottled water and firewood.
Experts say connectivity matters more than tariffs when it comes to ensuring water and energy access for all. Therefore, subsidies should instead focus on connecting off-grid populations.
"Tariff subsidies are more justifiable when networks are complete. When they're not, connection subsidies are more effective," said Robin Simpson, an expert who contributed to a recent UNCTAD report on consumer access to essential services.
Vital need for sustainability
Boluwaji Onabolu, who heads a Nigerian NGO advancing water, sanitation and hygiene causes, floats a social sustainability model that involves and empowers consumers – especially those living in remote areas – at the same time.
The model underscores leveraging the potential wealth of consumers' knowledge and skills in the management of water supply and sanitation projects.
"Inclusion by empowerment of consumers, for example, in operation and maintenance of water services is vital for sustainability and value for money," Ms. Onabolu said.
The meeting also called for more responsible use of water and energy, given Earth's finite resources.
Experts caution that demand reduction through efficiency has been underestimated, and may require existing utility services to change their business model – away from dependence on energy sales towards energy efficiency based on least-cost planning.
Policy recommendations from UNCTAD
"Realizing consumers' basic right to water and energy requires more than a formal legal declaration," said Teresa Moreira, head of competition and consumer protection at UNCTAD.
As the UN system's focal point on competition and consumer protection issues, UNCTAD advocates for a policy framework to safeguard consumers' right to water and energy, making such necessities more accessible and affordable to the most vulnerable.
It urges better protection of consumers in relation to public utilities, by enhancing clarity and fairness of service conditions, non-discriminatory treatment of consumers, service information, dispute resolution and easing of bills payment.
Also, it encourages competition in water and energy markets through rigorous public procurement mechanisms and competitive negotiations.