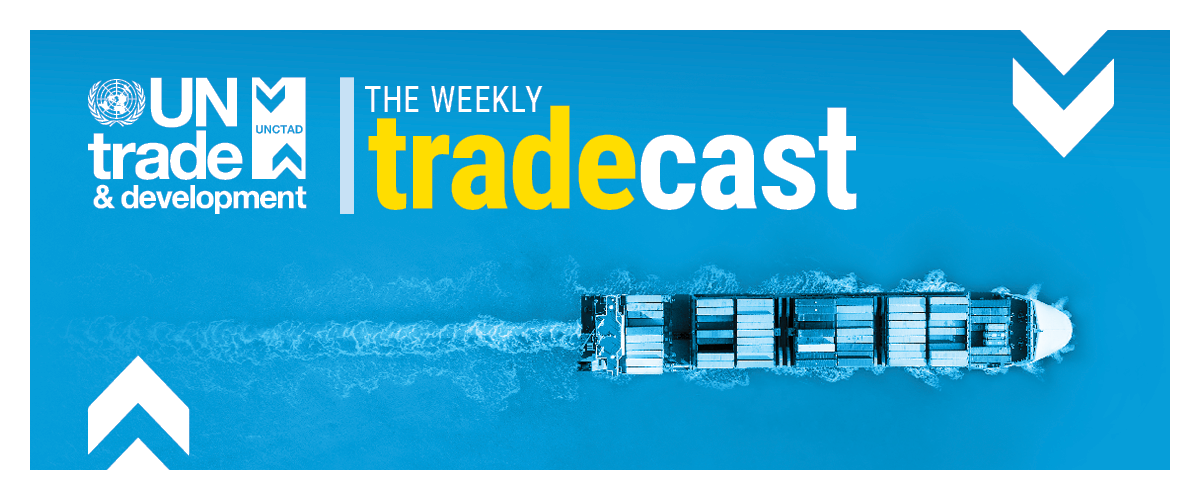 02.
Africa's future: Why economies must diversify
This episode of the Weekly Tradecast explores economic diversification in Africa with Paul Akiwumi, UNCTAD's director for Africa and least developed countries.
Soaring food and energy prices are hitting Africa especially hard as the region struggles with the impact of the pandemic and climate change.
The continent of 1.4 billion people relies heavily on grain and other essentials from Ukraine and Russia – exposing them to shortages and crippling costs that imperil their development.
Mr. Akiwumi, who led the production of the UN's latest Economic Development in Africa Report, says that to cope with this crisis and insulate itself for the future, Africa must rethink how it diversifies its economies to attract investment and narrow huge income gaps.