In spite of their economic achievements, partly due to export-led growth thanks to preferential market access, the Association of Southeast Asian Nations, (ASEAN) least developed countries (LDCs) face a number of common challenges.
This is due to changes in the trade policies of their major trading partners and ASEAN neighbours that affect ASEAN LDC trade opportunities. Thus, there is a need for ASEAN LDCs to redesign a coordinated trade and investment policy response to face these challenges and meet the Sustainable Development Goals.
Faced with these formidable challenges, ASEAN LDCs must take swift action to reformulate their trade agenda in a proactive manner and build a coordinated negotiating strategy. Reliance on unilateral trade preferences based on LDC status no longer seems to be an option.
ASEAN LDCs must quickly assess and design a proactive new trade policy encompassing trade in goods and services, as well as other trading opportunities provided by intellectual property rights like Geographical Indications to add value to their agro-processed exports.
The elaboration and the design of such a modern and proactive trade policy encompassing various disciplines and cooperation with other Ministries requires a mixture of skills and expertise, as well as the capacity to implement such a policy in day-to-day decision- making in consultation with the private sector.
Objectives
The project aims to provide technical assistance to design an articulated and coordinated trade policy jointly with the ASEAN LDCs' Ministries of Commerce and other relevant government institutions.
The project will provide a mixture of research and capacity building to contribute to the establishment of permanent capacity at the Ministries of Commerce of ASEAN LDCs to design and implement the new trade policy, manage and successfully lead trade negotiations at multilateral and regional level, and implement the commitments deriving such from trade agreements.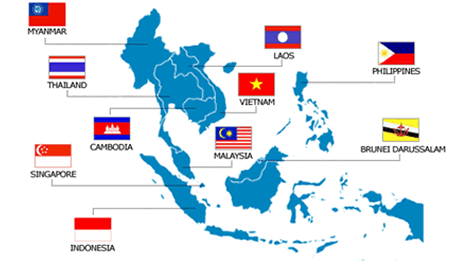 Partners
UNCTAD and the respective Ministries of Commerce of ASEAN LDCs
---

Donors
Enhanced Integrated Framework (EIF) through Regional Tier II Project modalities
---

Beneficiaries
Lao PDR, Myanmar and Cambodia
---

Contact
Mr. Stefano Inama
Chief, Technical Cooperation and Enhanced Integrated Framework Section
+41 022 917 5674
Stefano.Inama@un.org