[46 countries]
Africa 33, Asia 9, Caribbean 1 and Pacific 3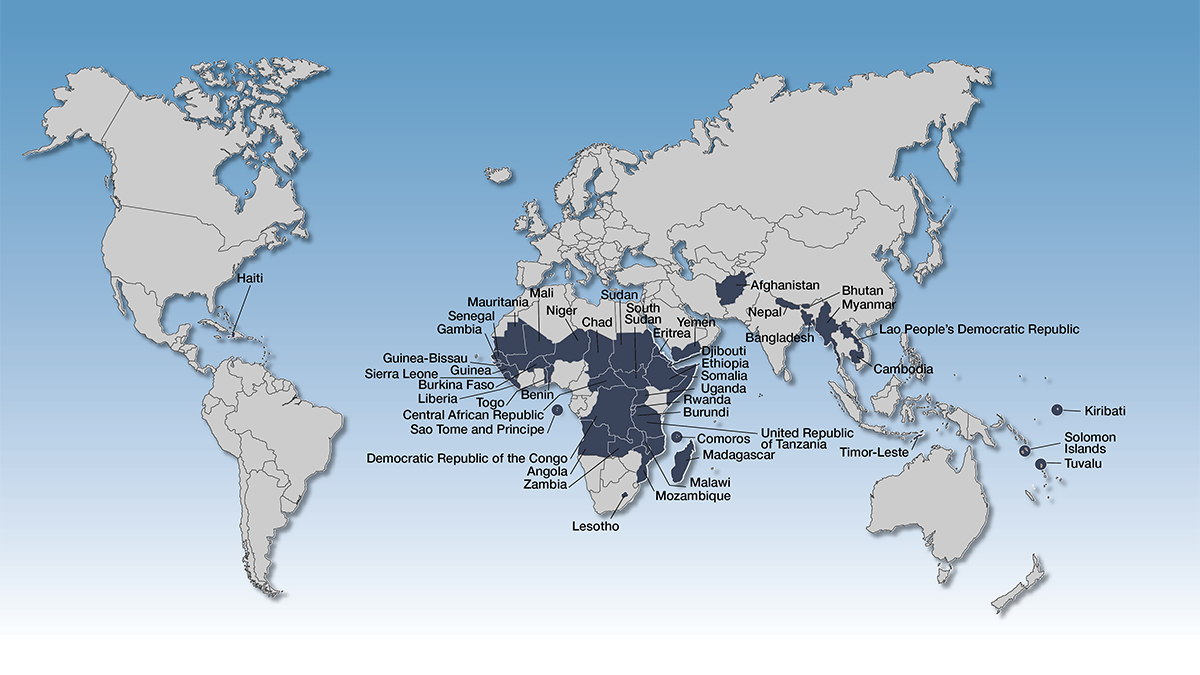 Note: The boundaries and names shown and the designations used on this map do not imply offcial endorsement or acceptance by the United Nations.
Country profiles of all 46 LDCs
Fifth United Nations Conference on LDCs
Least Developed Countries Report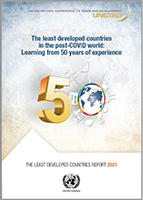 This annual report provides a comprehensive and authoritative source of socio-economic analysis and data on the world´s most impoverished countries.
The Report is intended for a broad readership of governments, policy makers, researchers and all those involved with LDCs´ development policies.
Each Report contains a statistical annex, which provides basic data on the LDCs.